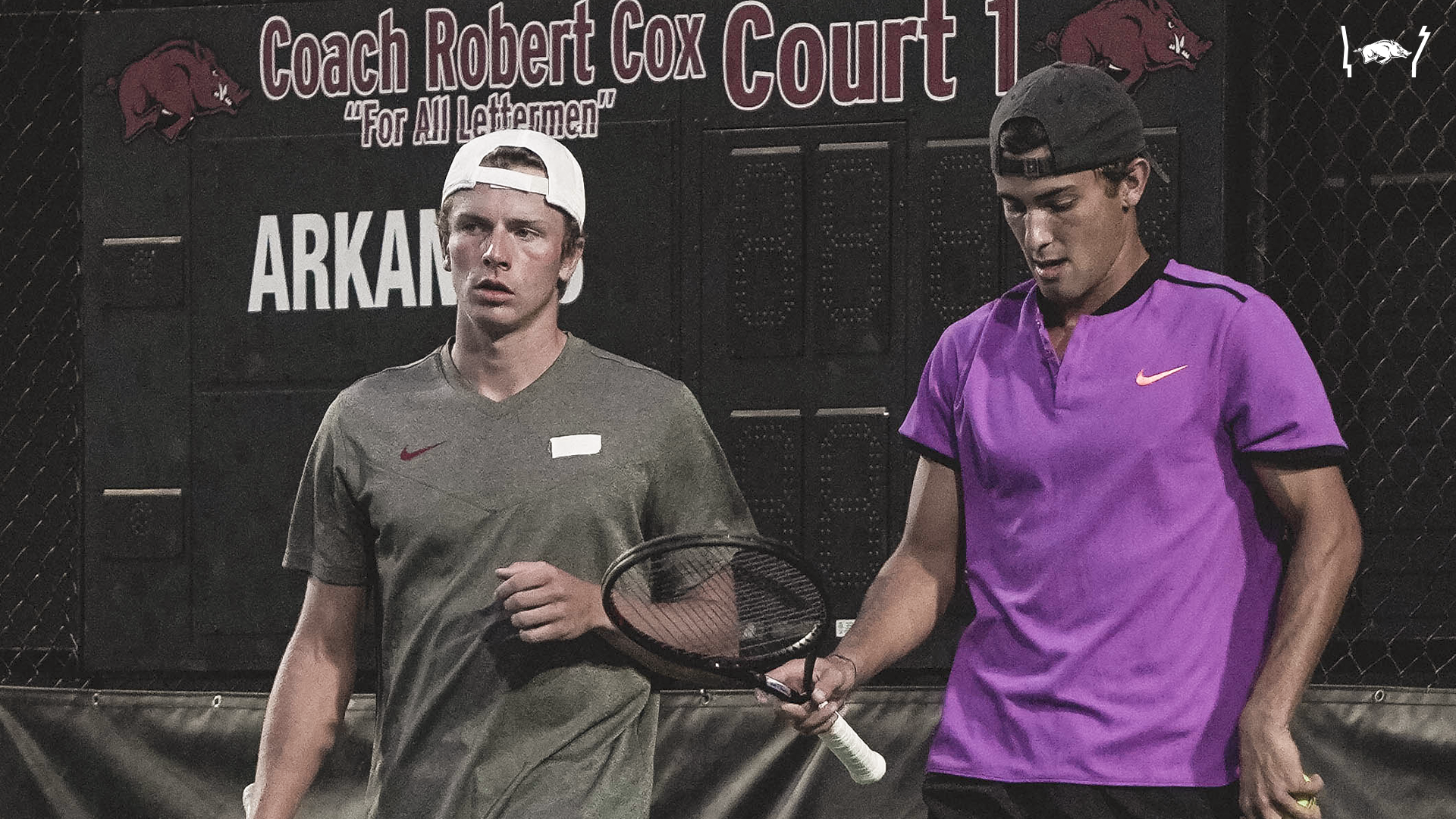 Razorback Doubles Advance to Semis in ITF Fayetteville Futures
FAYETTEVILLE, Ark. – The Arkansas men's tennis team finished its fourth day at the ITF Fayetteville Futures with singles and doubles main draw both in action.
Junior Adrien Burdet got the day started with his Round of 16 singles match against Radu Mihai Papoe. Burdet dropped the first set 2-6, keeping it close in the second but falling 4-6.
In doubles play, the American duo of Foster Rogers and Jake Sweeney were up first against A.J. Catanzariti of Texas A&M and Jody Maginley. The pair held a tight first set 4-6, dropping the second 3-6 in their quarterfinals match. Following were Razorbacks Adrien Burdet and Melvin Manuel to end the night. The duo dropped a tough first set 2-6, but flipped it around in the second to force the tiebreaker. It was a close one with the Arkansas pair coming out on top, 10-8.
Adrien Burdet and Melvin Manuel will play their semifinals match at 1 p.m. CT tomorrow on court one.
Fans are welcome to attend throughout the week with free admission. Matches will be streamed on PlaySight.
For the latest information on all things Arkansas Men's Tennis, follow the Hogs on social media by liking us on Facebook (Arkansas Razorback Men's Tennis) and following us on Twitter and Instagram (@RazorbackMTEN).