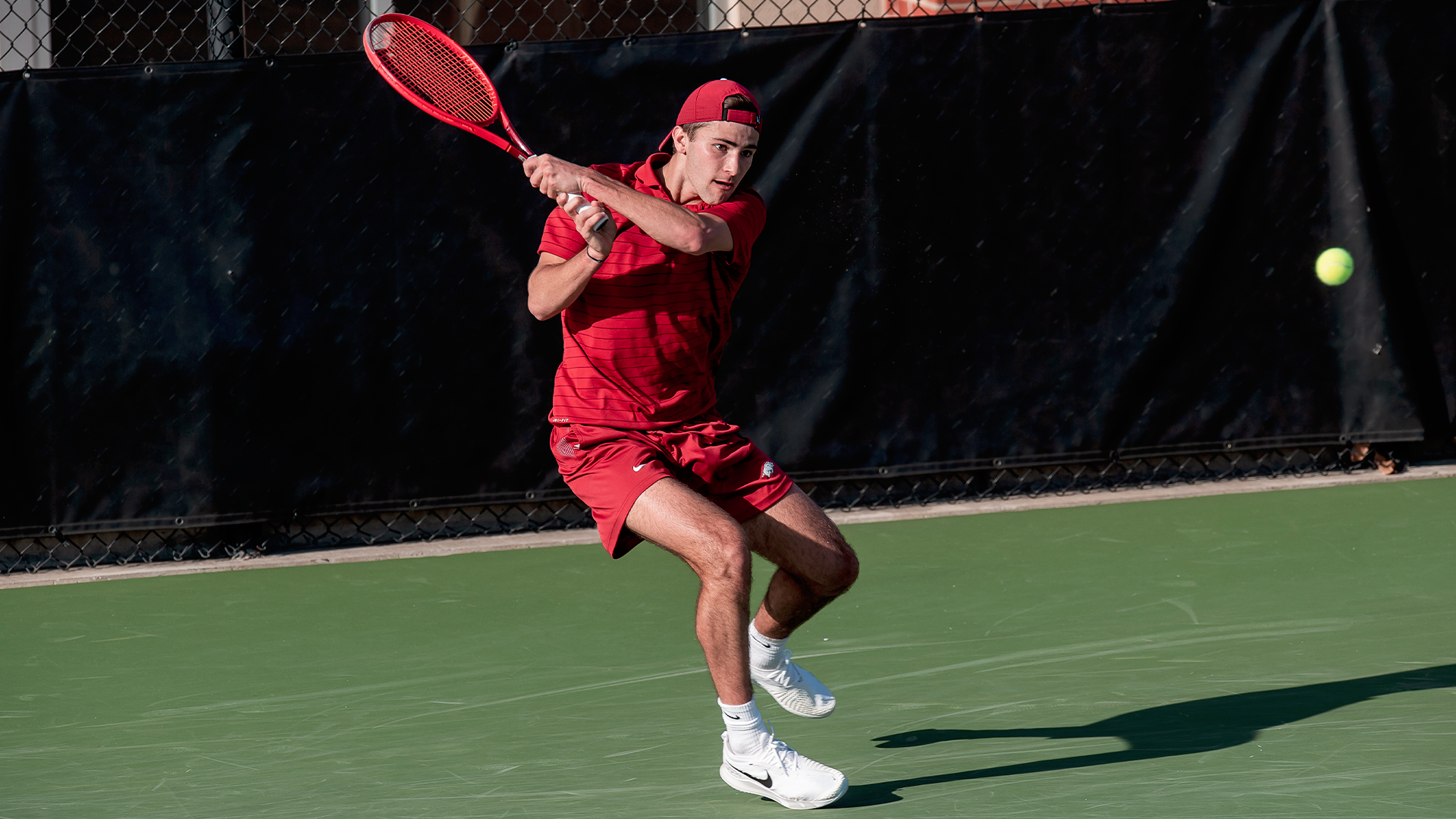 Razorback Doubles, Manuel Move On At ITA All-Americans
TULSA, Okla. – The Razorback men's tennis team continue play in the ITA All-American Championships on Monday as they competed in the singles and doubles qualifying rounds.
Junior Melvin Manuel began his play in the tournament today, taking on Yale's Theo Dean in the first round of the qualifying draw. Manuel came out strong, taking the win in straight sets 6-4, 6-3. Manuel will continue in the qualifying draw, facing Andrew Zhang of Duke tomorrow at 9 a.m. CT in the second round.
The doubles competition also began today with Razorback duo, Adrien Burdet and Melvin Manuel looking to win two matches to advance on to play tomorrow. In the first match, Burdet and Manuel faced the pair from Texas A&M, Kenner Taylor and Raphael Perot. In the SEC battle, the Razorbacks came out victorious in two straight tiebreakers 7-5, 7-5. Moving on to the Round of 32, the Arkansas duo kept it rolling with a 6-3, 6-3 win over Santa Clara's Neuhaus/Dalmasso.
The Razorbacks will continue play in the tournament tomorrow with the doubles Round of 16, facing Wilson/Worst of Liberty at 3:30 p.m. CT.
Draws, results and live video for all matches are available on the tournament homepage.
For the latest information on all things Arkansas Men's Tennis, follow the Hogs on social media by liking us on Facebook (Arkansas Razorback Men's Tennis) and following us on Twitter and Instagram (@RazorbackMTEN).