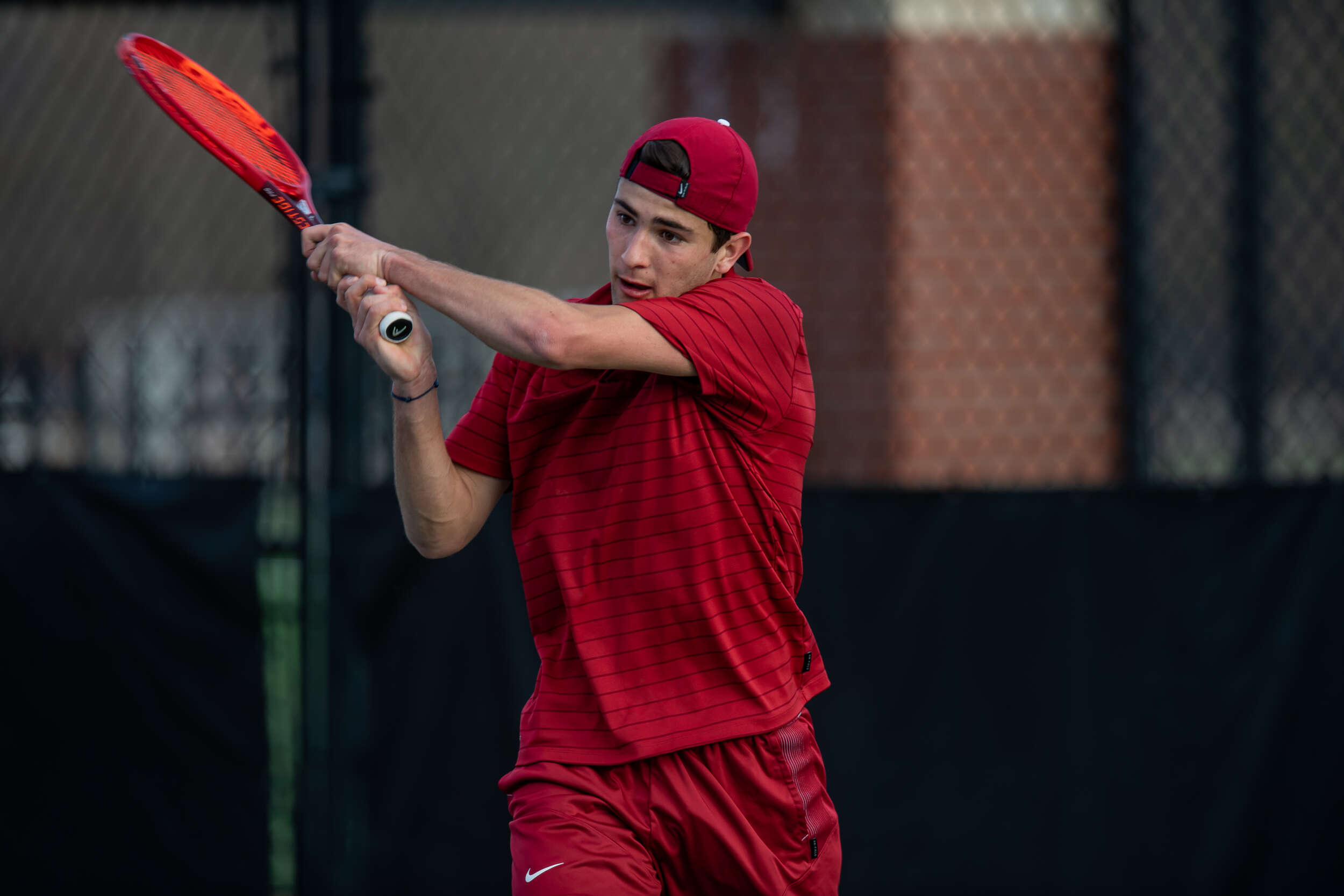 Razorback Final at ITA Fall Circuit
WICHITA, Kan. – The Arkansas men's tennis team completed the second day of the ITA Fall Circuit with two Razorbacks advancing to face off in the final.
Razorbacks' junior Melvin Manuel and transfer junior Alan Sau met in the quarterfinals with Manuel coming out on top. The Les Alluets-le-Roi, France native, Manuel defeated Sau in straight sets 6-4, 6-3 to advance to the semifinals. Newcome Benedikt Emesz won his quarterfinal match 6-1, 6-4 over Wichita State's Alex Richards to advance as well.
In the semifinals, both Razorbacks faced off against host Wichita State opponents. In match one, Melvin Manuel took a second set tiebreaker 7-6 (7-1) and Benedikt Emesz downed Ovil, 6-2, 6-3.
The Razorbacks will compete for the championship tomorrow in the Wichita ITA Fall Circuit. For all information regarding the tournament, visit the tournament website to find links to draws and results.
For the latest information on all things Arkansas Men's Tennis, follow the Hogs on social media by liking us on Facebook (Arkansas Razorback Men's Tennis) and following us on Twitter and Instagram (@RazorbackMTEN).