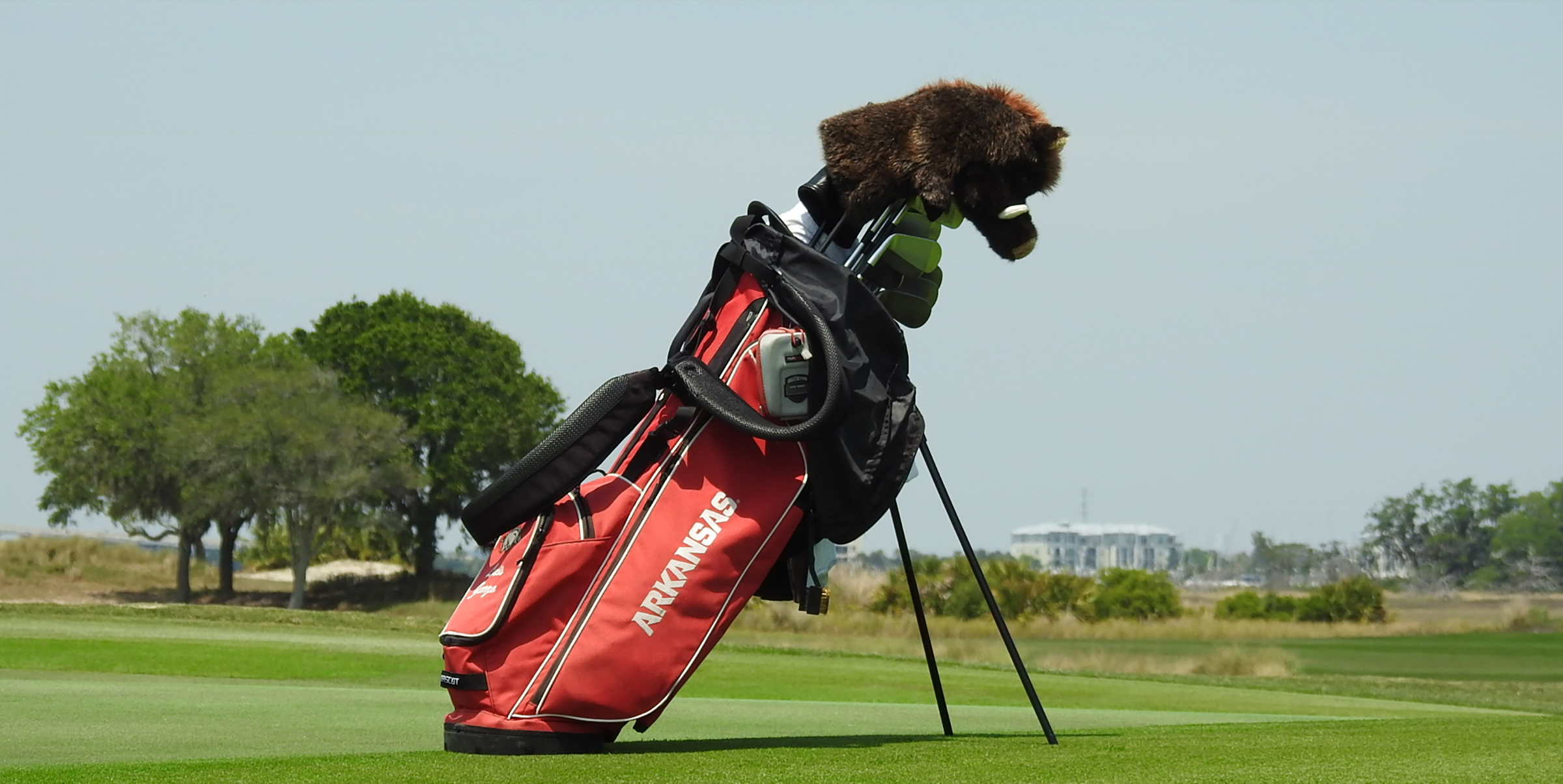 Razorback MGolf 26th in Preseason Coaches Poll
NORMAN, Okla. – With all five starters returning from last year's SEC Championship team, the Arkansas men's golf program is ranked 26th in the opening Bushnell Golfweek Coaches Poll, the Golf Coaches Association of America announced today.
Texas is preseason #1 and a total of 10 SEC teams are listed among the top 30, including #5 Vanderbilt, #9 Auburn, #13 Georgia, #14 Texas A&M, #15 LSU, #21 Alabama, #22 South Carolina, #25 Florida, #26 Arkansas and #30 Tennessee.
The Razorbacks open the 2019-20 season Aug. 30 at the prestigious Carmel Cup, played at historic Pebble Beach Golf Links. The eight-team field includes preseason #4 Oklahoma State, #5 Vanderbilt, #7 Oklahoma, #13 Georgia, #18 Texas Tech, #26 Arkansas, #33 TCU and Mississippi State.
Leading the group of returning Razorbacks are seniors Mason Overstreet, William Buhl, Luis Garza and Tyson Reeder. Also back is sophomore Julian Perico, who reached the NCAA Championship this past spring.
For more information on Arkansas Men's Golf, follow @RazorbackMGolf on Twitter.