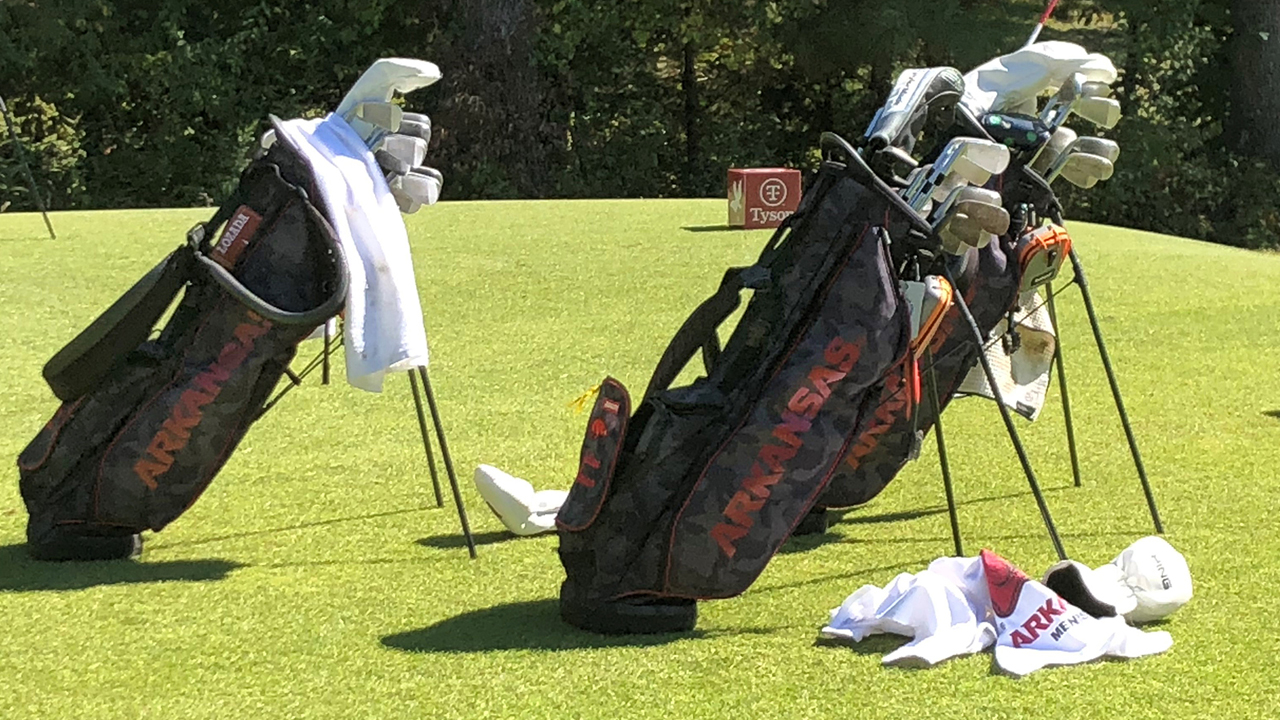 Razorback MGolf Excels in Classroom
FAYETTEVILLE – Arkansas men's golf not only had a successful fall season on the course, but the Razorbacks also excelled in the classroom as well.
Arkansas, ranked sixth in the Golf Stat rankings after the fall season, had eight student-athletes post a GPA of 3.0 or better and the team has a combined GPA of 3.288.
Mason Overstreet, the two-time SEC Scholar-Athlete of the Year, posted a perfect 4.0 GPA for the sixth time in nine semesters at Arkansas. Also an Academic All-America in 2020, Overstreet graduated from Arkansas last spring with a degree in finance with a 3.89 undergraduate GPA.
Three Razorbacks – Damin Strydom, Denver Davis and William Buhl – each earned Arkansas Athletics Director's Honors for having a GPA between 3.5 and 3.99 for the semester. Davis earned SEC First Year Academic Honor Roll recognition last year and Buhl has earned SEC Academic Honor Roll three times.
A quartet of Razorbacks – Juan Camilo Vesga, Tyson Reeder, William McDonald and Wil Gilson – were named the Arkansas Departmental Honor Roll for having a GPA between 3.0 and 3.49. Reeder, who transferred to Arkansas, is a two-time SEC Academic Honor Roll recipient and Wil Gibson has been named to the SEC Academic Honor Roll in each of his first two years.
Departmental Honor Roll (3.00-3.49)
Juan Camilo Vesga
Tyson Reeder
William McDonald
Wil Gibson
AD's Honor Roll (3.50-3.99)
Damin Strydom
Denver Davis
William Buhl
Champions List (4.00)
Mason Overstreet
For more information on Arkansas Men's Golf, follow @RazorbackMGolf on Twitter.