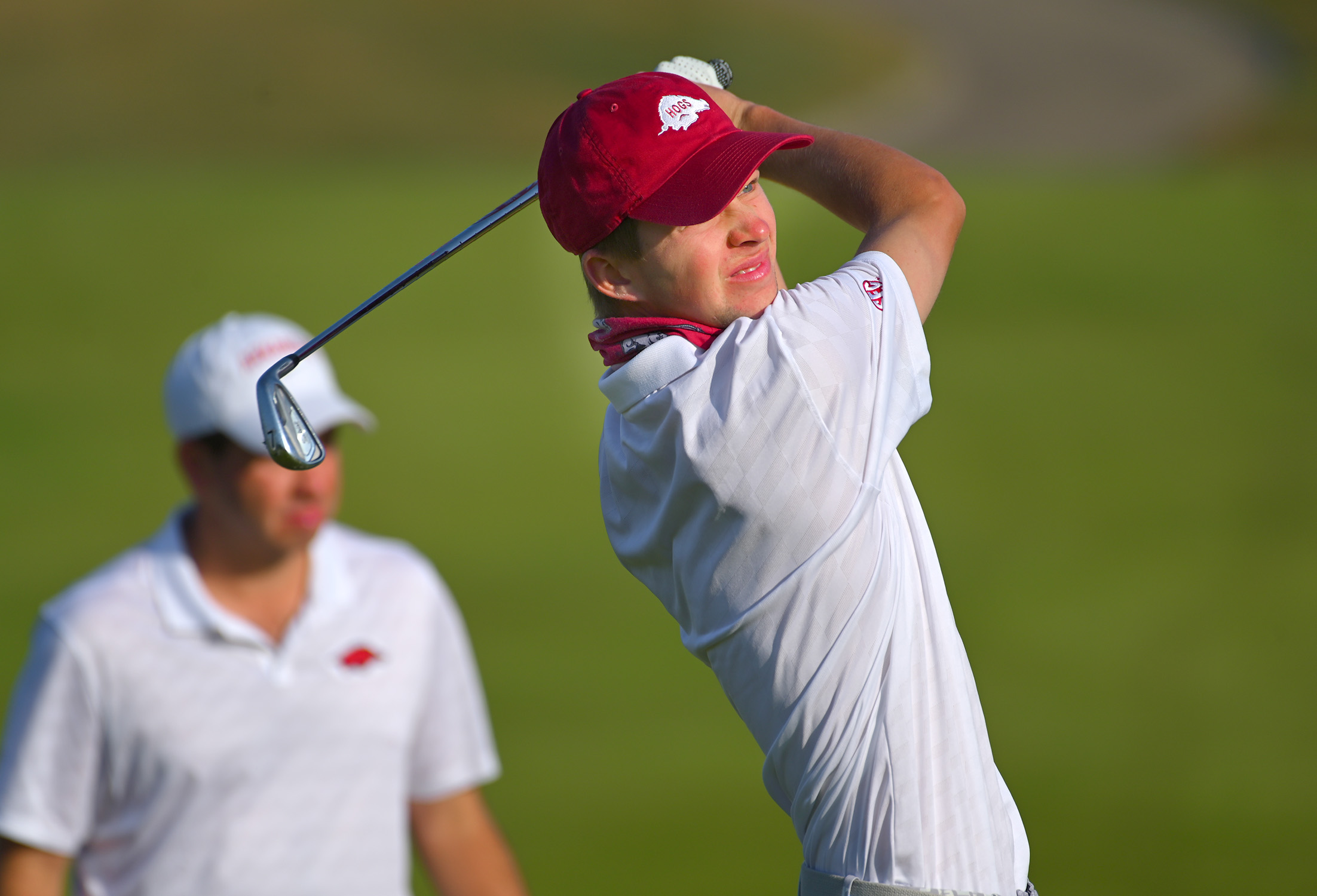 Razorback MGolf Quartet to Play Monday
FAYETTEVILLE – Four members of the Arkansas men's golf team – Wil Gibson, Denver Davis, Tyson Reeder and Mason Overstreet – will get the 2021 season underway on Monday (Feb. 8) in the Individual Spring Kickoff in Irving, Texas (Las Colinas CC).
The event is a one-day, 36-hole tournament and all participants are competing on an individual basis. The field will feature Individuals from Arkansas State, Arkansas, Baylor, Little Rock, North Texas, Odessa JC, SMU and Texas State.
"We are using this as an opportunity to get these four guys rounds they missed in the fall," said head coach Brad McMakin. "This will be a good event and a little extra competition in a tournament setting."
Overstreet and Reeder both missed one of the three events in the fall while Gibson and Davis each played in one event.
For more information on Arkansas Men's Golf, follow @RazorbackMGolf on Twitter.