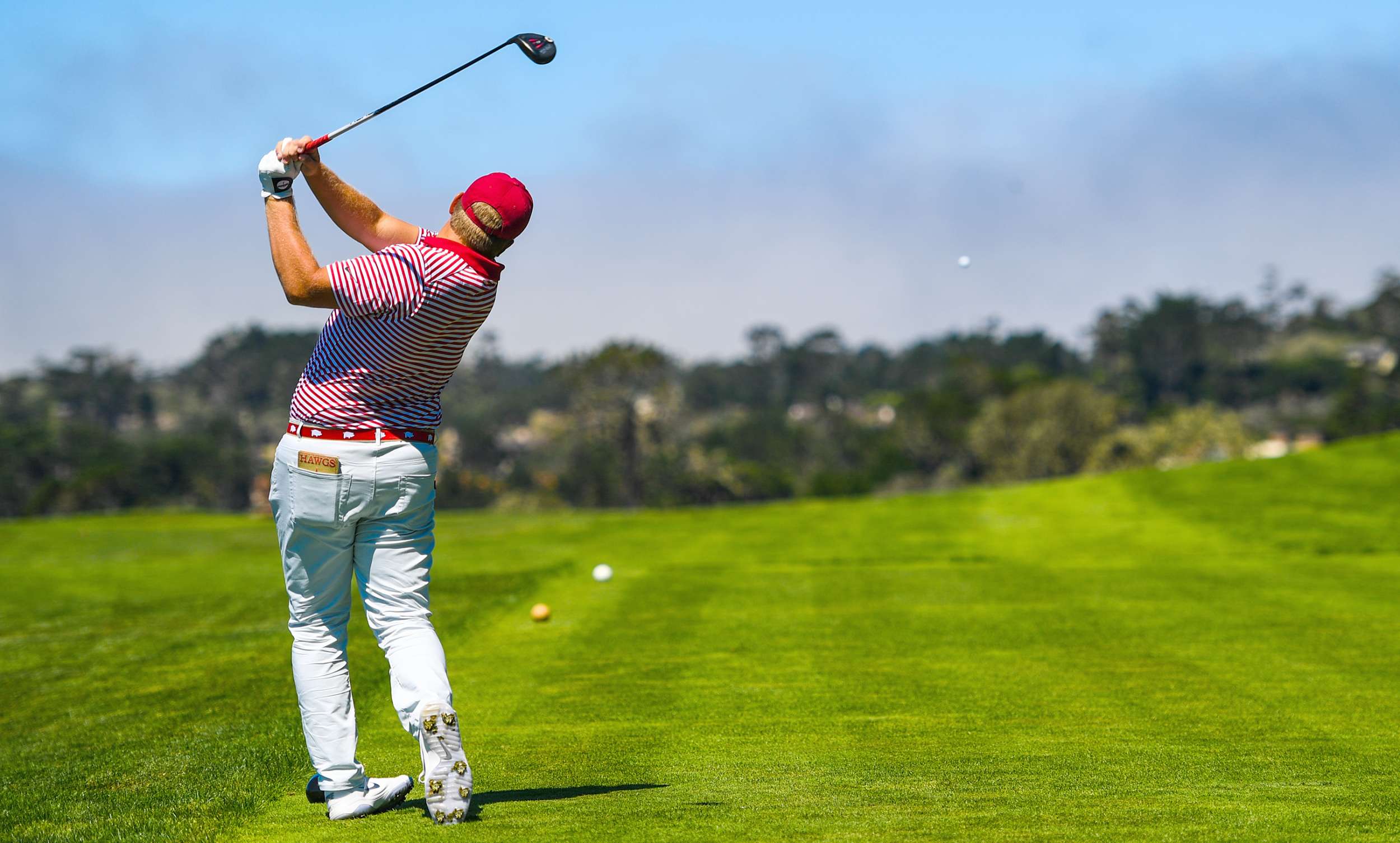 Razorbacks Move to 13th in Golfweek Power Rankings
FAYETTEVILLE – After a second-place finish at the Bearcat Invitational earlier this week – and a pair of runner-up finishes to start the year, the Arkansas men's golf team moved up three spots to 13th in the Golfweek power rankings. Individually, the Razorbacks have three golfers among the nations' top 100 including William Buhl (40th), Julian Perico is (83rd) nd senior Mason Overstreet (100th).
The team has competed in nine rounds with seven being par or better so far this season. Overall, Arkansas is 25-5-1 (.823).
Buhl continues to lead the team with a 69.5 scoring average thanks to having eight of his nine total rounds under par or better and winning the Gopher Invitational. Perico has a 70.33 scoring average with three top 25 finishes. Overstreet has a scoring average of 70.56 thanks to an impressive third-round scoring average of 67.7.
The Razorbacks will travel to their fourth event of the season next weekend (Oct. 7-8) at the Jerry Pate National Intercollegiate – hosted by Alabama at the Old Overton Club. Julian Perico won the tournament last year in 2018 with the Razorbacks finishing runner-up with a team score of 11-under-par 829.