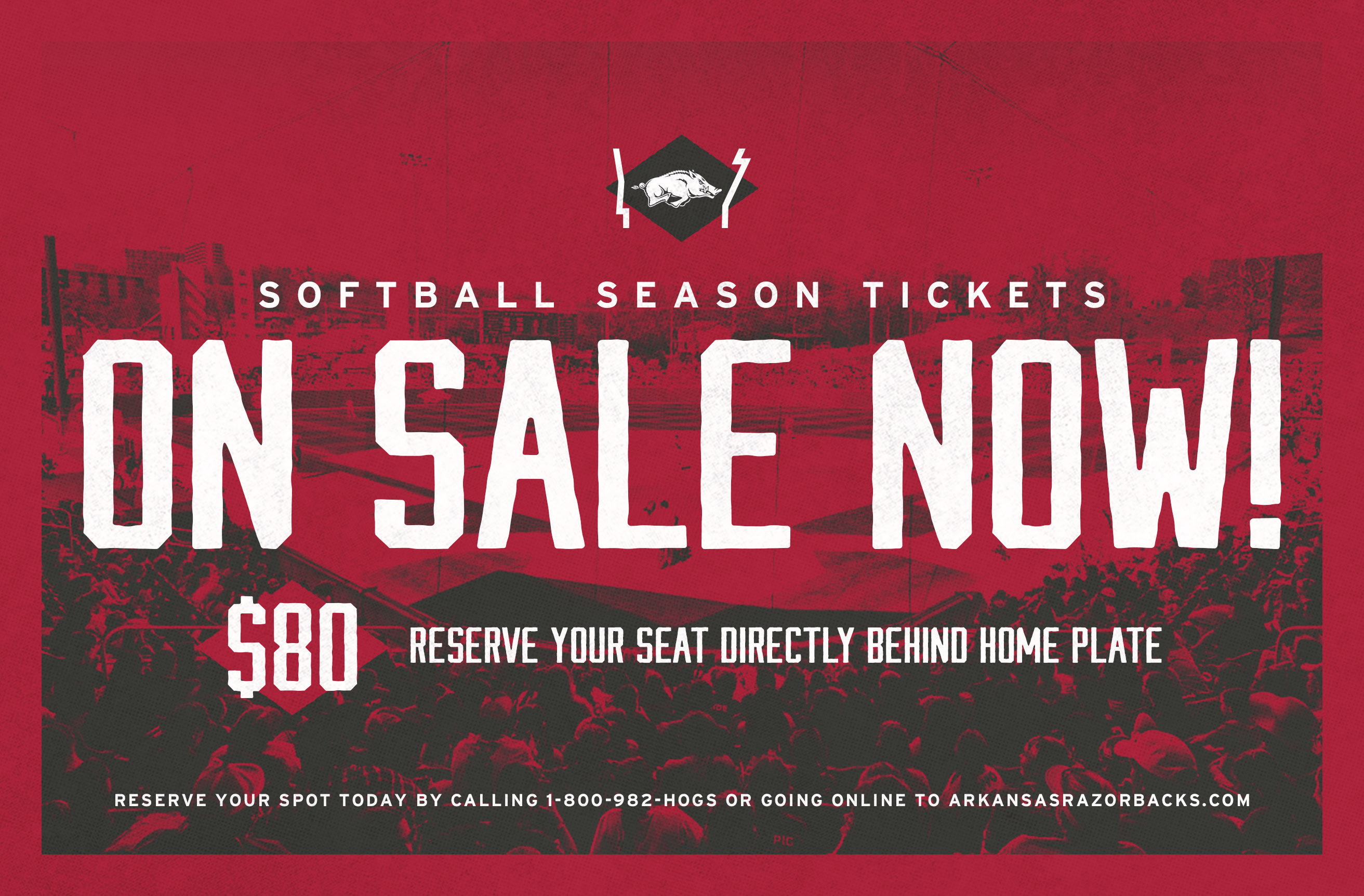 Razorback Softball Season Tickets on Sale
New for 2020: Limited number of reserved softball season tickets going on sale. Fans can make their request today!
Due to the phenomenal growth in popularity and success of our Razorback Softball program under head coach Courtney Deifel, reserved season tickets will be available this season at Bogle Park.
The 2020 schedule features two home tournaments, four SEC weekend series and eight additional non-conference games for a total of 32 home games. All seats will be located in section four behind home plate.
Arkansas returns nearly the entire roster from the 2019 NCAA regional team, including NFCA All-American Autumn Storms and First Team All-SEC selection, Hannah McEwen.
Deifel and her staff will look to lead Arkansas to its fourth consecutive NCAA postseason appearance after compiling a 38-20 record in 2019. The Razorbacks batted .288 as a team, second best in program history and recorded 73 doubles, third best in Arkansas history and the most since 2010.
For this first season, tickets will be $60 for current Razorback Foundation members or season ticket holders of another sport. The public cost will be $80.
Deadline to Request: Make sure to get your request in before December 2!
Have questions? Contact the Razorback Ticket Center at raztk@uark.edu or 479-575-5151