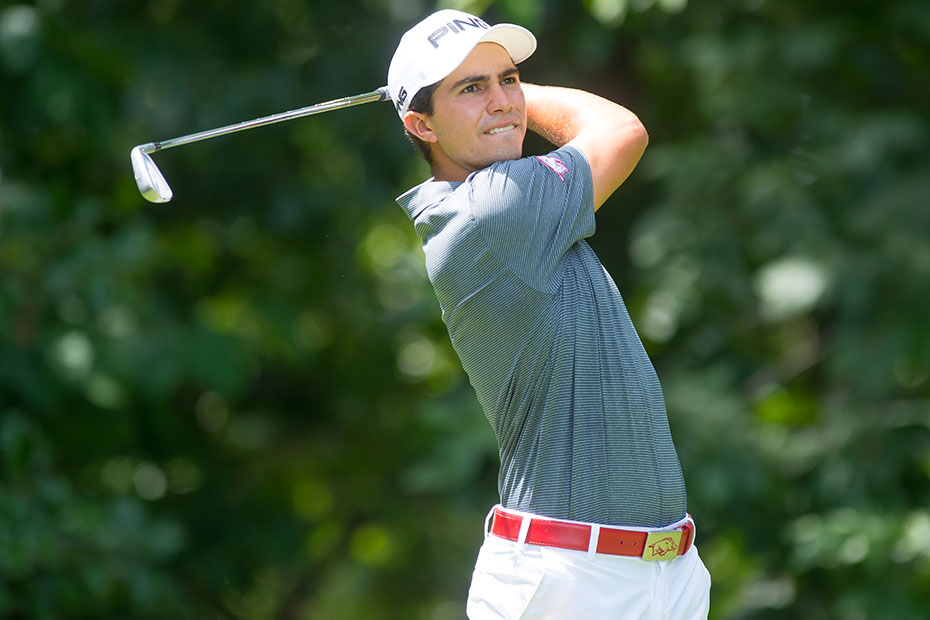 Razorback Trio Ready For Latin America Amateur
FAYETTEVILE, Ark. – Two current Razorbacks and one future Arkansas golfer will look to capture the Latin America Amateur Championship Jan. 20-23 at the Prince of Wales Country Club in Santiago, Chile.
Senior Alvaro Ortiz and sophomore Luis Garza will represent their home country of Mexico, while Razorback signee Julian Périco will represent Peru.
Arkansas has had plenty of success at the tournament during the last two years, as Ortiz finished runner-up in a playoff at the event in 2017, while former Razorback Nicolas Echavarria held the 36-hole lead in the championship in 2016.
The winner of the Latin America Amateur Championship will be invited to the 2018 Masters Tournament and receive exemptions into the final stages of qualifying for The Open and U.S. Open in 2018.
ESPN and ESPN2 will provide two hours of coverage each day of the championship as Rich Lerner and Andy North will anchor the coverage.
Ortiz will lead off the group Saturday morning at 7:46 a.m. CT, while Garza and Périco are paired together will tee off at 12:48 p.m. CT.
For more information on Arkansas Men's Golf, follow @RazorbackMGolf on Twitter.