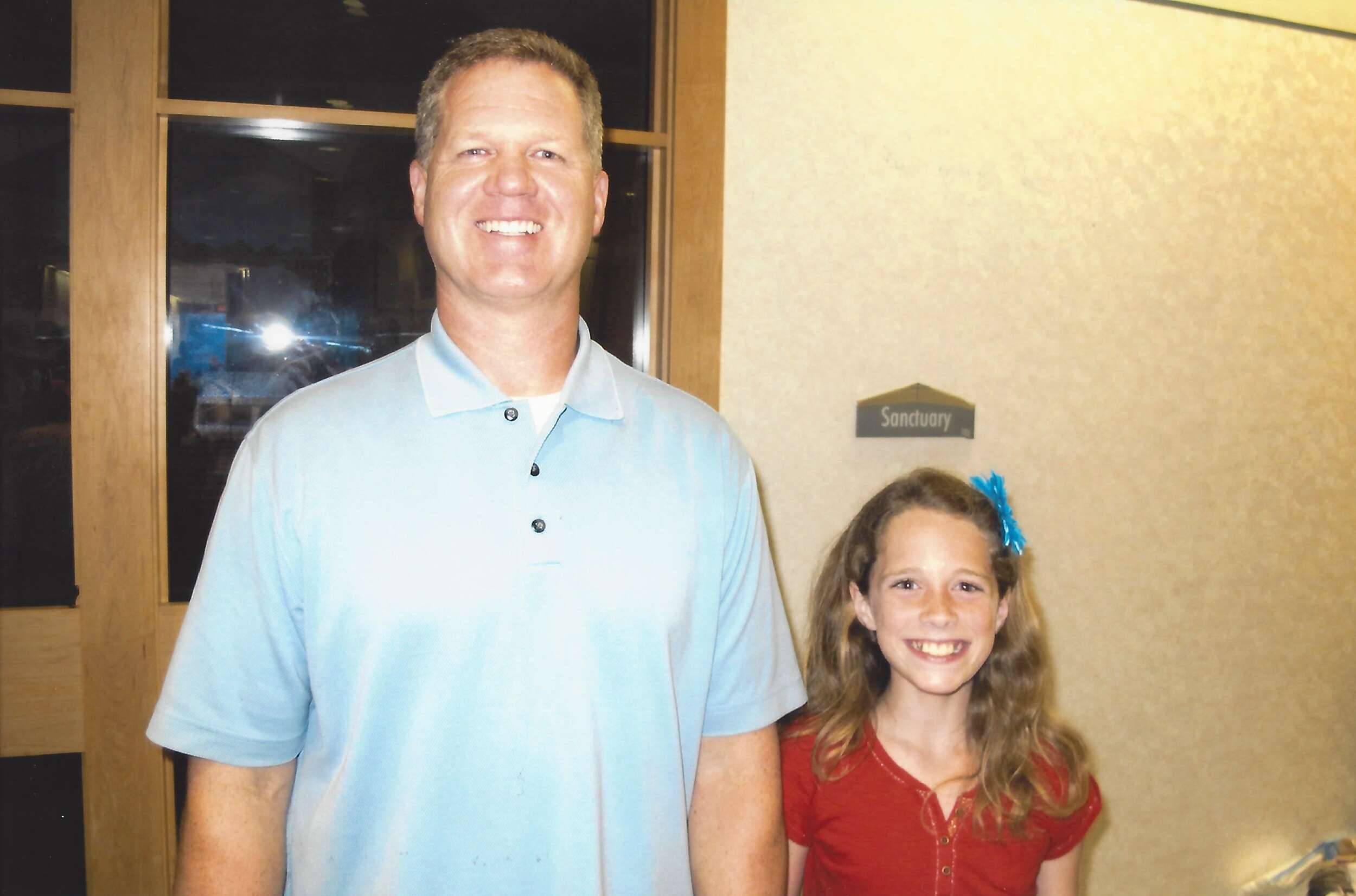 Razorback Volleyball Honors Their Athlete Dads II
This time of uncertainty is tough for everyone, but getting to spend it with our dads makes it a little bit better. Last fall, we got a chance to sit down with Klaire Trainor, a current Arkansas volleyball player and her dad, Kendall, an All-American place kicker for the Razorbacks in 1987-88. The duo share a special bond, grown from their love of sports. Over the next few weeks, we will highlight more stories like Klaire and Kendall's, featuring Razorback volleyball players and their dads, doing life together as current and former college athletes.
Jillian and John Gillen
"I'm the proudest dad ever," said John. "It gives me such a warm, happy feeling seeing Jillian compete. I look forward to watching her play every match and for the ones we can't make on the road, I'm constantly checking my watch, waiting for the match to start."
Though they grew up playing different sports, Jillian and her dad John have grown a strong bond over the years, drawn to sport by their competitive nature.
Jillian said that she and her dad are both extremely competitive whether they are playing basketball outside, video games, or board games. "We both like to let abilities do the talking," she said. "I respect his willingness to do whatever it takes to win a game and it inspires me to do the same. We are not too different when it comes to competition."
"When I was little, he coached my YMCA basketball team," Jillian said. "Having that experience and looking back at it, I believe the way he approached basketball, and any sport for that matter, influenced me to become competitive at a young age."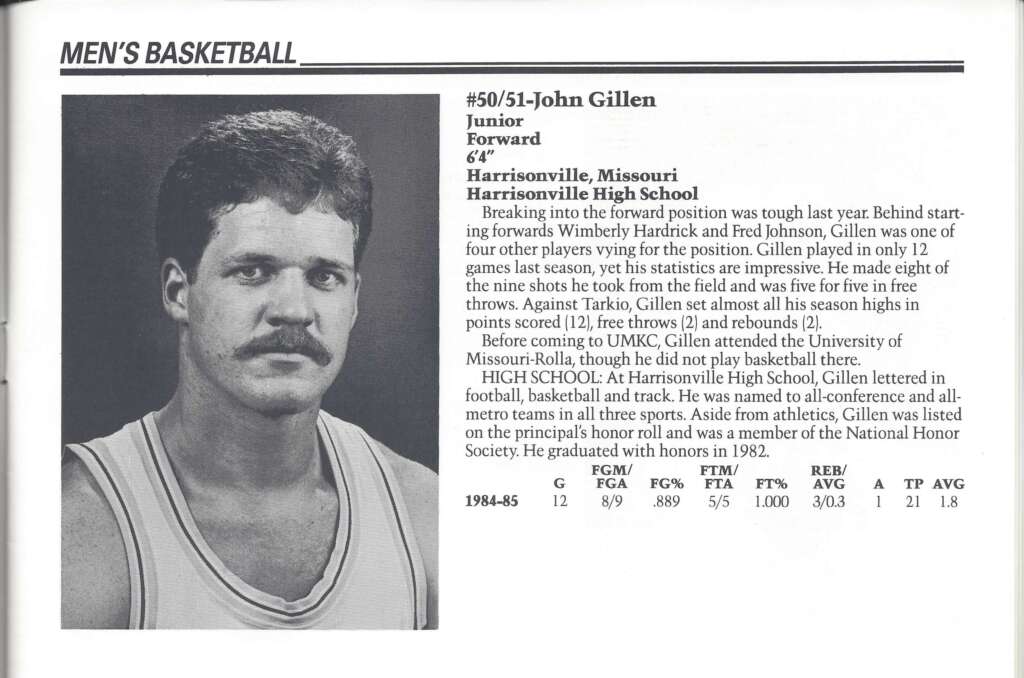 Looking back to his own college days, John reminisces, "My football team in high school was pretty good, we made it to the state quarterfinals. Lou Holtz, the former Arkansas football coach, actually recruited me out of high school and I got to go down to Arkansas for a visit in 1981. My college basketball team making the sweet 16 in the NAIA playoffs was probably one of my favorite collegiate memories."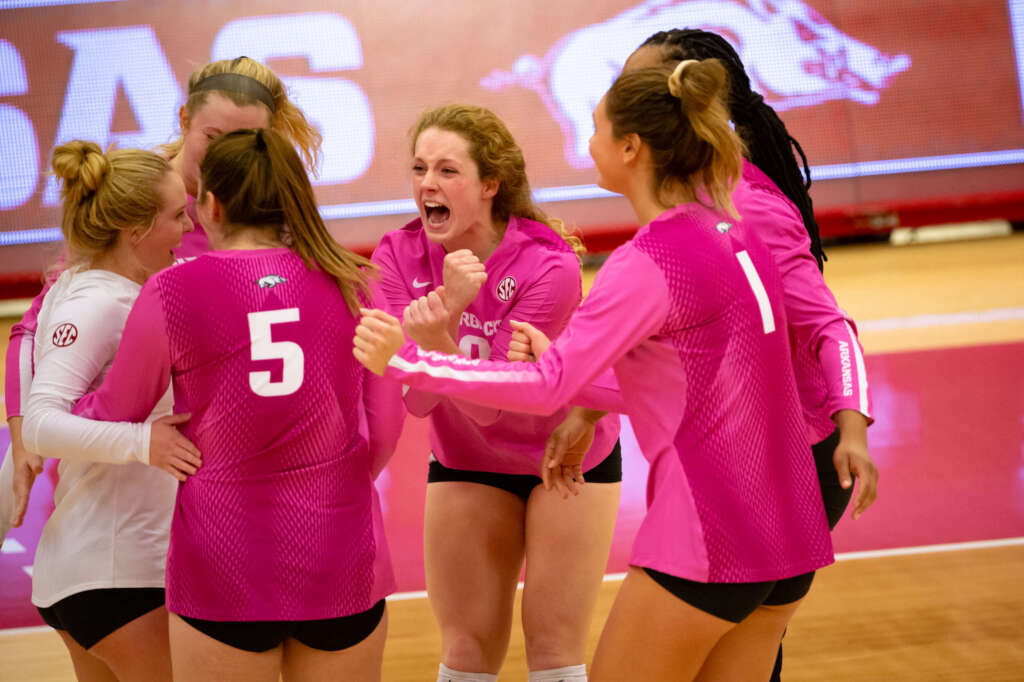 "Watching Jillian grow and mature as a woman and an athlete has been such an adventure," John said. "I absolutely love watching her hold her own on the court. Watching her and her team beat other teams that were hyped up or over looked her always finds its way into my favorite moments."
"This year holds a lot special memories for me," said John. "I enjoyed watching Jillian sign autographs for young girls after the Arkansas games because I think she is an inspiration for a lot of young players because, her heart, determination and abilities serve as a testament that hard work pays off.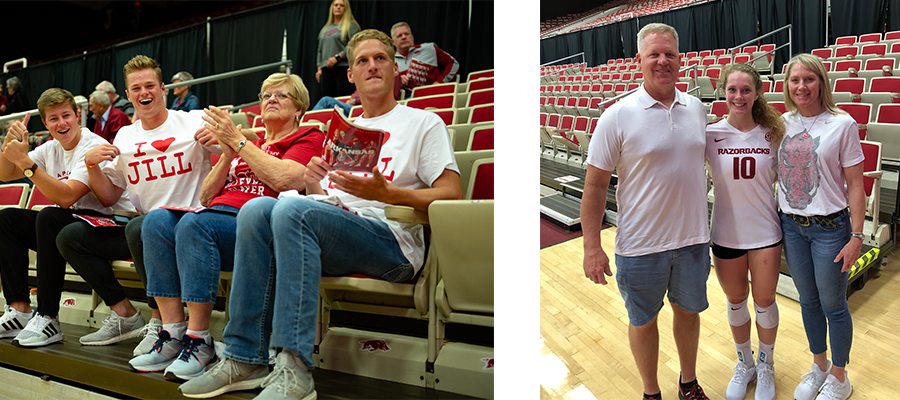 "The sport has brought us closer because he understands my competitiveness and mindset when it comes to volleyball. Him recognizing how much I care for the sport, has allowed him to understand me, more who I am as a person rather than just as an athlete," explained Jillian.
My parents have always believed in me, even when I didn't.
"Throughout my career my dad has helped instill some confidence in myself," said Jillian. "My dad doesn't know volleyball as well as basketball or football, but he has always encouraged me and assured me that no matter where the sport takes me, he is proud of me. Knowing that I have two, strong, student-athletes for parents who are willing support my decisions and allow me to trust my gut has lead me to develop mental toughness and confidence on the court."
"One of my favorite moments with him was when my mom and I brought him down to Arkansas when I committed. I never believed I would have an opportunity to play at the D1 level, so getting to share that moment with my mom and dad was an incredible and unbelievable memory."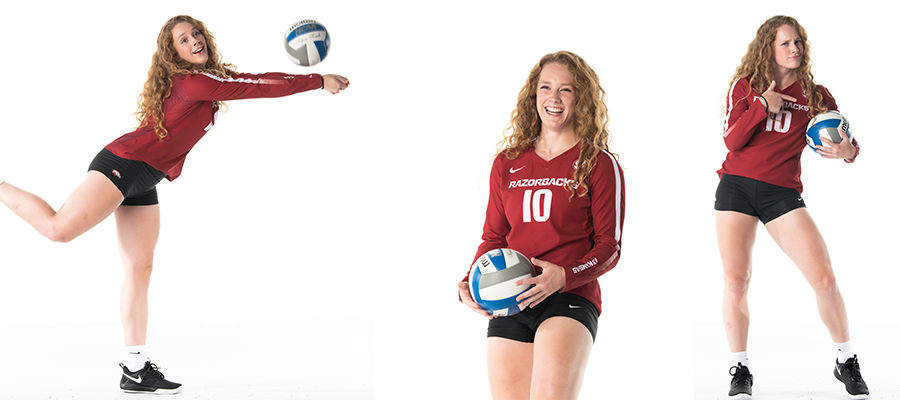 Visit ArkansasRazorbacks.com for the latest information on all things Arkansas Volleyball. You can also find the Hogs on social media by liking us on Facebook (Arkansas Razorback Volleyball) and following us on Twitter and Instagram (@RazorbackVB).