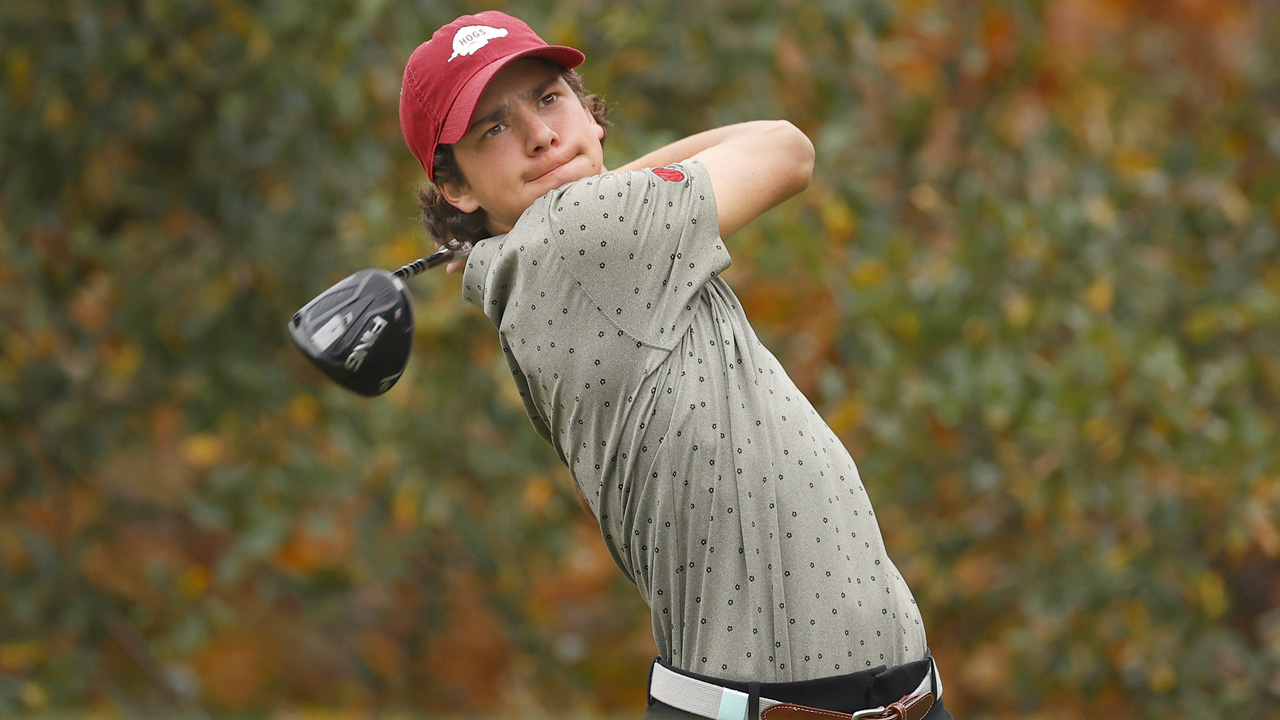 Razorbacks 10th After Rd1 at Old Waverly
WEST POINT, Miss. – Arkansas freshman Manuel Lozada, playing as an individual, had his best round of the fall and is tied for 15th with a 1-under-par 71. The 22nd-ranked Razorbacks fired a 5-over-par 293 and are 10th in the 14-team field at the Old Waverly Collegiate Championship.
Six of the nine teams ahead of Arkansas are all ranked among the nation's top 25. LSU, ranked 25th, leads with a 7-under-par 281, followed by #10 Vanderbilt (283), #13 Georgia (283), #9 Texas A&M (285), #21 Tennessee (286), ETSU (286), host and #46 Mississippi State (2987), Kansas State (289) and #20 Texas Tech (290).
Lozada opened with a birdie on the par-5, 10th hole. He followed with a bogey but got back to 1-under with a birdie on the par-4, 14th. Lozada had a birdie on the par-5, 2nd but dropped a shot on the par-4, 4th. He finished with five pars for his 1-under 71.
Tyson Reeder, Mason Overstreet and William Buhl are each tied for 33rd as each fired a 1-over-par 73. Julian Perico and Segundo Oliva Pinto are tied for 48th, each posting a 2-over-par 74.
Round two of three is set for Saturday (Mar. 27).
For more information on Arkansas Men's Golf, follow @RazorbackMGolf on Twitter.