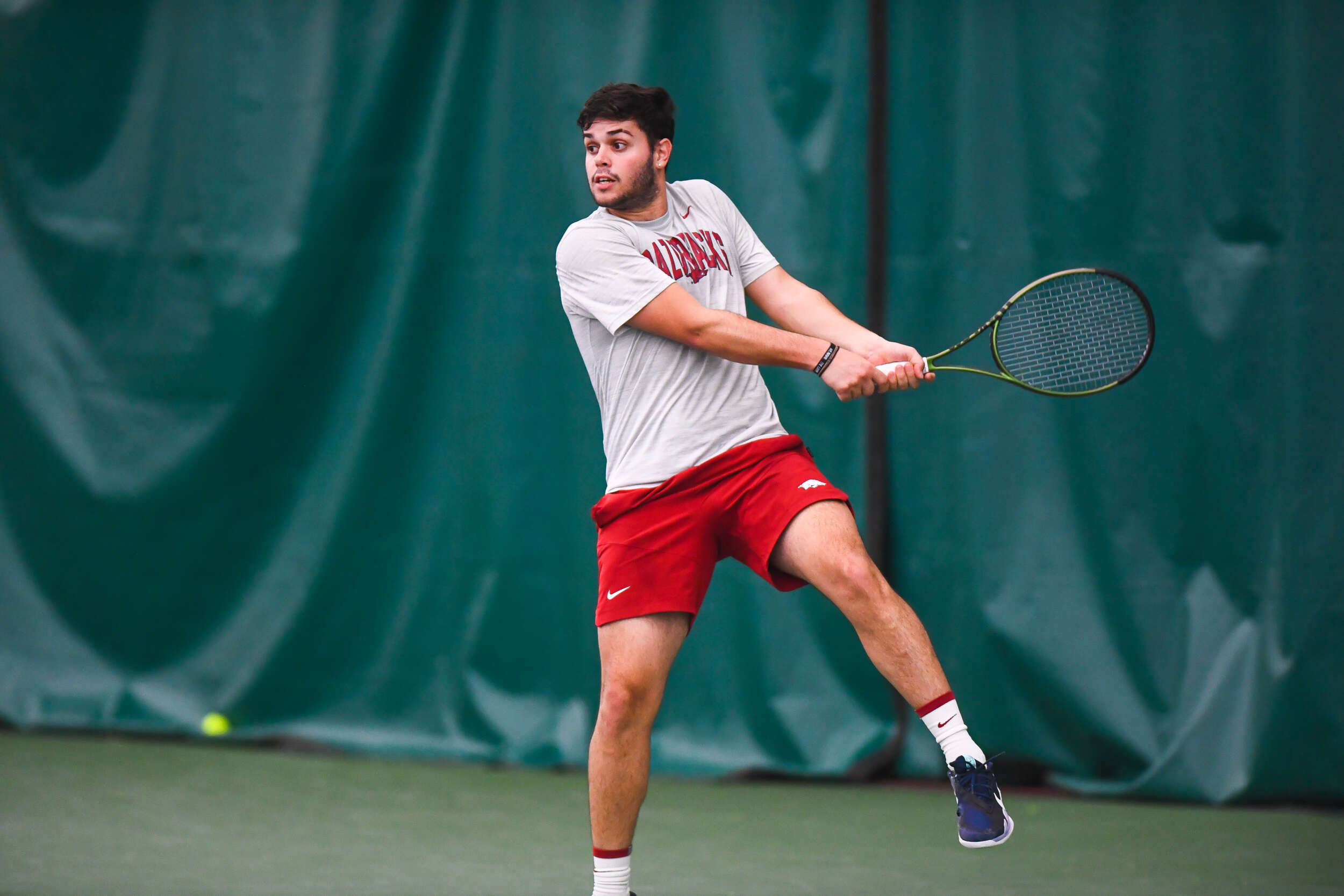 Razorbacks Come Up Short Against Vanderbilt in SEC Opener, 4-2
NASHVILLE, Tenn. – The Arkansas men's tennis team (12-2) dropped its first league match of the season, 4-2, to Vanderbilt on Thursday.
The Commodores took an early advantage with wins on courts one and two to win the doubles point. Vanderbilt's Troost/Casabon took court one 6-4 over Manuel/Burdet and on court tow, Arkansas' Sau Franco/Savva fell 6-2 to Ross/Cox.
Vanderbilt continued to gain momentum into singles, extending their lead to 3-0 with wins on courts two and three. Junior Stefanos Savva put the Hogs on the board with a 7-6, 7-6 victory on court one for his first win in SEC play to make it 3-1.
With three courts remaining, the Razorbacks were looking to take the third set in each to win the match. The Commodores were able to get the win on court four over Adrien Burdet, 3-6, 7-5, 6-3, to clinch the win. The two remaining courts were played out with freshman Gerard Planelles Ripoll earning his sixth straight win 1-6, 6-1, 7-6 over Vanderbilt's Sisam.
The Razorbacks return home on Thursday, March 9 to continue league play against the Ole Miss Rebels at 5:30 p.m. CT.
For the latest information on all things Arkansas Men's Tennis, follow the Hogs on social media by liking us on Facebook (Arkansas Razorback Men's Tennis) and following us on Twitter and Instagram (@RazorbackMTEN).