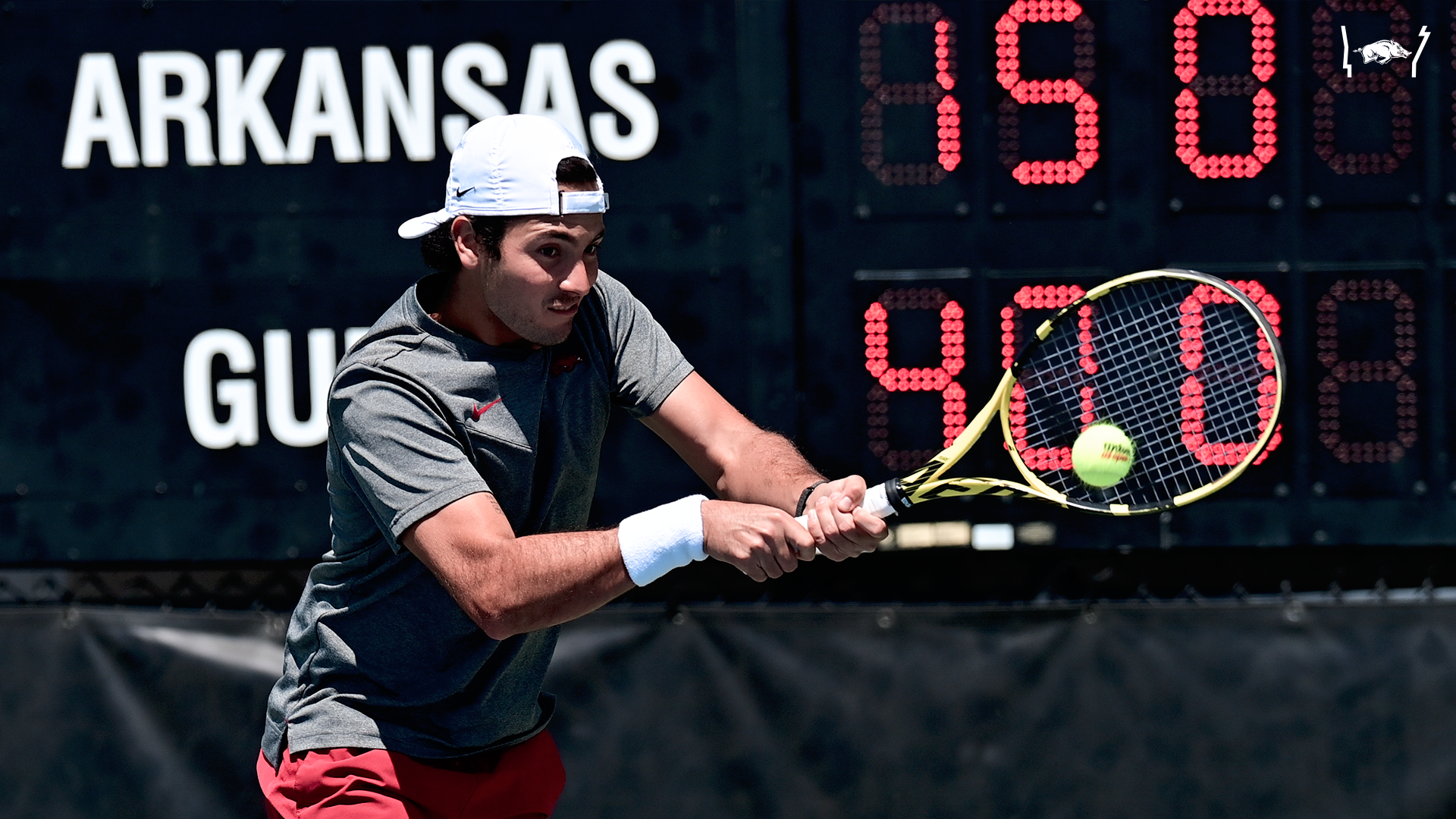 Razorbacks Fall in Regular Season Finale, 4-0
FAYETTEVILLE, Ark. – The No. 68 Arkansas men's tennis team dropped their final match of the regular season on Sunday afternoon to No. 8 Tennessee, 4-0. The Volunteers (20-6, 10-2) won the doubles point and three straight singles matches to secure the victory over the Hogs (12-14, 0-13). Both teams now look ahead to the SEC Tournament starting on Wednesday at Auburn.
The doubles lineup for Tennessee featured two top-50 ranked pairs, as No. 3 Harper/Monday took the win on court one over No. 67 Adrien Burdet/Melvin Manuel, 6-1. No. 42 Hudd/Mitsui followed with another 6-1 defeat over Stefanos Savva/Alan Sau Franco in the No. 2 spot.
The Volunteers carried their momentum into singles play and grabbed their first singles point on court two, as No. 27 Hudd took down Arkansas' Manuel, 6-2, 6-1. In the No. 3 spot, Bicknell bested Sau Franco, 6-4, 6-1. On court one, Savva rallied late in set two, but couldn't overcome a hot start from No. 2 Monday winning in straight-sets, 6-3, 6-4.
The Razorbacks will begin postseason play in the SEC Tournament on Wednesday, April 19 as they face the No. 12 seed Vanderbilt at 1 p.m. CT.
 For the latest information on all things Arkansas Men's Tennis, follow the Hogs on social media by liking us on Facebook (Arkansas Razorback Men's Tennis) and following us on Twitter and Instagram (@RazorbackMTEN).