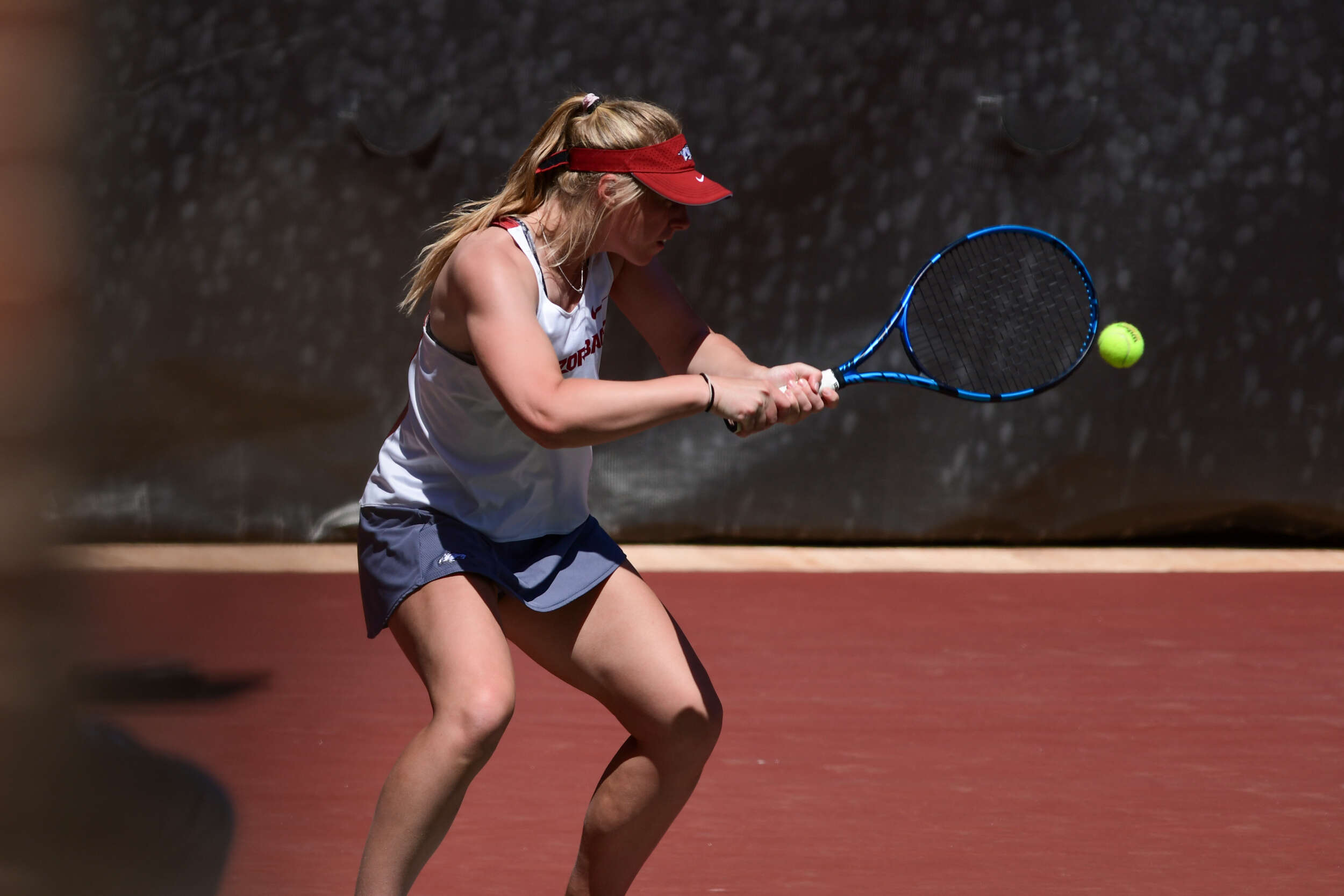 Razorbacks Fall to SEC-Leader No. 3 Georgia
ATHENS, Ga. – The No. 24 University of Arkansas women's tennis team dropped a 4-0 decision at No. 3 Georgia on Sunday. With the loss, the Razorbacks drop to 10-7 on the season and 4-7 in Southeastern Conference play.
The league-leading Bulldogs were out in front of the Razorbacks from start to finish, taking the doubles point with wins in both the one and two positions. Morgan Cross and partner Tatum Rice fell to No. 3 Katarina Jokic and Ariana Arseneaul 6-0 and duo Lauren Alter and Indianna Spink lost a tough 6-1 match to Elena Christofi and Morgan Coppoc. When the doubles point was clinched, senior Jackie Carr and sophomore Kelly Keller were leading 4-3 in the number three spot against Georgia's Meg Kowalski and Lea Ma.
In singles play, Georgia made it a 2-0 lead when Cross dropped her match to No. 61 Coppoc 6-1, 6-3. Arkansas continued to fight but found themselves down once more after Carr fell to Christofi in the number six spot 6-2, 6-0. The match-clinching loss came on court two, where Keller fell 6-2 in the first and with some adjustments fought back in the second, but ultimately dropped her match to No. 59 Ma 6-2, 6-4.
Fans are encouraged to visit ArkansasRazorbacks.com for the latest information on all things Arkansas Women's Tennis. You can also find the Hogs on social media by liking us on Facebook (Arkansas Razorback Women's Tennis) and following us on Twitter and Instagram (@RazorbackWTEN).