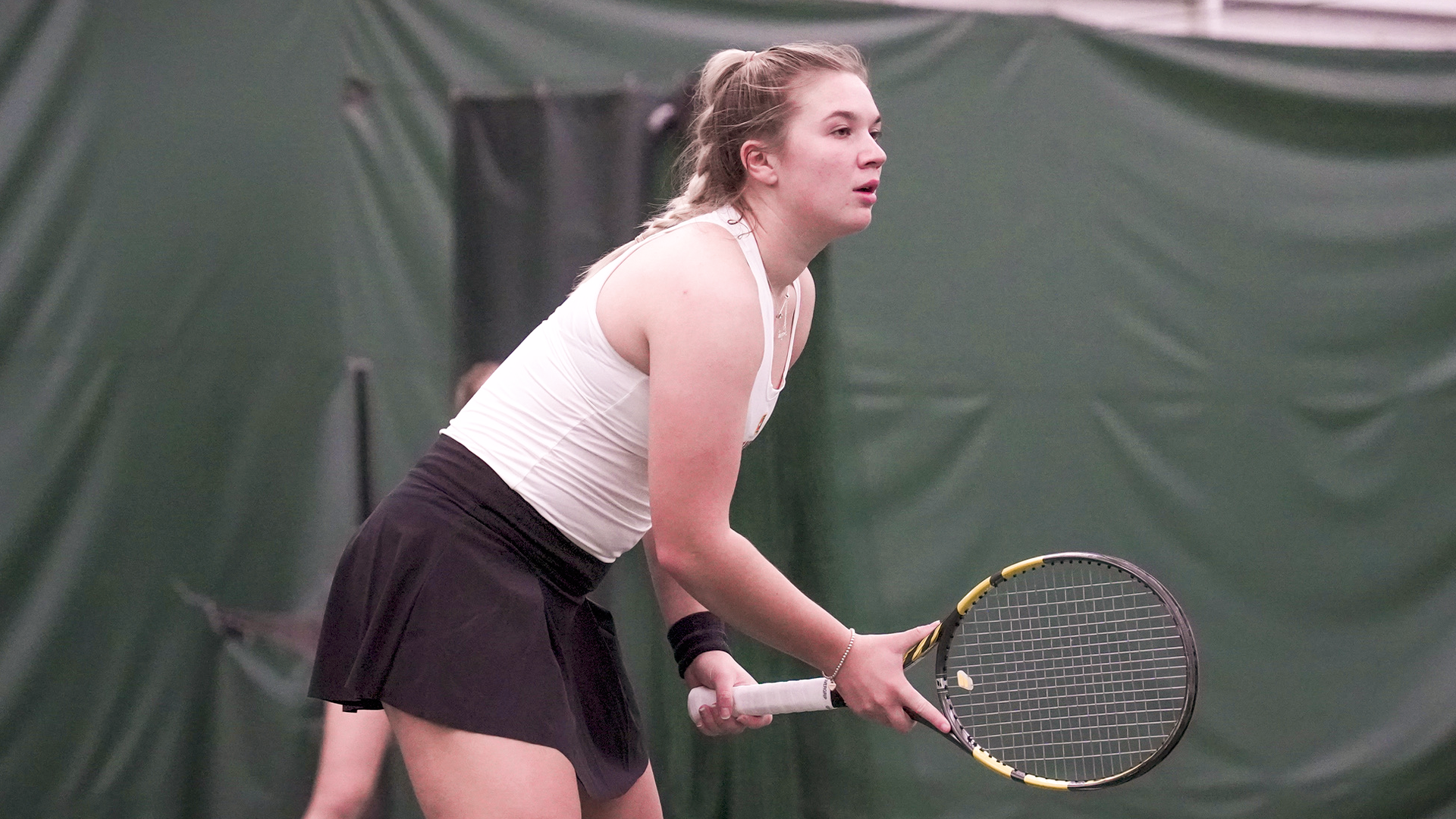 Razorbacks Head to California for ITA Kickoff Weekend
FAYETTEVILLE, Ark. – The University of Arkansas women's tennis (2-0) team faces Florida State (3-0) on Friday in the ITA Kickoff Weekend as part of a four-team regional hosted by Stanford. The Razorbacks will take on the Seminoles at 12 p.m. CT at the Taube Family Tennis Center and either No. 7 Stanford or Kansas State on Saturday.
Arkansas and Florida State have only faced each other once before in the 1981 season with the Razorbacks coming out on top, 7-2.
The winners of Friday's matches will face off on Saturday at 3 p.m. CT, vying for a spot at the ITA National Team Indoor Championships being held Feb. 10-13 in Seattle, Wash. on the University of Washington. The championship match will be proceeded by a consolation match at 12 p.m. CT.
The Razorbacks are off to a 2-0 start this spring with sweeps over Arkansas State in a doubleheader to begin the season. Arkansas continues their demanding doubles performance from last season, sweeping doubles to claim the point in both matches. Junior Lenka Stara took the first singles point in both matches, posting a 2-0 record at the No. 4 position. The Madrid, Spain native, Carolina Gomez Alonso, also looks to make her debut this spring after an impressive fall winning the ITA Central Regional Championship.
The Seminoles are off to a perfect start this spring as well, defeating FGCU, Mercer and FAMU in an opening weekend at home. Florida State is led by senior Vic Allen and junior Ellie Schoppe who both have three singles wins at the No. 2 and No. 5 positions respectively. In the No. 1 position for the Seminoles is junior Anna Arkadaianou is ranked No. 52 nationally and holds a 1-0 record. Arkadaianou is 2-0 in doubles with partner Allen at the No. 1 position, earning the doubles point in all three of their matches so far.
No. 7 Stanford opened their season with a dominating 7-0 sweep over UC Davis at home. The Cardinals have been playing around with a new singles lineup featuring No. 11 Connie Ma in the No. 3 position for the squad. The Razorbacks and the Cardinals faced each other last season at the ITA Kickoff Weekend with Stanford coming out on top 4-2.
The Kansas State Wildcats hold a 1-1 record, earning their first win of the season with a 4-2 victory over Florida Atlantic on Sunday. Maria Santos leads the Wildcats with two singles wins at the No. 5 position and clinched the doubles point in the win.
Live stats and live video for all matches will be available on the women's tennis schedule page.