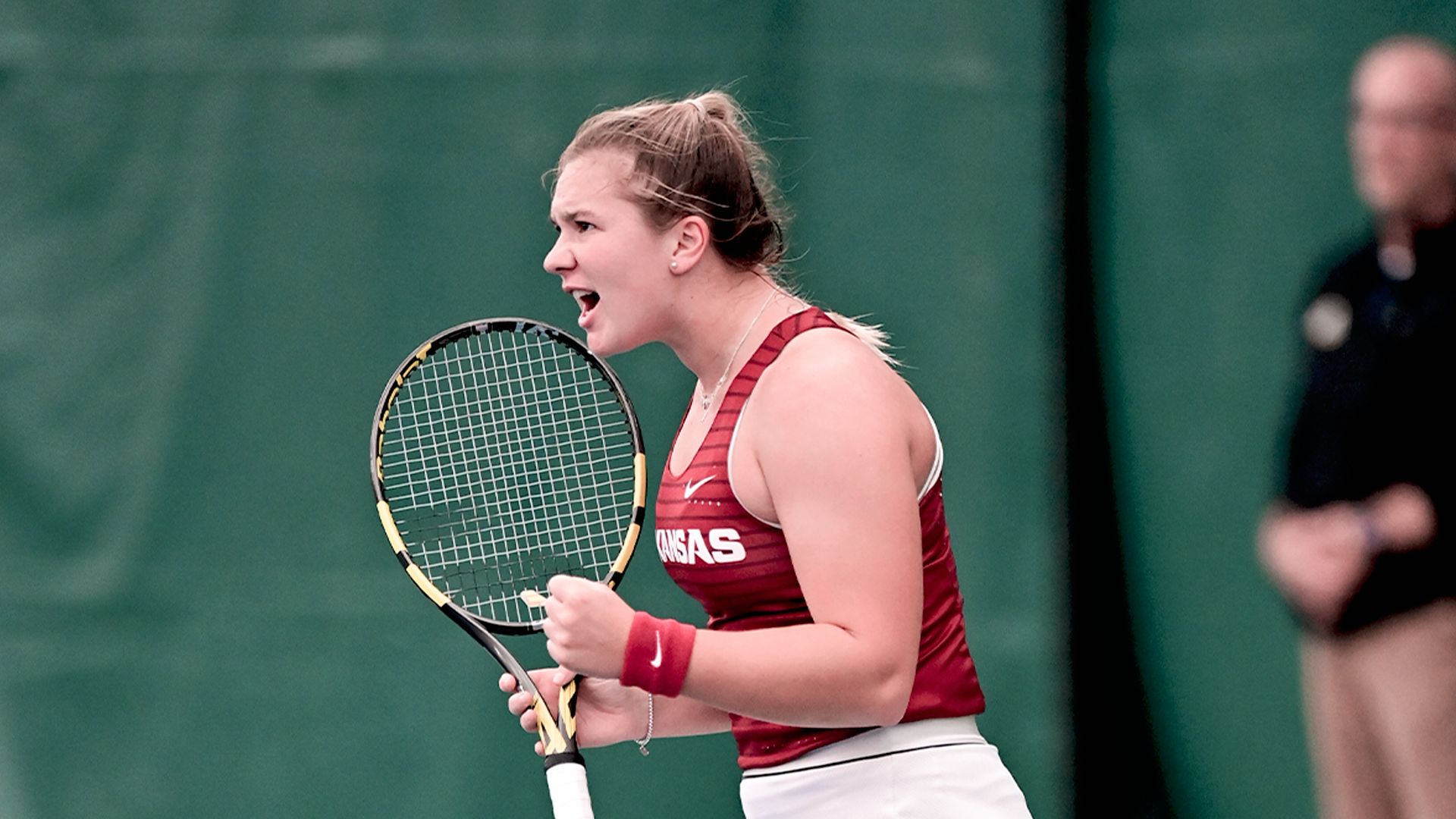 Razorbacks Knock Down No. 28 Vanderbilt
FAYETTEVILLE, Ark.  – The Arkansas women's tennis team earned its third-straight win in conference play, taking down the No. 28 Commodores, 5-2, on Friday afternoon. The Razorbacks improve to 9-7 overall and 3-4 in league play.
The doubles point was a close decision, but it was the Razorbacks who ultimately came out on top. On court one, No. 23 Spink/Cross grabbed their eighth-straight victory 6-3 over Staff/Ross. The doubles point came down to courts two and three, but Lenka Stara and Grace O'Donnell pulled ahead to take a ranked 7-5 win over No. 58 Mohr/Cruz to clinch the point.
The Razorbacks kept the momentum going in singles play, taking the first sets on four courts. Junior Lenka Stara was the first singles point score, winning her fifth straight 6-4, 6-3 over Anessa Lee. The top three courts went into third sets, but Indianna Spink took care of business for a 6-2, 4-6, 6-1 win over Staff to put the Hogs up. The Commodores took a point on court one, but it was Morgan Cross on court five who ultimately clinched the win for the Hogs, 6-4, 3-6, 6-2 over Vanderbilt's Amy Stevens.
The rest of the matches played out with freshman No. 85 Carolina Gomez-Alonso coming back to take a ranked win over No. 82 Stammel 2-6, 6-2, 7-6 (5).
The Razorbacks are back on the courts on Sunday, March 26 to face the Kentucky Wildcats at noon.
For the latest information on all things Arkansas Women's Tennis, follow the Hogs on social media by liking us on Facebook (Arkansas Razorback Women's Tennis) and following us on Twitter and Instagram (@RazorbackWTEN).