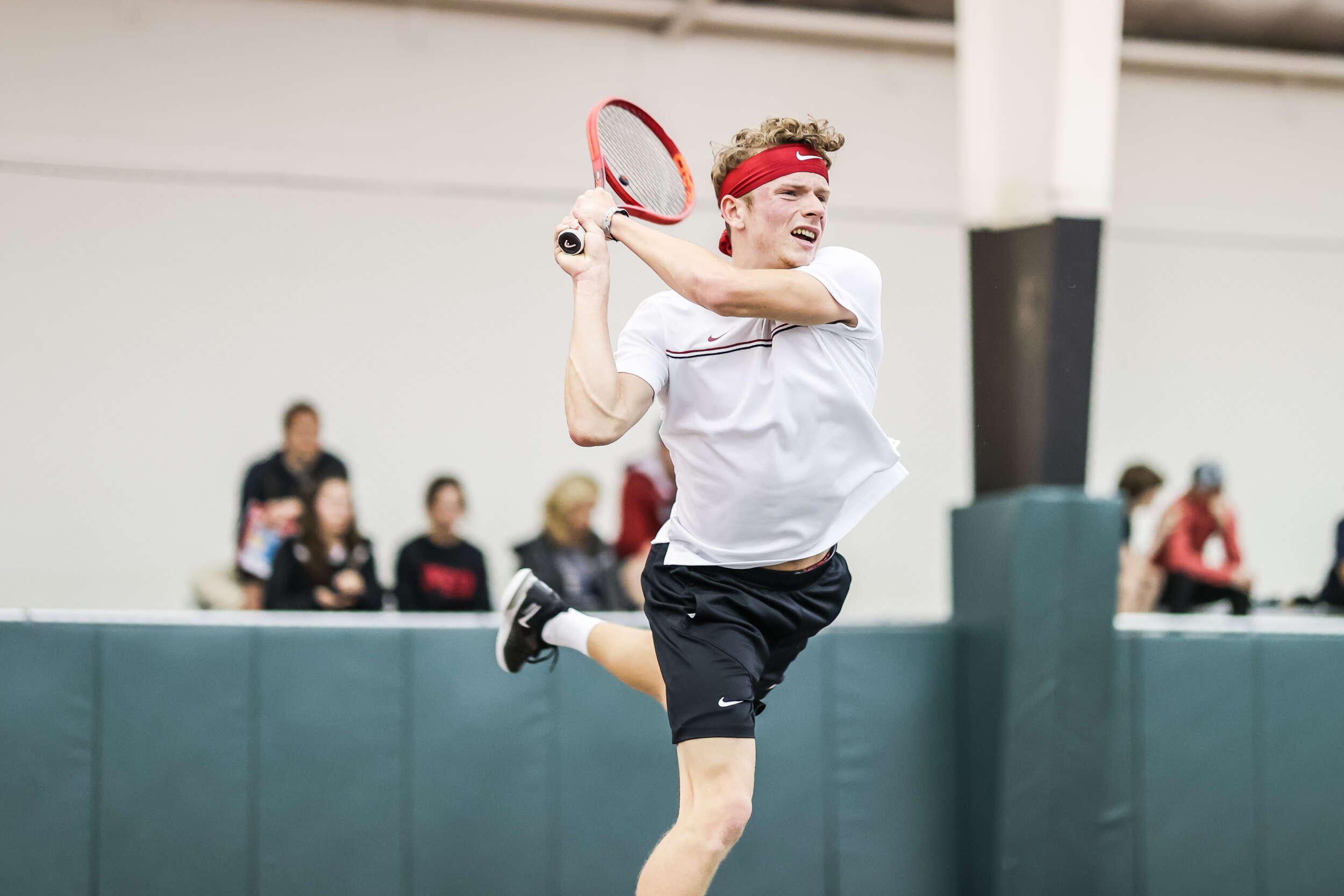 Razorbacks Lose Road Match to No. 8 Georgia, 4-1
ATHENS, Ga. – The No. 8 Georgia Bulldogs (12-4, 4-1) took down Arkansas Men's Tennis (10-8, 1-4), 4-1, on Friday afternoon. Rain in Athens forced play indoors, and because Georgia only has four indoor courts, only four singles matches were played before Georgia clinched the match.
"Georgia took it to us in the doubles today and then we were a set away to put our fifth and sixth singles guys on the court," Head Coach Andy Jackson said. "Obviously it was not good for us to play on four-court and not be able to get our five and six guys in play. Georgia played well enough to finish it."
Sophomore Adrien Burdet claimed the lone Razorback win of the afternoon, defeating No. 84 Trent Bryde in straight sets, 7-6, 6-3. Burdet is now 10-6 on the season in singles play.
The Razorbacks are in a section of their schedule that features a gauntlet of opponents, as Arkansas will return home next weekend to host No. 1 Florida and No. 7 South Carolina on Friday the 25th and Sunday the 27th.
"We are improving and fighting great," Jackson said. "Our schedule is tough with six top 25 matches in a row. It is great for us, and we look forward to the challenge."
The Hogs and Gators are scheduled to begin play a week from Friday at 4 p.m. CT.