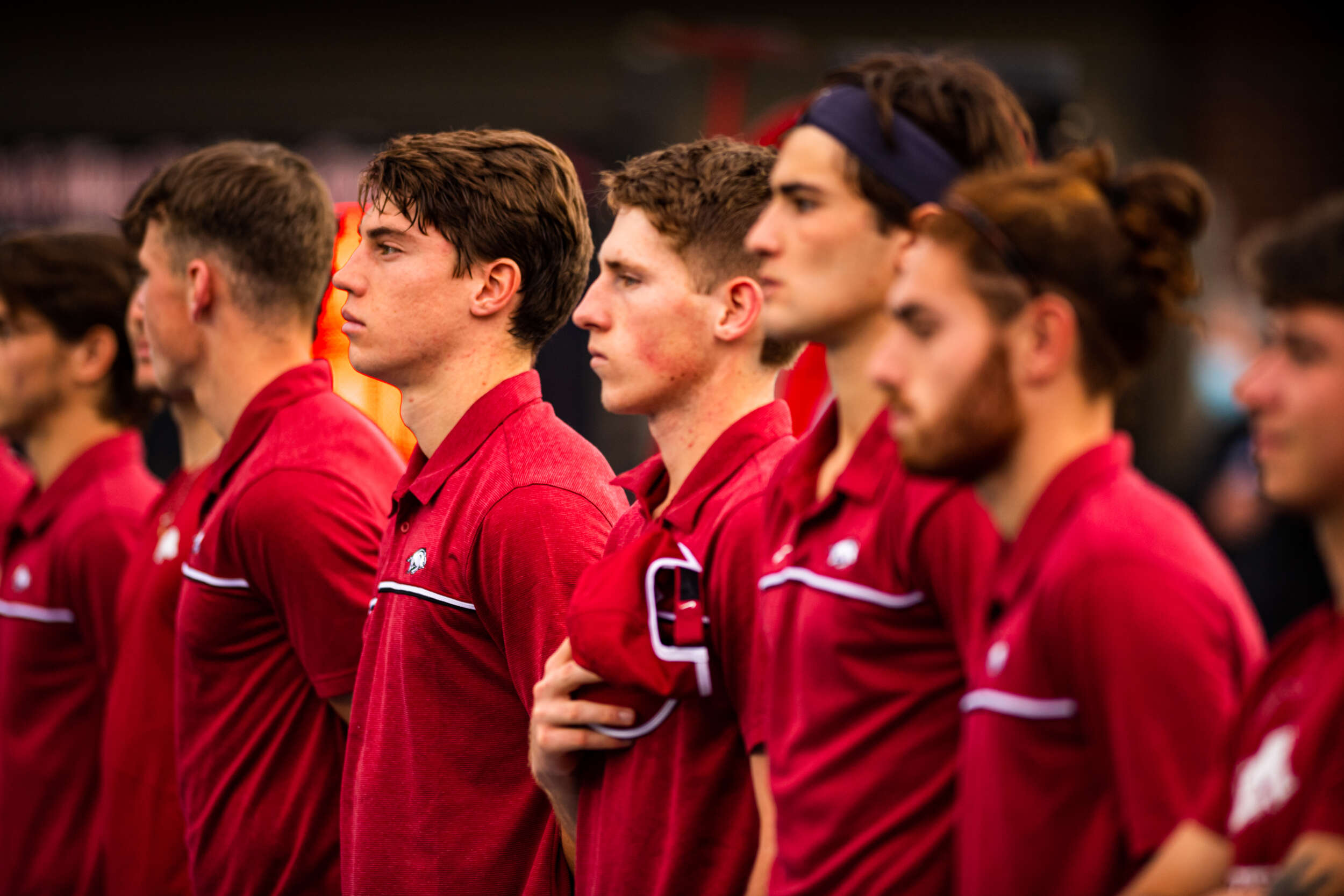 Razorbacks Prepare for Opening Week at Billingsley
FAYETTEVILLE, Ark – The Arkansas men's tennis team will be back on the court for the 2022 spring season, starting Wednesday, Jan. 12, when the Nebraska-Omaha Mavericks come to town. Wednesday will feature a double-header with the first round of matches starting at 1 p.m CT. 
The Razorbacks have faced the Mavericks in each of the last five seasons, going a perfect 10-0 and winning 45 of 47 matches. 
Arkansas will take on its second opponent of the season when Oklahoma State travels to Fayetteville on Monday, Jan. 17. The Cowboys' head coach Dustin Taylor will be leading the Pokes in his first season as the program's skipper. Oklahoma State is not in the preseason top 25 but is receiving votes. The match is scheduled to start at 1 p.m. CT.
Former Razorback Maxim Verboven will make his return to Billingsley Tennis Center as a Cowboy after transferring to Oklahoma State.
It was a successful fall season for the Hogs, which led to four Razorbacks cracking the ITA Collegiate Tennis Division I Men's National Rankings heading into the spring season, including two singles players and one doubles team. 
Aleksa Bucan (No. 25) and Alex Reco (No. 102) both cracked the rankings after racking up some top-tier wins in the fall. 
Bucan made his way to the ITA National Fall Championships in San Diego after grabbing wins over Nicolas Acevedo from Wichita State and No. 31 Mason Beiler from Oklahoma in Arkansas's regional tournament in Lincoln. Bucan also grabbed a big win at the ITA National Fall Championships in San Diego against Columbia's Alex Kotzen, who is ranked No. 12 in the preseason rankings. 
Reco tallied a couple big wins at the ITA All-American Championships in Tulsa in September, including against Emmanuel Coste of UC Irvine and Trent Bryde of Georgia. 
The doubles team of Melvin Manuel and Adrien Burdet (No. 36) also had a standout fall season, joining Bucan in San Diego after winning Arkansas' Regional Championships.
It was a successful fall season for the Hogs all around, as six players earned points toward the Association of Tennis Professionals (ATP) Tour, going for a total of 71 ATP points. Reco earned 32 points, 12 of them coming as a result of a trip to the final of a $25,000 tournament in Plaisir, France. Burdet collected 20 points after winning the Columbus $15,000 tournament in November. 
Senior Nico Rousset teamed up with Reco to win a home-court pro tournament in Fayetteville at the beginning of the fall. Manuel tallied three ATP points while Bucan and sophomore Avery Zavala each earned one ATP point in the fall. 
The Razorbacks added 5-star recruit Jake Sweeney and Spanish standout Oscar Pinto Sansano for the 2021-22 season. Both had solid results in the fall, going 5-1 and 5-2, respectively. Pinto also reached the ITA National Fall Championships in doubles with Riccardo Trione. 
Head Coach Andy Jackson will kick off his ninth spring season at the helm of the Razorback program Wednesday.
For updates, follow @RazorbackMTEN on Twitter.