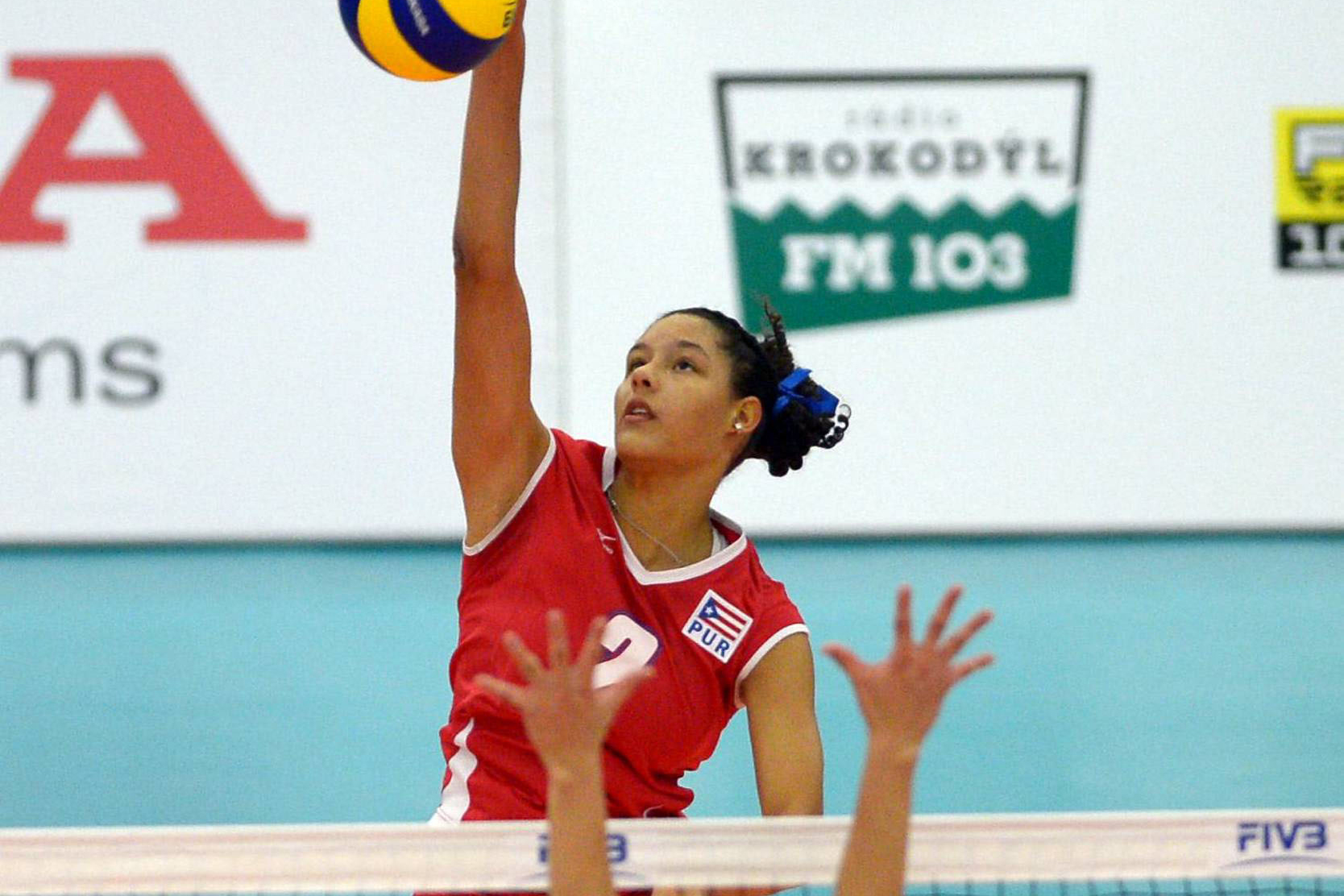 Razorbacks Represented at Calgary 2015
FAYETTEVILLE, Ark. – The University of Arkansas volleyball program is being represented this week at Calgary 2015, the largest-ever volleyball event held in Canada. Former Razorback standouts Raymariely Santos and Janeliss Torres-Lopez and 2015 newcomer Pilar Victoria are playing for the Puerto Rico National Team in a pair of matches against host Canada. The two teams play their second international friendly Thursday at 8 p.m. (CT).
Thursday's match will be the second in a two-match showcase as part of Calgary 2015 which is a combination event for all of the Canadian national programs. Puerto Rico is ranked 15th in the most recent FIVB world rankings.
As a senior, Santos was a 2013 AVCA All-America Honorable Mention performer for the Razorbacks while leading the team to a spot in the NCAA Tournament for a second-consecutive season. Torres-Lopez was a four-year letterwinner at Arkansas which included a 2012 NCAA Tournament appearance. Victoria is part of the program's 2015 five-player recruiting class. Santos, Torres-Lopez and former Razorback setter Ashley Vazquez just completed a season in the Puerto Rico Superior League where Vazquez was part of the Criollas de Caguas championship team.
The list of Razorbacks representing their countries in international play continues to grow with each passing competition. In addition to Victoria, Arkansas' most recent recruiting class is loaded with international experience with Juliette Fidon on the French National Team, Fernanda Güitron on Mexico's National Team and Okiana Valle playing with the Puerto Rico Junior National Team.
In a show of Arkansas' international presence, Güitron and soon-to-be teammates Chanell Clark-Bibbs and Ana Sofia Jusino all competed at the 2013 FIVB U20 World Championships in the Czech Republic. Clark-Bibbs was playing for the United States and Jusino was representing her native Puerto Rico.
Liz Fortado has also worn the USA jersey in international play with Junior A1 National Team at the 2013 European Global Challenge in Croatia. Soon-to-be junior Barbara Dapic was a past member of the Croatian Junior National Team.
Earlier this week, head coach Robert Pulliza announced the addition of Allison Wack as the program's new director of operations. She most recently spent two seasons at Northwestern State as a graduate assistant coach after a standout career at Wisconsin which included a trip to the 2007 NCAA Tournament.
For more information about Arkansas volleyball, follow @RazorbackVB on Facebook, Instagram, Snapchat and Twitter.