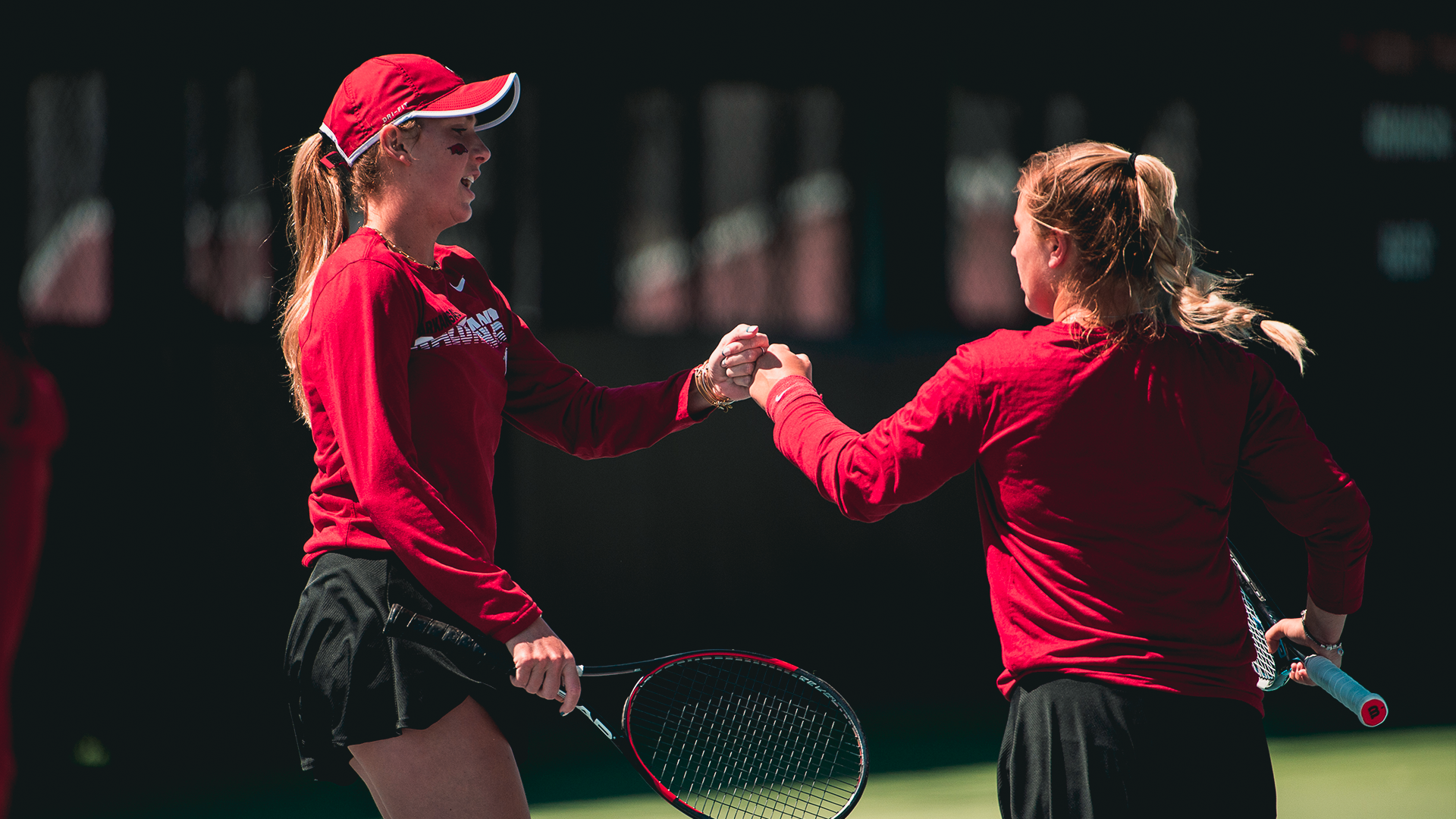 Razorbacks Record 10 Wins in Day Two of the HEB Invitational
WACO, Texas  – The University of Arkansas women's tennis team finished the second day of the HEB Invitational with 10 overall victories Saturday at the Hurd Tennis Center.
The Razorbacks started out the day with two wins in doubles play against Arizona. Tatum Rice and Morgan Cross took down Wildcats duo Iglupas and Fry, 6-2, and Lenka Stara and Laura Rijkers posted a dominant win over Nevenhoven and Prelle, 6-1.
Arkansas continued to roll into singles play against Texas A&M, picking up three wins. Graduate Tatum Rice battled in a three-set tiebreaker to defeat A&M's Jeanette Mireles, 3-6, 6-3, 1-0 (10-6). Lenka Stara and Morgan Cross both defeated their Aggie opponents in straight sets, Renee McBryde (6-4, 6-2) and Ellie Pittman (6-4, 6-3) respectively.
The Razorbacks kept the momentum going, recording five singles win in action against host Baylor. Tatum Rice continued her undefeated day with a big win over Baylor's 37th-ranked Melany Krywoj in another three-set showdown, 6-1, 3-6, 1-0 (10-12). Lenka Stara kept her win streak going with a 6-3, 4-6, 1-0 (10-5) over No. 58 Harvison of Baylor. Freshman Grace O'Donnell earned her first collegiate win in a 6-2, 6-2 victory over Brooke Thompson
The final day of the HEB Invitational begins tomorrow at 9 a.m. with Arkansas in doubles competition against Baylor followed by singles play against Tulsa.