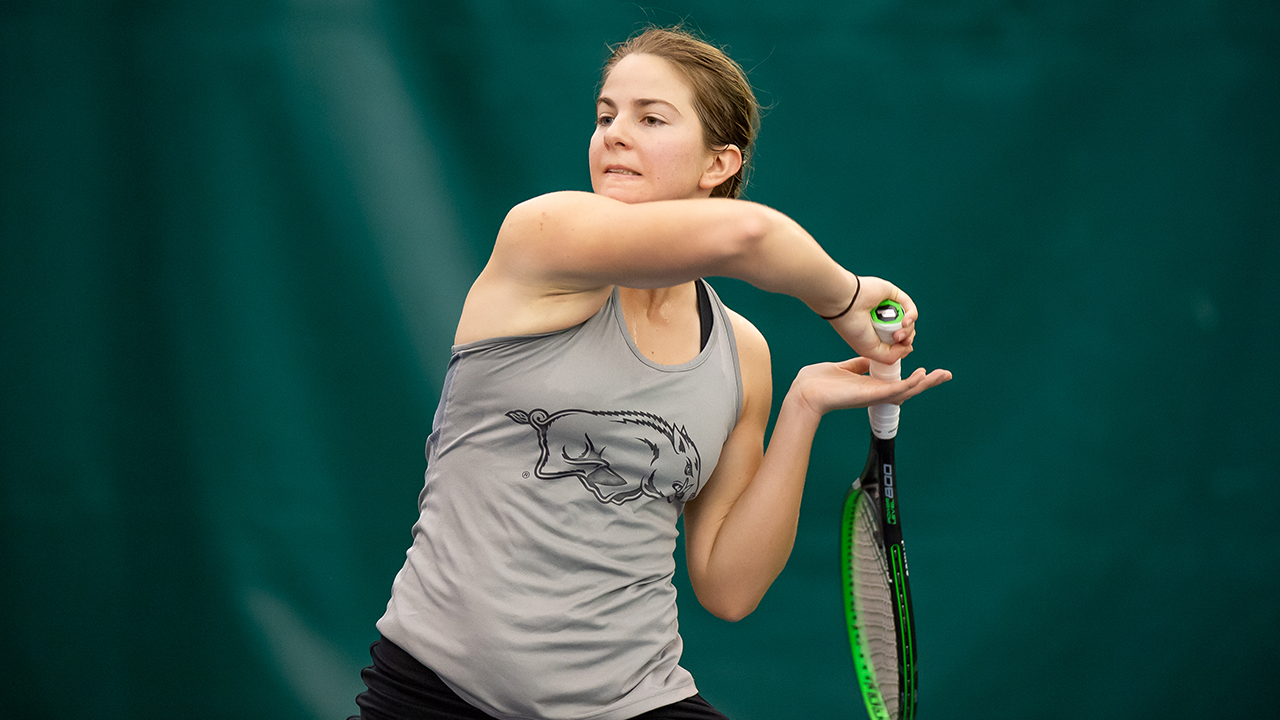 Razorbacks To Open Home Conference Slate
FAYETTEVILLE, Ark.- The No. 44 Arkansas women's tennis team will return home this weekend for the first time in a month to open its home conference schedule against No. 45 Florida and No. 9 South Carolina.
The Hogs opened SEC play last weekend, falling at No. 25 Kentucky and No. 6 Vanderbilt. The team will look to snap its six-match losing streak as well as pick up its first conference win under first-year head coach Courtney Steinbock.
Sophomore Tatum Rice remained in the singles rankings for the third-straight rankings release, coming in at No. 98 in the latest ITA Rankings. The Hot Springs, Ark. native leads the team in singles play, recording seven wins primarily at the No. 2 position. Freshman Miruna Tudor is second on the team in singles play, going 6-1 on the season.
In doubles play, two pairs of Razorbacks entered this week's rankings as Martina Zerulo and Rice earned a No. 63 ranking while Jackie Carr and Laura Rijkers came in at No. 79. Carr and Rijkers topped then-No. 39 Maria Toran Ribas and Malkia Ngounoue when the Hogs faced Kansas, and hold a 2-1 record as a pair.
The Gators are 4-5 (1-1 SEC) on the season and will come to the Hill on a one-match losing streak. This will be the 32nd time the two teams will face each other, with Florida holding a 30-1 series advantage.
South Carolina is 7-2 (2-0 SEC) this season and will face No. 41 Missouri before coming to Arkansas. Sunday's match will be the 32nd meeting between the teams, with the Gamecocks holding a 23-8 series advantage.
First serve against Florida is set for 5 p.m. Friday and first serve against South Carolina will be 12 p.m.
For more information on Razorback women's tennis, follow @RazorbackWTEN on Twitter.