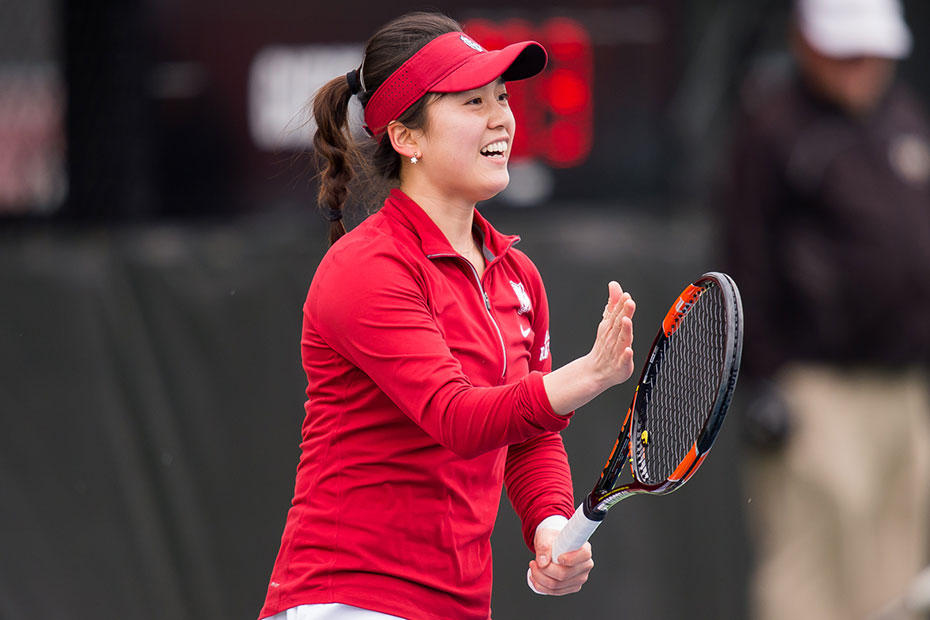 Razorbacks Top Tennessee In Regular Season Finale
KNOXVILLE, Tenn. — A strong performance in singles play helped Arkansas to a 4-2 win at No. 31 Tennessee on Saturday, the Razorbacks' third straight victory against the Volunteers.
Tennessee (17-8, 3-10 Southeastern Conference) won the doubles point, but the Razorbacks (7-15, 3-10 SEC) stormed out in singles action, earning four victories, including the clincher from sophomore Natsuho Arakawa at No. 4, for the overall match victory.
"This was the epitome of a total team performance, and I'm very proud and happy for our players who overcame plenty of adversity on this road trip," Razorbacks head coach Michael Hegarty said. "After losing a tough doubles point it was impressive the manner in which the team dug just a bit deeper to come out on top."
The Volunteers' doubles point came by way of victories at the top two spots after Razorbacks Arakawa and junior Agne Cepelyte struck first, 6-2, at No. 3.
An early deficit wouldn't stop the Razorbacks from winning the first set at the top three spots and turning each of those leads into victories before Arakawa delivered a three-set comeback win to give Arkansas the team victory.
Tennessee earned the first win in singles, a 6-4, 6-1 decision at No. 6 by Johanna Silva, to take a 2-0 lead.
Then came the surge as the Razorbacks won the final four matches at the top four positions.
Sophomore No. 51 Giulia Pairone defeated Sadie Hammond, 6-2, 6-4, at No. 1, junior No. 83 Ana Oparenovic moved past Elizabeth Profit, 6-4, 6-1, at No. 2, senior Mia Jurasic topped Ariadna Riley, 7-6 (7-4), 6-1, at No. 3, and Arakawa scored the clinching victory at No. 4.
At the clinch, freshman Tatum Rice was entering a third set after winning the second, 6-3, at No. 5.
Up Next
Arkansas will await its seeding for the 2018 SEC Tournament, which is set to take place in Knoxville from April 18-22.