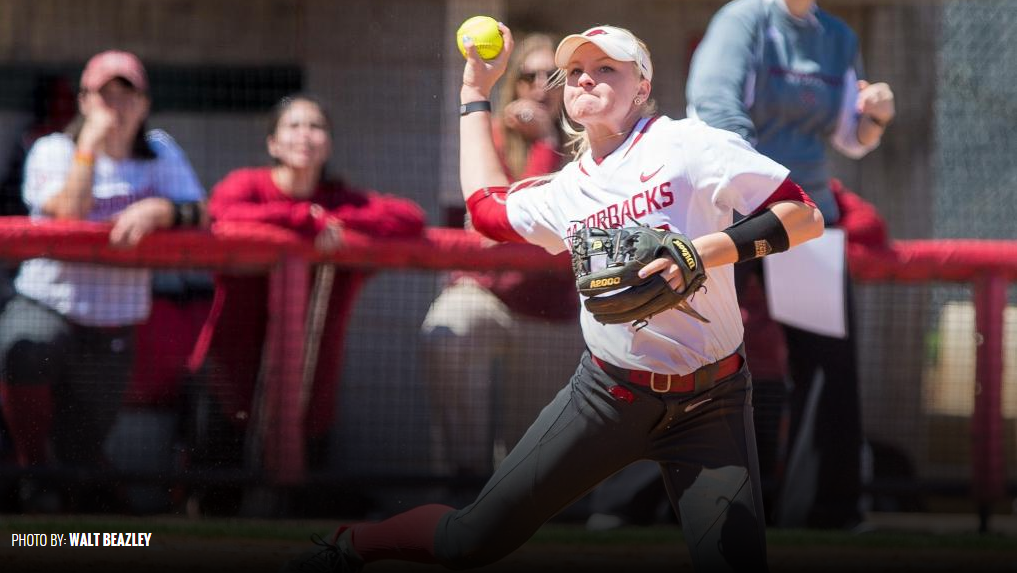 @RazorbackSB Drops Close Contest to Mississippi State
FAYETTEVILLE, Ark. – The University of Arkansas softball team came up just short Saturday afternoon at Bogle Park, dropping a 3-0 decision to visiting Mississippi State. Freshman Madison Yannetti led Arkansas offensively, accounting for two of the three hits for the Razorbacks (14-22, 0-10 SEC) but it was not enough to overcome a pair of timely solo home runs from the Bulldogs (27-10, 6-7 SEC).
Game two between Arkansas and Mississippi State is set for Sunday at 5 p.m. The game will be broadcasted on SEC Network with Melissa Lee and Amanda Scarborough on the call.
Yannetti finished the afternoon 2-2 at the plate — her third multi-hit game of the season — including a double and a walk. Her two-base liner to left center led off Arkansas' fifth inning, but a 6-4-3 double play wound up ending the inning and erasing the rally. Appearing in seven and starting six of Arkansas' 10 SEC games, Yannetti is batting a team-high .467 to go along with a .733 slugging percentage in league games.
Both starting pitchers, Haley Meinen for Arkansas and Mississippi State's Alexis Silkwood were in a rhythm early, as the teams were held off the scoreboard for the first three innings.
Meinen calmly worked out of a runners-on-the-corners jam in the first inning, getting a groundout to Yannetti at short to diffuse the situation. Meinen helped herself in the third inning, fielding a hard grounder for the third out and stranding two Bulldogs in scoring position.
The Bulldogs broke the tie in the fourth, stringing together a pair of two-out hits to plate a run.  Mississippi State added in its second and third runs in the fifth and seventh innings, respectively, when Caroline Seitz led off both innings with a solo home run.
Meinen was the tough-luck loser (1-4) in Saturday's game, tossing a career-high 6.0+ innings while scattering eight hits, giving up three earned runs and fanning a pair. Saturday marked Meinen's second-career start after starting Arkansas' previous game at Tulsa on March 31.