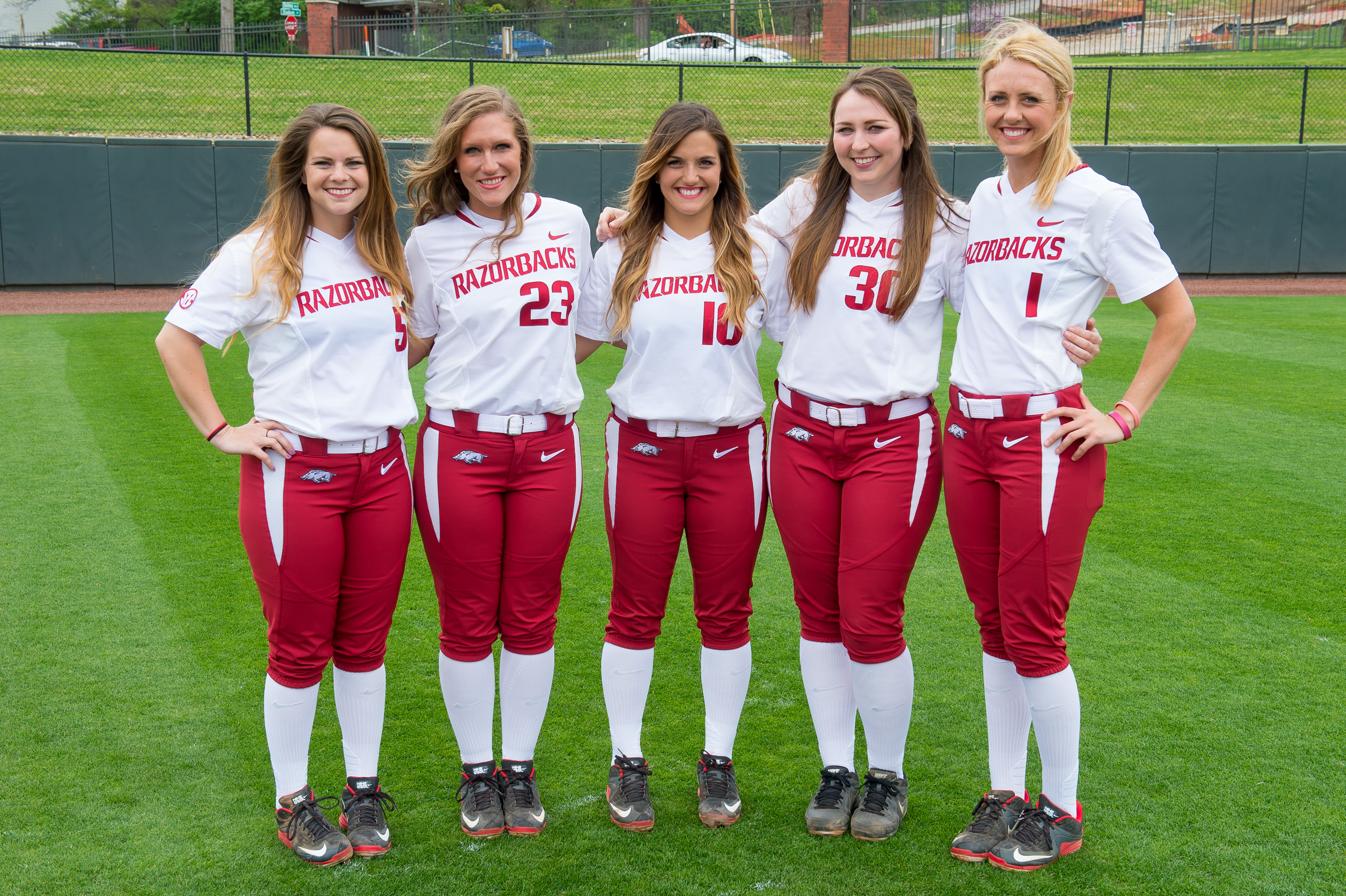 @RazorbackSB Senior Q&A: Kala Crisp
FAYETTEVILLE, Ark. – Senior Kala Crisp is a two-year player in the Arkansas softball program. Coming from nearby Farmington, Ark., Crisp transferred to Fayetteville in 2013 after playing her first two seasons at Crowder College.
A supportive and great teammate, Crisp has provided an enthusiastic attitude with a high softball IQ as well as a sharp outfield glove in her years as a Razorback.
With Senior Day approaching this weekend in the series against Alabama (May 1-3), ArkansasRazorbacks.com recently sat down with Crisp to reflect on her Cardinal and White career.
Major: Retail marketing
Graduation: December 2015
Post-school aspirations: "I'm going to try to find a job in definitely marketing but maybe on different aspects of it, like the mathematical behind the scenes part of it."
Talk about the path you took to get to Arkansas: "I went to Crowder for my first two years and then I came and talked to Coach Larabee asking if I had a chance of walking on here and he told me I could."
Talk about your transition into Arkansas: "It was hard at first. Coming in to a bigger school, Crowder was very tiny so that was different. Having to walk around campus and not knowing anybody. Also, not having any friends coming in was hard. I've just tried to stay positive and be myself and I think that in the end has made me some good friends."
What were your goals coming in to college? "To get a degree and I'm almost there. Also, to find a place that I enjoy and I felt like my two years at Crowder were great and my two years here have been great too."
How do you feel you've improved as a person and as a player at Arkansas? "I definitely have matured a lot. Even playing when I've gone through some things with my shoulder, I feel better as an outfielder. As a person, I feel like I've grown a lot. My classes really put the pressure on me to do my best."
Do you have a favorite moment with the team? "I don't have any specific moments but I would just say I enjoyed our summer workouts and the Fun Fridays and getting to do that with not only our team but all the other women's teams on campus was cool."
What are you going to miss most? "For sure my teammates. And the workouts and staying in shape."
In just a few words, how would you describe your time at Arkansas? "Fun filled with lasting memories."
What's one thing most people may not know about you? "I'm really OCD and I like to organize things a lot."