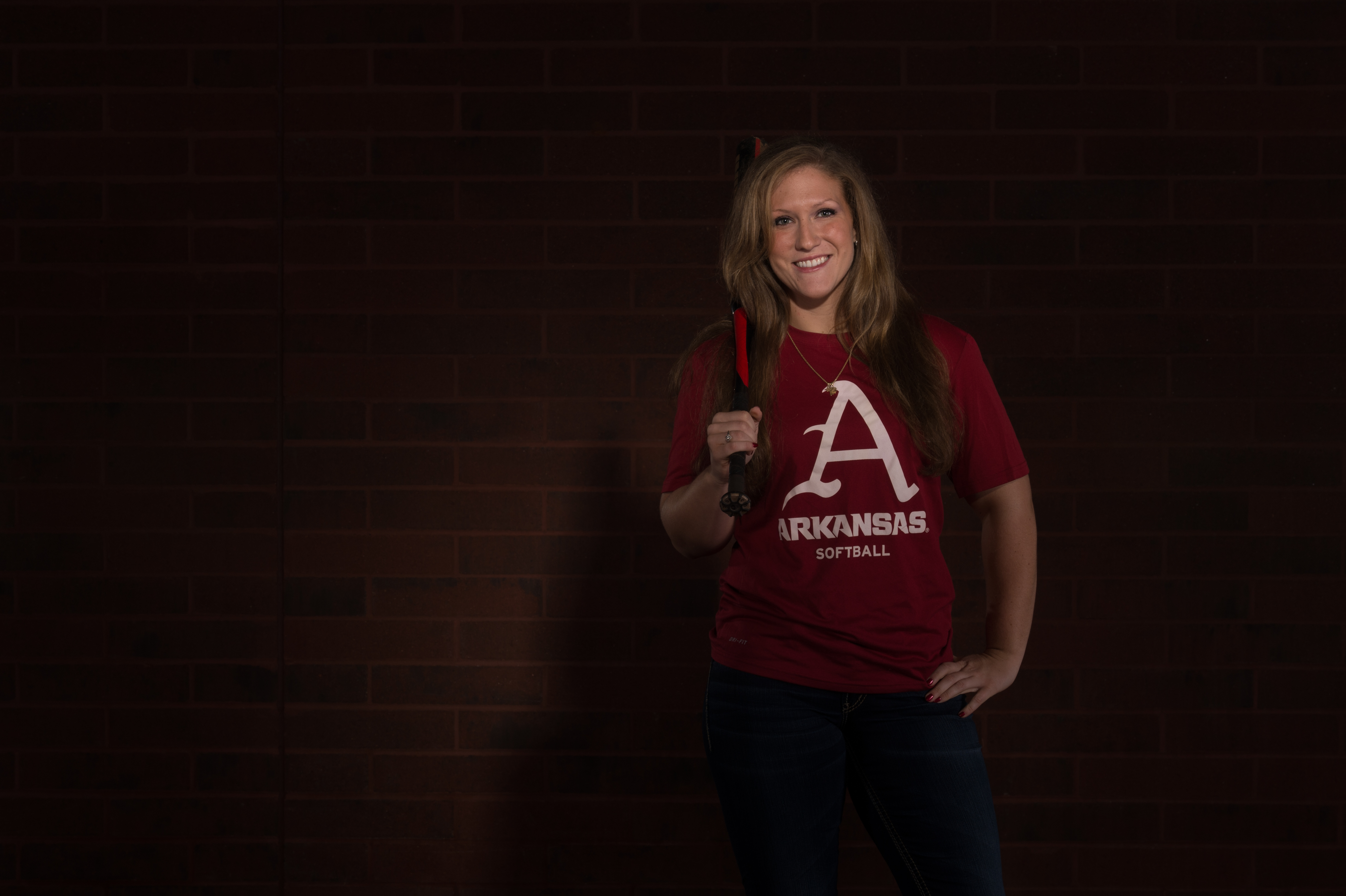 @RazorbackSB Senior Q&A: Megan Pearson
FAYETTEVILLE, Ark. – Senior Megan Pearson is a four-year player in the Arkansas softball program. Coming to Fayetteville via Centerville, Ohio, Pearson has started 37 games in her Razorback career while appearing in 66.
A 2014 SEC Community Service Team selection, Pearson will continue on at the U of A to pursue her masters in higher education and be a graduate assistant for Student-Athlete Development following her upcoming graduation.
During the 2015 season, Pearson recorded a career-high three hits against LIU Brooklyn on Feb. 7. Starting each of the last two games at first base, she is batting .269 this season.
With Senior Day approaching this weekend in the series against Alabama (May 1-3), ArkansasRazorbacks.com recently sat down with Pearson to reflect on her Cardinal and White career.
Major: Kinesiology
Graduation: May 2015
Post-school aspirations: "I want to become an athletics administrator."
Talk about your path to get to Arkansas coming from Ohio: "I stayed connected with coaches. Coach Bee was my travel ball coach when he was at Wright State and then he got the job here and offered me. I came down for a recruiting visit and it was a big recruiting tool where we played a game with 30 other travel ball kids and then he offered me a scholarship."
What were you goals coming in to college? "My main goal was getting a degree and to develop a plan for post-softball life and I have done that."

How do you feel you've improved as a player and as a person at Arkansas? "I've definitely fine-tuned all my skills that I've been working toward. As a person, I've learned to deal with adversity better and to accept all different types of people and their backgrounds."
Do you have a favorite moment in your time here? "Freshman year when we went to Cal-Berkeley for our regional. They were the No. 1 team in the country and we beat them on their home field, pretty awesome."
Favorite road trip? "Probably when we went to Cal. Does that count as a road trip even though it was a flight? After we won the game, we had the whole afternoon free so we got to see downtown San Francisco."
What are you going to miss most about Arkansas? "Just the friendships and all the girls that have come through the program."
In just a few words, how would you describe your time at Arkansas? "A great opportunity to learn and to improve myself."
What's something most people may not know about you? "I'm a really open book, there's really not anything."