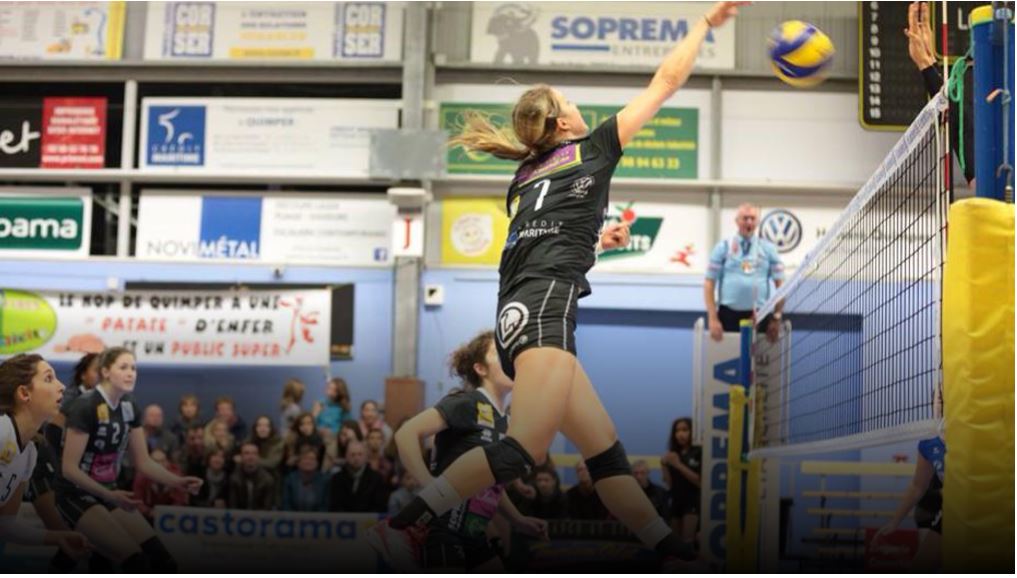 @RazorbackVB Update: #Prohogs Around The World
FAYETTEVILLE, Ark. – The global reach of the University of Arkansas volleyball team can be seen in the presence of former standouts playing professionally in five different countries around the world. Since the end of the 2012 season—a span of just over two years—the Razorbacks and head coach Robert Pulliza have seen eight players continue their careers at the next level.
Currently, seven former Razorbacks' names can be found on professional rosters around the world. That list features Roslandy Acosta (Switzerland), Amanda Anderson (France), Kasey Heckelman (Belgium), Raymariely Santos (Spain), Kelli Stipanovich (Switzerland), Janeliss Torres-Lopez (Spain) and Ashley Vazquez (Puerto Rico).
Last season featured a pair of championship performances for Anderson and Vazquez as they both helped their teams win league titles. As a member of Brondby Volleyball Klub, Anderson was a key contributor to the team's championship run in the Denmark league. She is now playing in France with Quimper Volley 29 which has a 10-2 overall record and is in second place in the league.
Vazquez returns to Criollas de Caguas after being part of the team that won the Puerto Rico Superior League title last May. The championship series also featured Santos and Torres-Lopez who were teammates on the opposite side of the net playing for Leonas de Ponce. Both have since signed professional contracts to play in Spain, Santos with Voley Murica and Torres-Lopez with Haro Rioja Voley.
Another pair of former Razorbacks are competing in Switzerland with Acosta playing for Volley Koniz in the Swiss Volley league and Stipanovich playing for Geneve Volley. Acosta is currently ninth in the league in scoring and has her team in second place in the standings. Stipanovich—now Kelli Donat—and Geneve Volley began the year in first place in their league.
Heckelman is currently with her second professional team, playing with Volley Oxyjeunes Farciennes in Belgium. She began her professional career with Pislaploki in Finland in 2013.
During their time at Arkansas, Acosta and Santos earned AVCA All-America Honorable Mention accolades while Anderson was the 2012 SEC Scholar-Athlete of the Year. Collectively, this group also garnered five All-SEC selections. Jasmine Norton, who spent two years playing professionally in Puerto Rico and Sweden, was a two-time All-American and the 2009 SEC Freshman of the Year at Arkansas.
For more information about Arkansas volleyball, follow @RazorbackVB on Facebook, Instagram and Twitter.