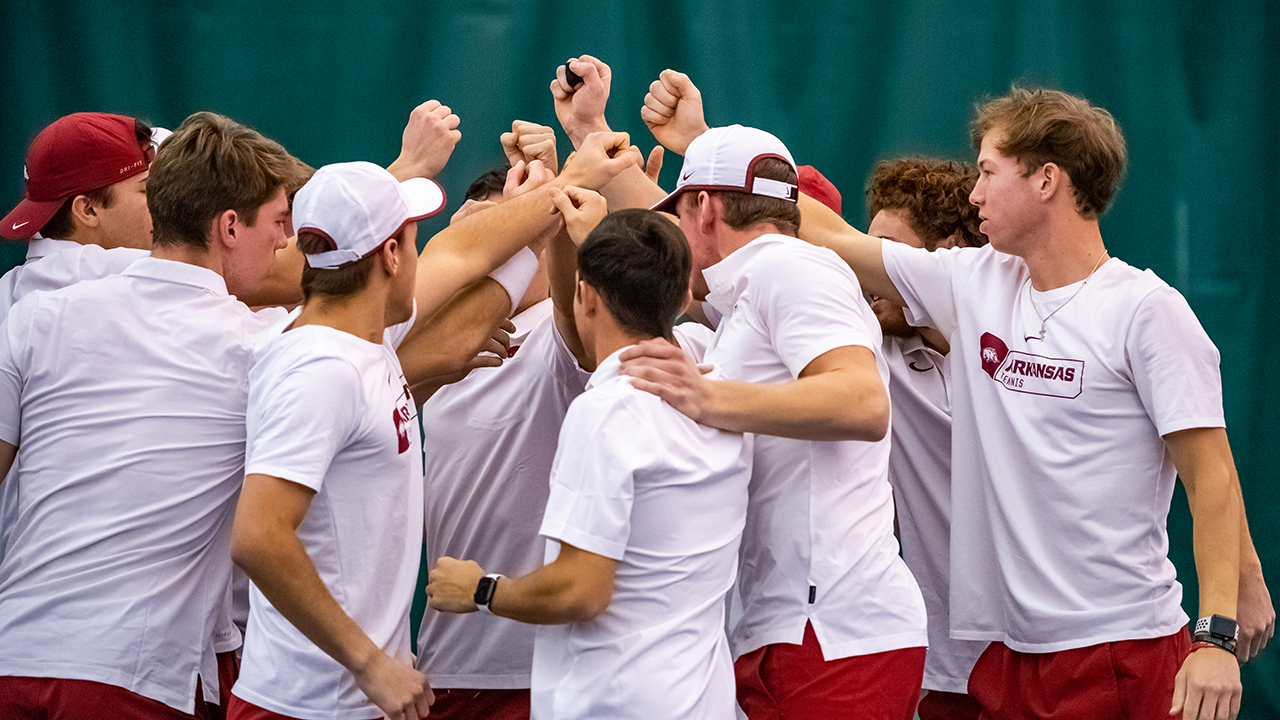 Reco Leads the Way as Razorbacks Advance in ITF World Tour Tournament
FAYETTEVILLE, Ark.– The Razorbacks are making a lot of noise in their home tournament this week. Two doubles teams have advanced to the quarterfinals, and senior Alex Reco is into the second round of the singles main draw. 
Tuesday afternoon saw the Arkansas doubles pairing of Aleksa Bucan and Avery Zavala take down fellow teammates Adrien Burdet and Melvin Manuel in a three-set match, 6-4, 3-6, 10-3, booking a spot in the quarterfinals. 
Then on Wednesday, the all-Razorback team of Alex Reco and Nico Rousset took down Canadian Juan Carlos Aguilar and Sander Jong of the Netherlands, 6-1, 4-6, 11-9. The Frenchmen could face teammates Bucan and Zavala in the semifinals should both teams make it through the quarters.
Reco also secured one of the wins of the tournament thus far, dismantling American Victor Lilov, who is a former finalist of the Wimbledon Juniors tournament, 6-1, 6-0. Reco is fresh off a trip to the finals of the 25k tournament in Plaisir, France. He will face No. 2 seed Paul Jubb of the United Kingdom next, who was in the Wimbledon main draw in 2019.
For updates follow @RazorbackMTEN on Twitter.