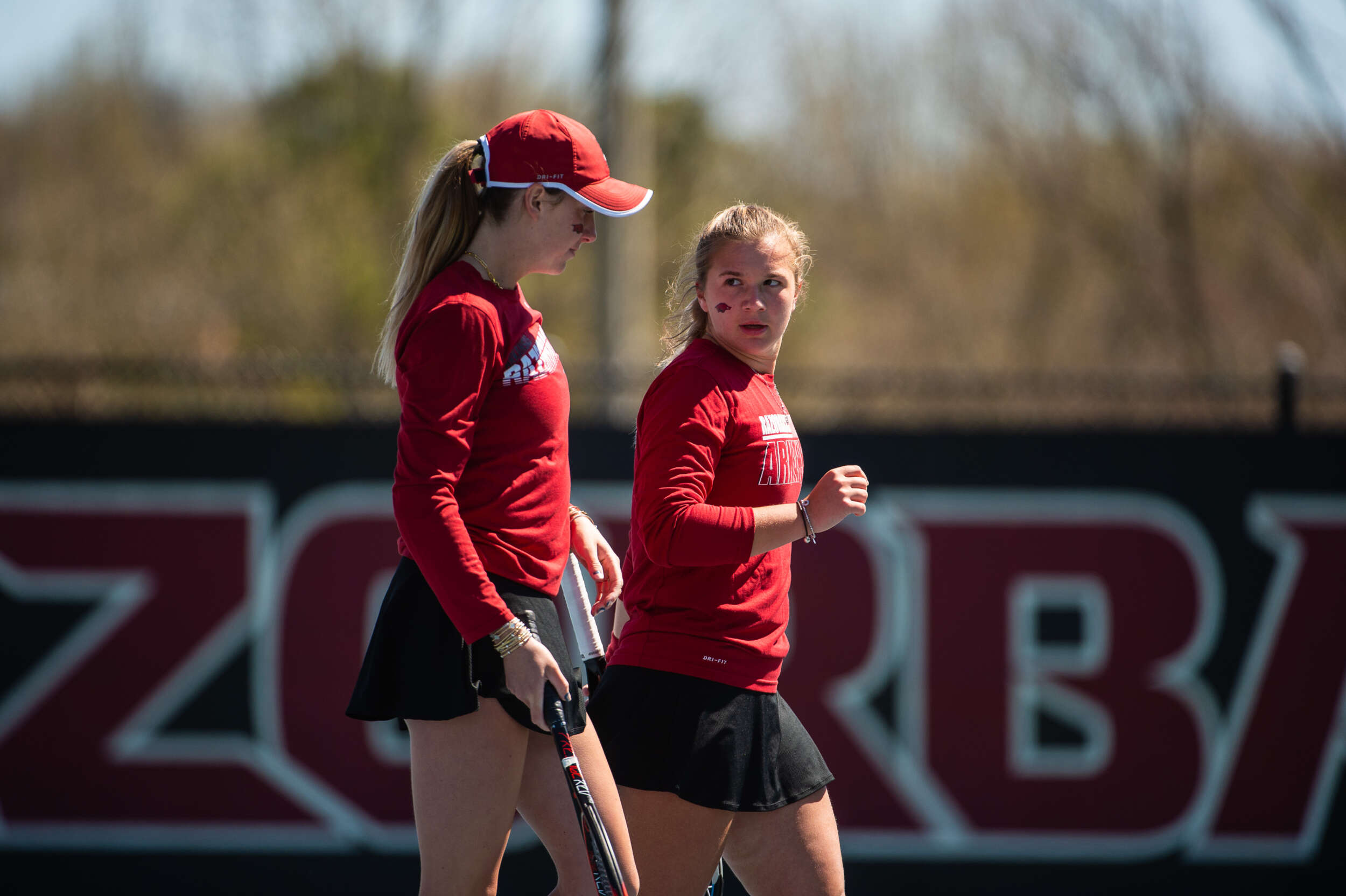 Rice and Cross Advance in ITA National Fall Championships
SAN DIEGO – The University of Arkansas women's tennis doubles tandem of Tatum Rice and Morgan Cross advanced to the round of 16 in the ITA National Fall Championships on Thursday.
Graduate student Tatum Rice and sophomore Morgan Cross faced Stanford's Madurawe/Yepifanova in the opening round of 32. The duo took the first set in a 6-3 decision, battling in the second set tiebreaker to come out on top, 7-6 (3).
The Razorback pairing continues play on Friday, taking on the No. 57 ranked Sasnouskaya/Starodubtseva of Old Dominion. For more information, including live scoring, live streaming and draws/results, visit the tournament homepage.
For the latest information on all things Arkansas Women's Tennis, follow the Hogs on social media by liking us on Facebook (Arkansas Razorback Women's Tennis) and following us on Twitter and Instagram (@RazorbackWTEN).