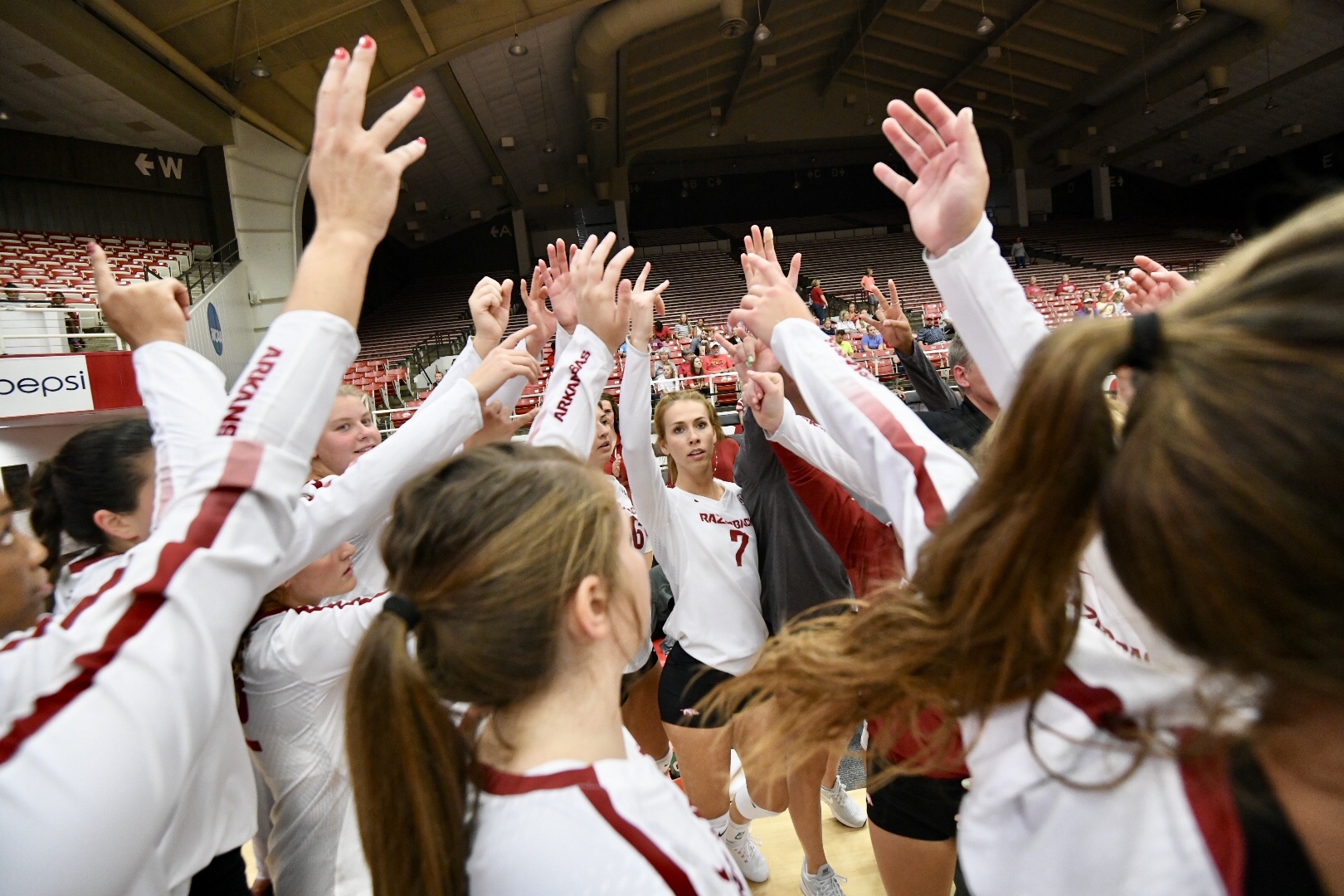 Ryan, Valle Have Career Day in 3-1 Loss to Missouri
FAYETTEVILLE, Ark.- The Arkansas volleyball team dropped its first home SEC match in a 3-1 decision Sunday afternoon. Two Razorbacks had milestone matches, with Okiana Valle recording a career 1,500 digs and freshman Gracie Ryan earning her first career start and double-double.
The Hogs will return to the court next weekend with a pair of road matches at Kentucky and Tennessee. Sunday's match at Tennessee will be streamed live on the SEC Network+ which is available through the WatchESPN app.
FINAL
Missouri 3, Arkansas 1 | Box Score
Attendance: 771 | Time: 1:58
Barnhill Arena
#RazorStats
• Stat leaders vs. Missouri
o Kills: Hailey Dirrigl – 17
o Digs: Okiana Valle – 22
o Blocks: Elizabeth Pamphile, Kelly O'Brien – 3.0
After dropping the first two sets, despite an early lead in the second, the Razorbacks dominated the third set with a 25-14 win. Arkansas had a .375 hitting percentage compared to Missouri's .188, led by Ryan and Dirrigl's .800 hitting percentage.
The Razorbacks maintained a close score in the fourth set, trailing by no more than six points until the Tigers pulled ahead and closed out the match.
Dirrigl's 17 kills put her at 451 career kills, 216 away from ranking No. 25 in program history with 667. Ryan's 28 assists and 13 digs gave her the lone double-double of the match, while Valle's 22 digs gave her 1,508 career digs. The senior libero is now just 151 digs away from rankings No. 2 in program history.
For more information about Arkansas volleyball, follow @RazorbackVB on Facebook, Instagram and Twitter.