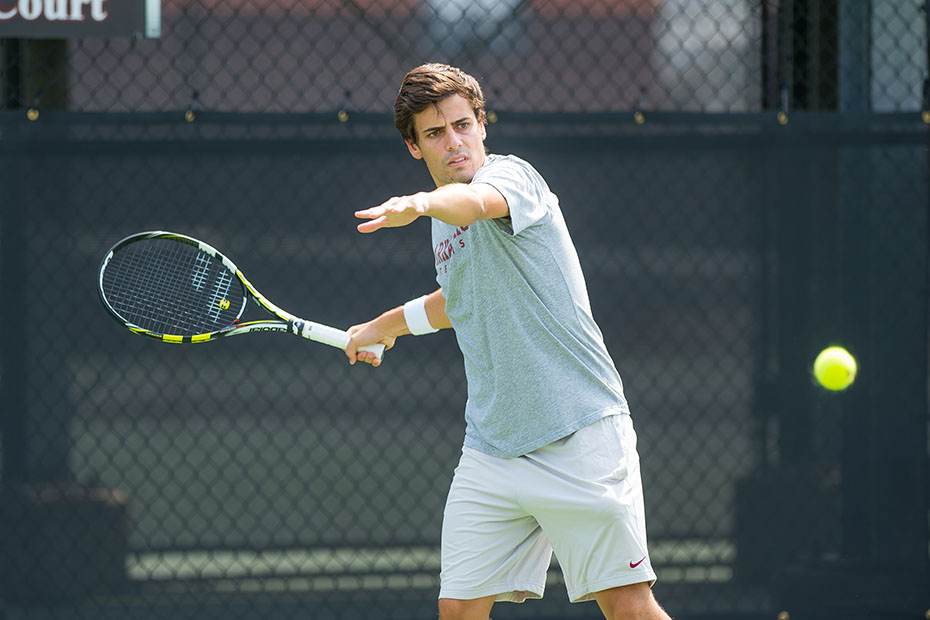 Salazar Wins Finals of SEC Tournament
AUBURN, Ala.- The last day of the Southeastern Conference tournament held at Auburn University, junior transfer, Jose Salazar wins the finals of the back draw competition.
Transferring from Oklahoma to Arkansas this fall, Salazar has done an incredible job transitioning into his role as a Razorbacks. He went 11-5 in singles, with a 9-4 mark in dual play last season.
In the "A" singles consolations, Salazar won three matches to get to the final round. Salazar beat Sam Edwards from Alabama in the first round, 6-0, 6-2. He then beat Tennessee's Preston Touliatos to advance to the semifinals. Salazar had to beat Gabriel Freidrich of South Carolina to compete in the finals. He lost in the first set 3-6, but rallied back and beat his opponent 6-3, 7-5.
The finals of the back draw competition, Salazar defeated Niclas Braun of Mississippi State. After falling in the first set, 3-6, Salazar came back and beat Braun 6-2, 6-1.
UP NEXT:
The Razorbacks will travel to Ft. Myers, Florida Oct.30-Nov.1 for the FGCU Invitational.