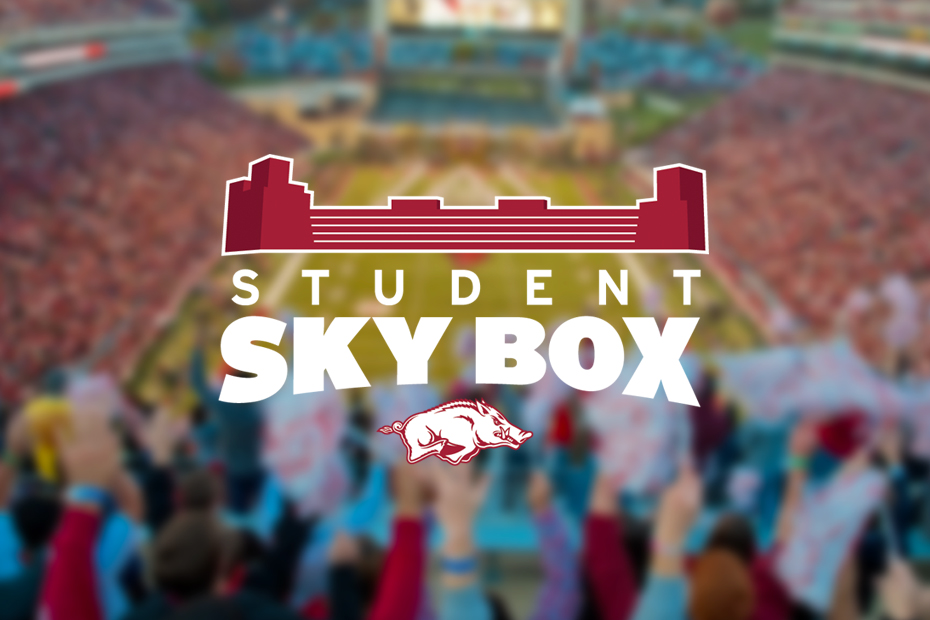 Student Skyboxes On Sale Now
FAYETTEVILLE, Ark. — The University of Arkansas Athletics Department begins its second season offering Student Skyboxes on the upper South End Zone area at the Donald W. Reynolds Razorback Stadium.
Student groups will again be able to reserve one of four available Student Skyboxes. Each skybox will include a reserved area with a tent, carpeted flooring, lounge furniture, two big screen TVs and a full sports-oriented cable package. In addition, a section of bench seating will be reserved exclusively for Skybox holders.
Each skybox will accommodate up to 150 students. The Student Skyboxes will only be available for rental by officially registered University of Arkansas student organizations. Multiple student organizations may team up to purchase skyboxes.
Don't miss out on the best home schedule ever inside Donald W. Reynolds Razorback Stadium this season, including Louisiana Tech (Sept. 3), Texas State (Sept. 17), Alabama (Oct. 8), Ole Miss (Oct. 15), Florida (Nov. 5) and LSU (Nov. 12).
Skyboxes are limited and reservations will fill up quickly. Click HERE to reserve a skybox for your student organization.
Contact the Razorback Athletics Marketing Office at 479-575-6055 for more information.