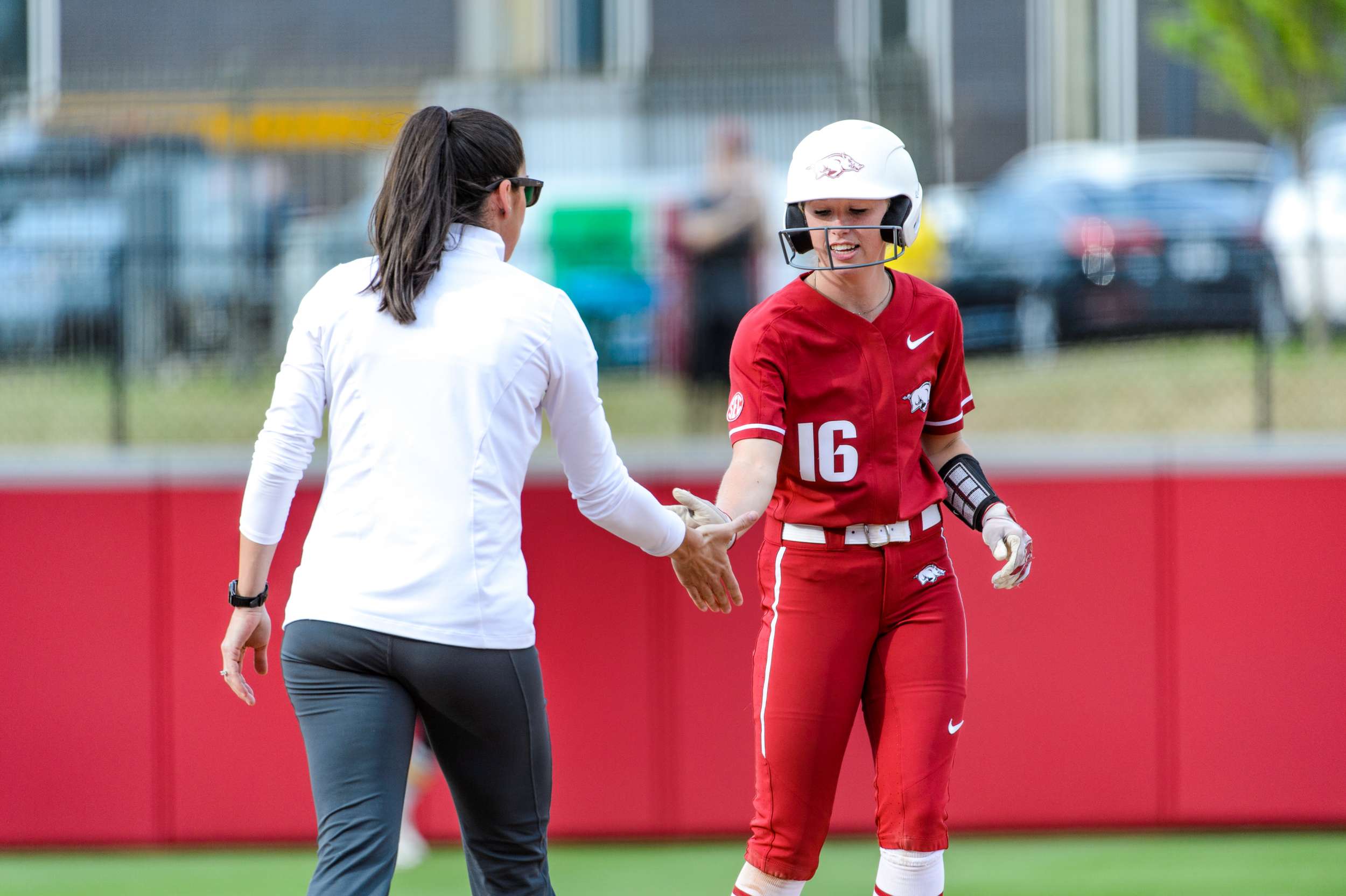 Ten Razorbacks Recognized as Easton/NFCA All-America Scholar-Athletes
LOUISVILLE, Ky – Over 8,000 student-athletes (8,161), a first in NFCA history, were named 2019 Easton/NFCA All-America Scholar-Athletes, the Association announced on Wednesday afternoon.
The University of Arkansas softball team saw ten named to the list and was recognized as one of the top 140 division I schools in the country with a cumulative 3.247 GPA for the 2018-19 school year.
2018-19 is the second consecutive year that the Hogs have earned the academic team honor. Since her arrival in Fayetteville, head softball coach Courtney Deifel has coached 52 All-America Scholar-Athletes.
2019 Easton/NFCA All-America Scholar-Athletes
Sydney Benz
Braxton Burnside
Keely Edwards
Lauren Graves
Taylor Greene
Carley Haizlip
Maggie Hicks
Sydney Parr
Sam Torres
Katie Warrick
It's not the first academic recognition for the program this season, as seven were named to the SEC First-Year Academic Honor Roll and nine others were named to the SEC Spring Academic Honor Roll earlier this year.
The rankings and honors recognize the academic prowess of softball teams across the Association's membership categories. NCAA Division III led the way with 1,928 student-athletes earning a 3.5 grade-point average or higher for 2018-19. NCAA Division I and Division II followed with 1,769 and 1,306 honorees. High School weighted and High School unweighted earned 1,225 and 793 distinctions. NAIA and two-year programs each amassed 570 recipients.