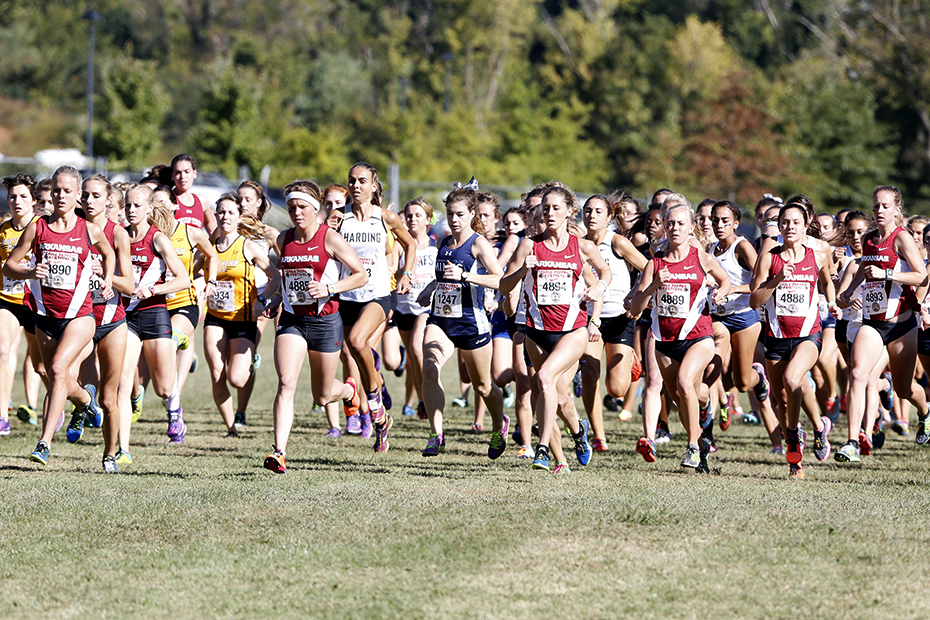 Third-Consecutive Title Gets Razorbacks into Top Three
FAYETTEVILLE, Ark. – The Arkansas women's cross country team moved up one position from No. 4 to No. 3 in the USTFCCCA Coaches' Poll following their dominant victory at the 2015 SEC Cross Country Championships.
Nationally ranked at No. 10 during the preseason, much wasn't expected from a depleted Arkansas team only returning one member of their top five from the group that finished fifth at the 2014 NCAA Cross Country Championships.
Head coach Lance Harter, while realistic in his expectations for his young team, knew what his runners were capable of. Harter focused on the development of his new recruits through the majority of the regular season, allowing them to get acclimated to the higher level of competition expected in Division I cross country. Although sidelined in preparation for later competitions, veteran runner Dominique Scott was there for her teammates, encouraging and guiding them during every meet to make sure their confidence and spirits were high in preparation for a tough championship season.
Scott led the Razorbacks to their 16th SEC title on Friday Oct. 30, becoming the first runner in history to collect three-consecutive individual and team titles. Fellow senior, Kaitlin Flattmann also led by example, running one of the best races of her career to finish second for Arkansas and sixth overall.
Arkansas will be back on Texas A&M's campus next week for the NCAA South Central Region Championships on Friday, Nov. 13 with a start time of 10:00 a.m.
For more information on Arkansas track and field including in-meet updates, follow @RazorbackTF on Twitter.