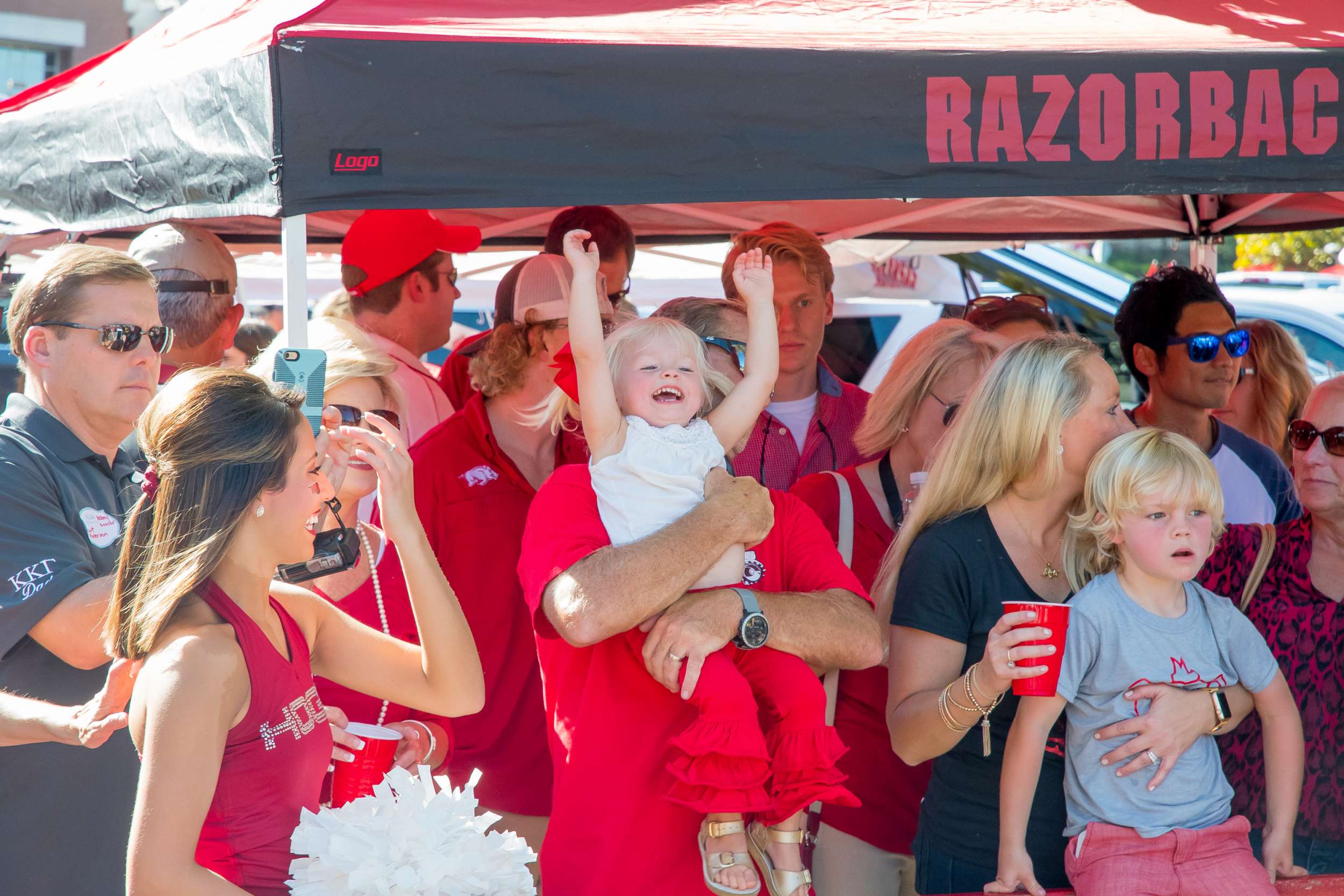 Tiny Tusks & Baby Backs
We've made it easier for Razorback fans of the future to attend games.
To better accommodate young families attending Razorback football games, multiple additions have been made at Donald W. Reynolds Razorback Stadium. Two new nursing stations have been created to allow mothers a private place to nurse during gameday in both the northeast and southeast corners of the stadium. Additionally, baby changing stations are now available in all restrooms.
Parents now have the opportunity to access stroller corrals near the entrance to Gate 1 and between Gates 15 & 16 on the exterior of stadium. As a reminder, strollers are not allowed inside the stadium, however the stroller corrals provide places for families to leave strollers during the game to make traveling to and from the game more convenient. Fans should note that if they plan on riding gameday shuttles, only single strollers that can be folded and stowed will be permitted on the shuttles. Double strollers or strollers that do not fold will not be permitted on gameday shuttles.
Razorback Athletics strives to provide fans of all ages with an enjoyable experience at all athletics events, while providing a friendly and safe environment. For a complete fan guide with valuable gameday information, click here.