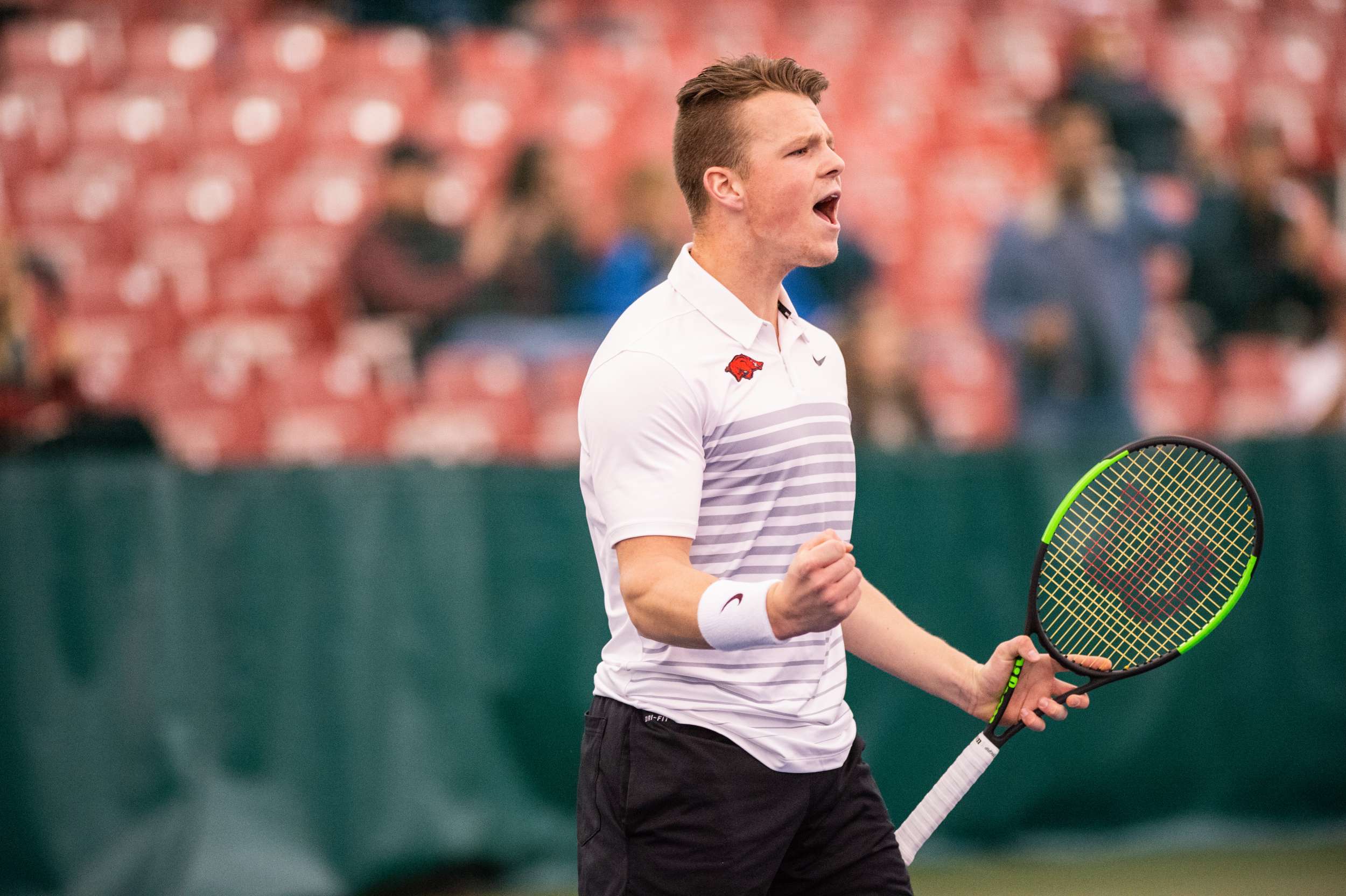 Verboven advances to 'final' round of the Legacy National Bank NWA Tennis Series
FAYETTEVILLE, Ark. – Arkansas Men's Tennis sent Maxim Verboven to the third day of play in the qualifying round at the Legacy National Bank NWA Tennis Series on Monday at the Billingsley Center. The tournament is part of the ITF World Tennis Tour.
Verboven's opponent, Alexandre Rotsaert, was forced to retire as the Razorback picked up a 6-4 win. The Overpelt, Belgium native advanced to the second round on Sunday with a straight-set win over Przemyslaw Zielinski, 6-2, 6-2.
Josh Bortnick, the other Razorback in competition on Monday, fell to Kiranpal Pannu of New Zealand in two sets.
Verboven will face Ivailo Keremedchiev in the 'final' round on court one at 9:30 a.m. CT tomorrow.
Second round scores (Monday)
Maxim Verboven def. Alexandrew Rotsaert (6-4 Ret.)
Kiranpal Pannu def. Josh Bortnick (6-2, 6-2)
First round scores (Sunday)
Maxim Verboven def. Przemyslaw Zielinski (6-2, 6-2)
Josh Bortnick def. Shayan Najam (6-2, 6-1)
Ivailo Keremedchiev def. Jose Dominguez Alonso (7-5, 2-6 [10-4])
Juan Jose Mateus Rubiano def. Corey Clarke (6-4, 6-0)
Diego Nava def. Hunter Harrison (6-2, 6-2)