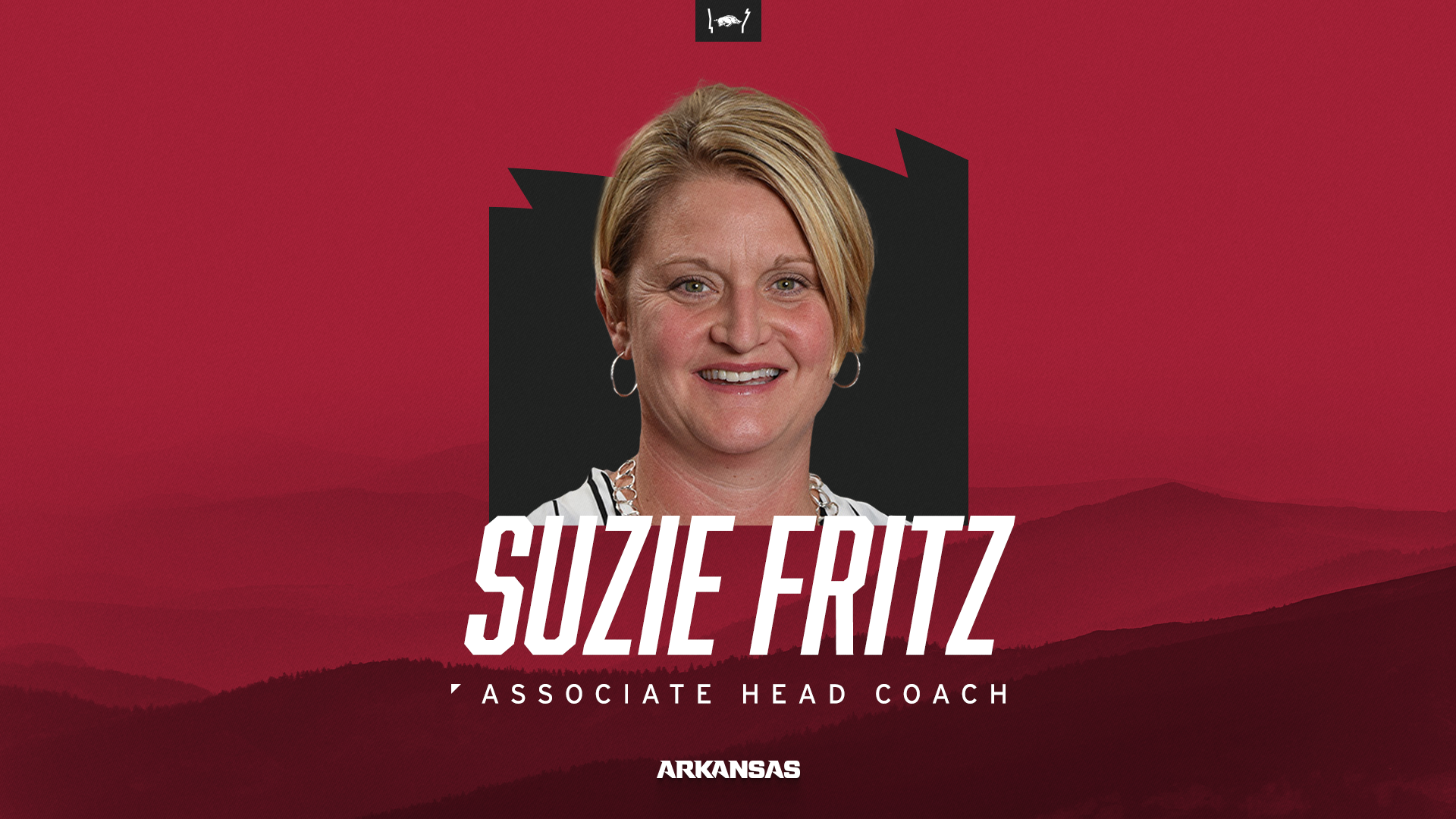 Watson Adds Suzie Fritz as Volleyball Associate Head Coach
The Arkansas volleyball program has bolstered its coaching staff with the addition of a storied NCAA veteran in Suzie Fritz as associate head coach, Jason Watson announced Monday.
Fritz brings nearly 30 years of experience, including 25 at Kansas State, where she was most recently head coach of the Wildcats.
The addition aids in Arkansas' upward trajectory as a program, as the Hogs are coming off their first NCAA Tournament berth in nine years. During her tenure at K-State, Fritz coached the team to 17 NCAA tournament appearances, 13 of them as head coach.
"Suzie has proven time and again, to get the best out of the student-athletes in her care. She has developed their talents not only in the gym but in the classroom. Her resume speaks for itself," Watson said. "With a genuine humility, she is going to positively impact the experience of all our athletes, and as a staff, we will continue to develop wonderful players and people."
Once taking the helm, the Wildcats went 393-263 under Fritz with 18 seasons over a .500 winning percentage. K-State was nationally ranked in 12 of her 25 seasons, both as an assistant and head coach.
Fritz led her players to 16 All-America honors, 26 All-Region selections, and 56 All-Big 12 selections dating back to 2001. She also coached three AVCA Midwest Freshman of the Year and two Big 12 Freshman of the Year recipients, all of which came in the past nine seasons.
In addition to her experience leading a program as whole, Fritz brings a wealth of positional expertise to Arkansas to continue to develop the team's depth.
"We are going to rely upon Suzie to further the work of our defensive systems. Her teams have always excelled in this area," Watson said. "She has a wonderful understanding of the game, but I'm especially eager for her to help us further our development as a defensive team."
Kansas State has finished in the top five of the Big 12 in blocks per set in four of the last eight seasons, and checked in at No. 2 in 2022 with 2.59.
Fritz also made an immeasurable impact on the Wildcats' off-court performance, with a conference record 153 athletes receiving Academic All-Big 12 honors since 2001, including a program high of 12 in 2018. The Wildcats also saw two Big 12 Scholar-Athlete of the Year honorees during Fritz's tenure, Mackenzie Morris in 2022 and Kersten Kober in 2015.
More Information
Visit ArkansasRazorbacks.com for the latest information on all things Arkansas Volleyball. You can also find the Razorbacks on social media by liking us on Facebook (Arkansas Razorback Volleyball) and following us on Twitter and Instagram (@RazorbackVB).