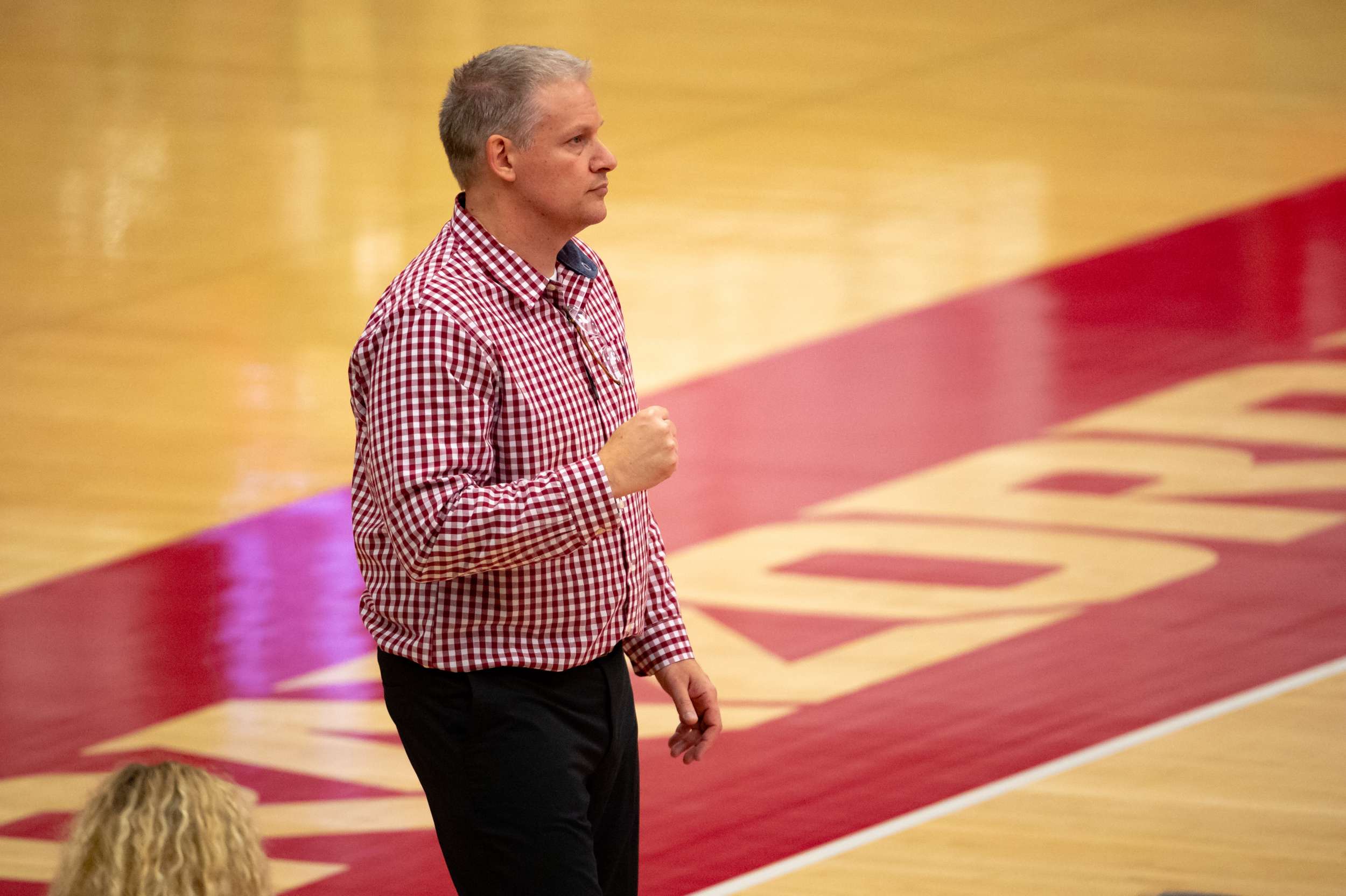 Watson Signs Four to 2020 Class
FAYETTEVILLE – Head Arkansas volleyball coach Jason Watson signed four new Hogs on National Signing Day on Wednesday, growing his 2020 squad by three outside-hitters and a setter. Watson welcomes signees from four different states that together have combined for five state titles, two regional titles, and a national championship.
"This is an impactful recruiting class," Watson said. "Each of the four signees have experienced tremendous success in either their high school or club teams. In some cases, they have had success in both. They are coming to Fayetteville to help us move this program in the right direction, they understand the challenge we face and embrace it. Their passion for the sport and competition will leave a lasting impression on our program."
Hailey Schneider | 5-9 | OH
Denton, Texas
Guyer High School
TAV 17 Blue
Schneider helped lead her club team (Texas Advantage Volleyball 17) to a national championship title in 2018 and is on track to take her team back to playoffs this fall. She says that winning the national championship was the most memorable moment of her volleyball career so far. As a sophomore, Schneider guided her team at Guyer High School to a 31-14 record.
From Coach Watson: "Hailey had a remarkable 2019 club season with TAV.  She won a National Championship within her club division.  Her work and commitment to improvement, are traits we want represented on our team.  I'm excited to get her to Fayetteville.  Excited she wants to help us be great.  Her drive and competitive nature will help bring out the best in our team."
Clara Parker | 5-10 | OH
Jonesboro, Arkansas
Jonesboro High School
Arkansas Juniors Storm (18) / Memphis Juniors (19)
Recorded 1,400+ career kills and 1,100 career digs at Jonesboro high school while leading her team to state titles in 2016 and 2018 and runner-up titles in 2017. Parker was also named 2018-19 Arkansas Gatorade Player of the Year when she racked up 413 kills with a .464 clip, 316 digs and 43 blocks. She was a four-year letterman in tennis as well.
Plans to major in international business at Arkansas and minor in global marketing… she also wants to attend law school once she graduates and work towards her MBA.
From Coach Watson: "Clara has proven, over the past two high school seasons, that a strong work ethic, mixed with a desire to improve are key ingredients to overcome many hurdles.  Back-to-back State Championships at Jonesboro reflect her determination.  The level of play in our gym is greatly enhanced by Clara's presence.  It's an exciting opportunity of us all."
Jordyn Gates | 5-10 | S
Grand Rapids, Michigan
Grand Rapids Christian
Far Out Volleyball Club
Selected as a 2019 Under Armour Third-Team All-American after leading her school to a state championship in 2018 and has recorded 3,309 assists so far in her career.
From Coach Watson: "The recruiting process starts at such a young age.  I feel like it's taken such a long time to get Jordyn to campus.  She is an athlete that not only enjoys the game but thrives within a competitive environment.  Competition drives her to be better.  I've been so impressed with this trait.  More excited that the wait is coming to an end and she will be with us this Fall."
Taylor Head | 5-10 | OH
Winter Garden, Florida
West Orange High School
Top Select
#85 on PrepVolleyball's Top 100 Senior Aces recording 1,285 kills, 1,010 digs and 200 aces in her career. Led her high school team to FHSAA State Championships in 2017 and 2019 and regional titles in 2016 and 2018. Selected as a 2019 Under Armour Honorable Mention All-American.
From PrepVolleyball: She has improved her passing and serving game tremendously this past club season and they already were good, the product of lots of time developing her ball control skills while playing sand volleyball….Improved eye work and block moves now make her an asset defending the slide at the net and she has a laser jump float that wreaks a lot of havoc on opponents. Head is a strong leader, she plays with a steady presence and calm that makes helps keep her teammates calm and believing. She may be humble and her game face is a smile but don't be fooled: she is fiercely competitive. The Razorbacks got themselves a good one.
From Coach Watson: "In order to get to this level, you need to love the game.  You need to be able to learn, grow and compete.  Taylor has a remarkable passion for the game.  She's always playing volleyball.  A six-rotation Outside, she has developed herself into a solid volleyball player.  Her skill set and personality are going to have a profound impact on our program."