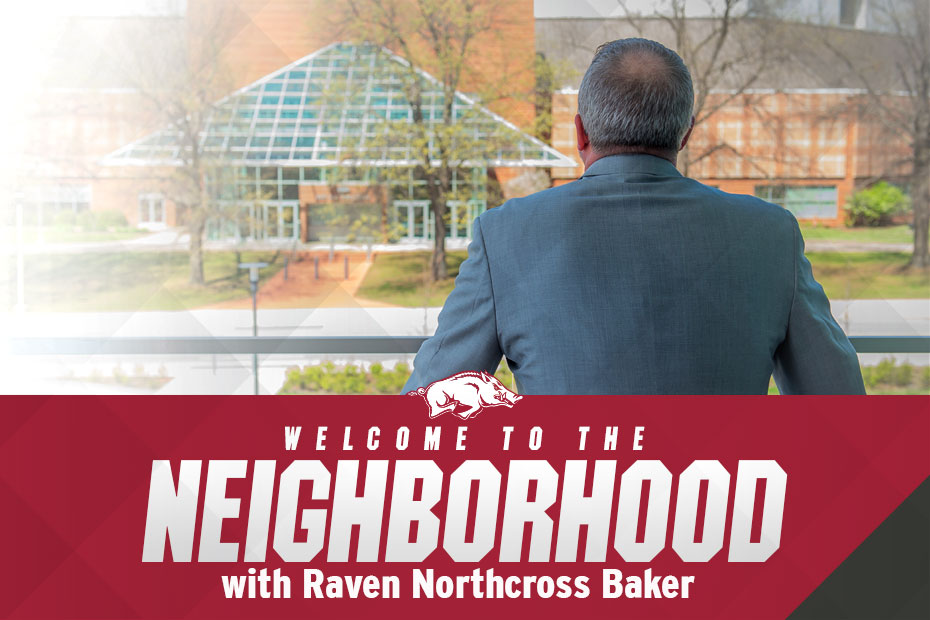 Welcome To The Neighborhood With Raven Northcross Baker
The 2017-18 Razorback women's basketball season is just around the corner and there is a lot of great things going on at Arkansas.
We have hired a new coaching staff and we welcome several new players to our roster as we move into this season. Who are these players? Where do they come from and what things do they like?
This is the second in a series of "Welcome To The Neighborhood" features as we introduce our newcomers and learn more about our returners.
Up next, newcomer Raven Northcross Baker.
• Who would you most like to play HORSE with and why?
I would like to play HORSE against Stephen Curry, because you have to compete against the best to be the best.
• When did you start playing basketball?
I started playing basketball when I was three years old.
• What is your major and what are your career plans after college?
My major is criminology and law and I plan to pursue my dreams as a professional basketball player after college.
• What is your favorite basketball drill?
I like all basketball drills!
• What are you most excited about in coming to Arkansas?
I'm excited about being able to play for my home state, and about having a chance to be a part of something special at Arkansas.
• What kind of teammate are you?
I am a hard-working, goofy and very energetic teammate.
• Do you have a pregame ritual that you do before games?
Before games I have to eat Skittles and listen to music.
• Is there a significance to your jersey number (why do you wear #1)?
I chose to wear #1 because my original number was taken already, and I felt that I couldn't go wrong with #1.
• What is something in your locker that would surprise people?
People would probably be surprised to find a lot of Baby Lotion bottles in my locker.
• What are some of your goals at Arkansas?
My goals at Arkansas include graduating and making it to the Big Dance.
• What is the first thing you would do if you were the head coach of a basketball team?
The first thing I would do if I were the head coach at Arkansas would be to build healthy relationships with all of my players and with the community.
• What are 1-2 things you would tell your younger self?
I would tell my younger self to stay focused and stay patient.
• What would you name the autobiography of your life and why?
"Life in the Fast Lane" because I had to grow up pretty quick.
• What was the last experience that made you a stronger person?
The passing of my father has made me stronger.
Parents Names: Denise Northcross and Anthony Baker
Siblings Names and Ages: Da'Quintes Parker, Anfrenee Baker and Jordan Baker
Birthday: Nov. 26
Favorites
What is your favorite food? | Chicken
What's the #1 most played song on your phone? | "To The Max" by D.J. Khaled featuring Drake
What is one of your favorite quotes? | "Nothing will work unless you do" -Maya Angelou
What is your favorite book? | "Why the Caged Birds Sing" by Maya Angelou
What is your favorite movie? | Major Payne
What is your favorite class/subject to study? | College Algebra