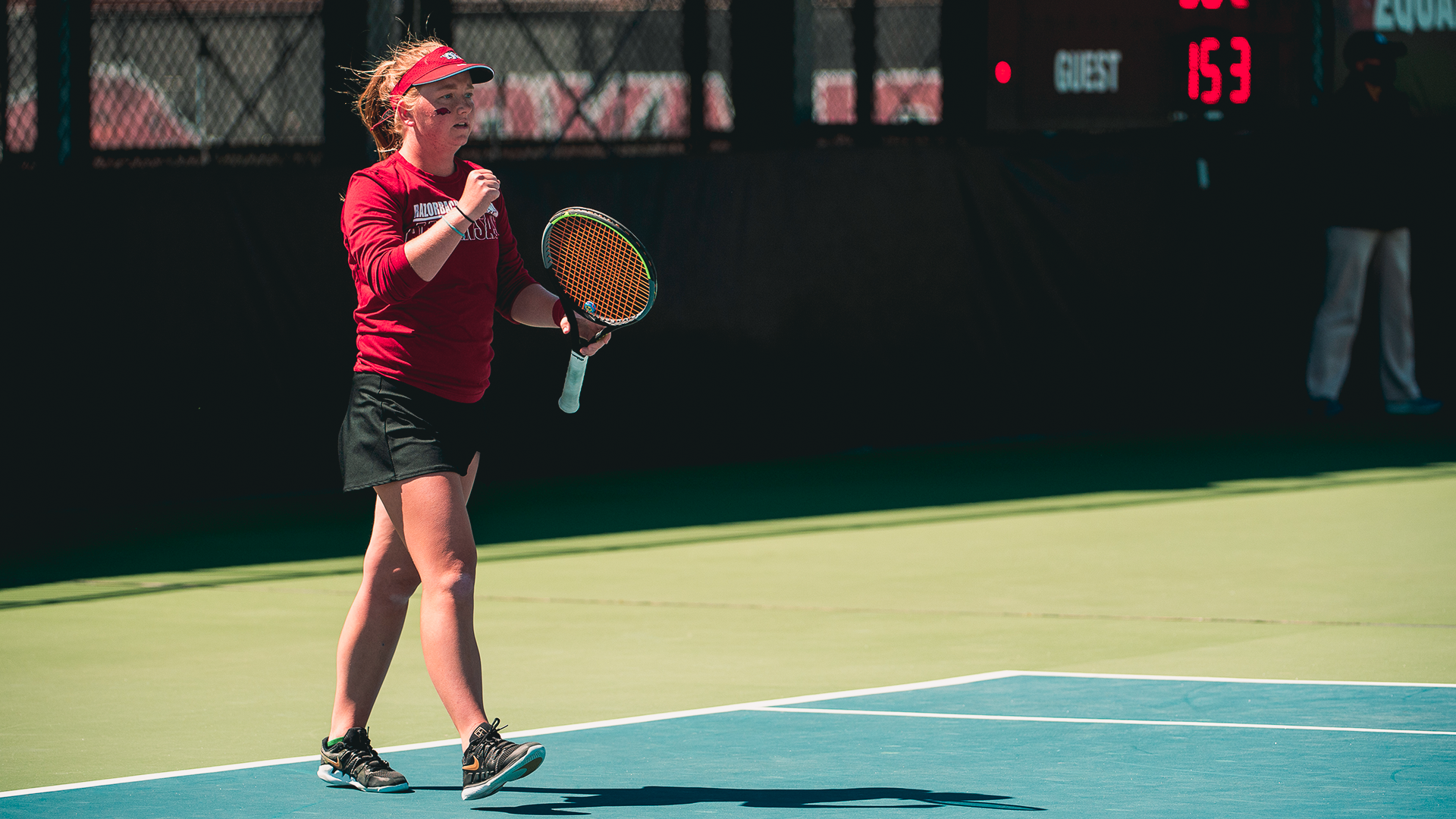 Women's Tennis Complete Day One At Texas A&M Fall Invitational
BRYAN-COLLEGE STATION, Texas – The University of Arkansas women's tennis team concluded the first day of the Texas A&M Fall Invitational with three wins.
The Razorbacks started the day with doubles competition against Baylor and LSU with some new doubles duos taking the courts. Graduate student Tatum Rice and freshman Grace O'Donnell partnered up for the first time for a 6-4 win over LSU's Bridges/Rabinowitz.
In singles competition, seven Razorbacks took the court competing against individuals from Texas A&M and LSU. Junior Kelly Keller had an impressive return to fall competition with a three-set win (4-6, 6-4, 6-1) over Maia Sung of Princeton. Sophomore Lenka Stara continues her dominant fall performance with straight set, 6-2, 6-2, win over Princeton's Grace Joyce.
Arkansas women's tennis returns to the court on Saturday for day two of the Texas A&M Fall Invitational. First serve is scheduled for 10 a.m. CT beginning with doubles competition followed by singles matches.
Live video and live stats can be found on the tournament website and will be available throughout the weekend.
For the latest information on all things Arkansas Women's Tennis, follow the Hogs on social media by liking us on Facebook (Arkansas Razorback Women's Tennis) and following us on Twitter and Instagram (@RazorbackWTEN).