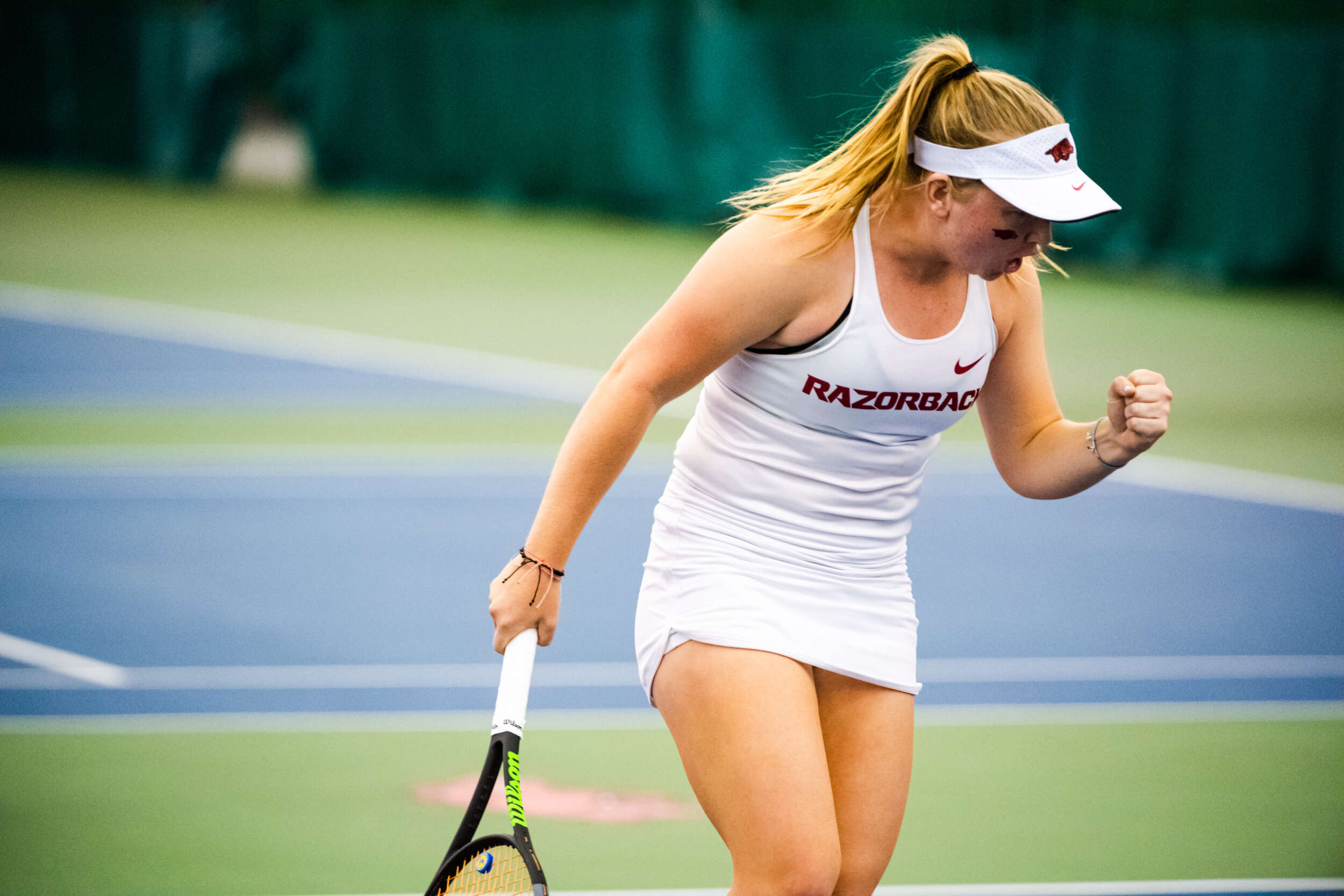 Women's Tennis Concludes Fall Season at Texas A&M Invitational
BRYAN-COLLEGE STATION, Texas – The University of Arkansas women's tennis team concluded action at the Texas A&M Invitational on Sunday with three singles wins at the George P. Mitchell Tennis Center.
"We are leaving College Station with a lot of good matches under our belt. The level of the competition here was high and every match was a fight," said Sanchez-Quintanar. "The girls had to put in that extra mile to finish a strong and challenging fall season for them. Now, it's time to get a little rest, work on some parts of their game and get mentally focused to finish school strong. These girls are a special group, and I'm looking forward to getting them ready for the spring season and seeing what this team is capable of."
The doubles action started out the day with the three Arkansas duos taking on competition from Texas A&M, Princeton and Baylor. Graduate student Tatum Rice and freshman Grace O'Donnell teamed up for their third match of the weekend, falling 3-6 to Baranano/Linana of Baylor. Laura Rijkers and Lenka Stara dropped a close match against Princeton's Rodilosso and Shvets, narrowly falling 4-6.
In singles play, the Razorbacks closed out the day with three wins over Texas A&M. Junior Kelly Keller recorded the first win for the Razorbacks with a dominating performance over her Aggie opponent, defeating Pielet in straight sets, 6-4, 6-2. Rookie Grace O'Donnell finished her weekend with two singles wins, taking the win in a three-set showdown (2-6, 7-6(7-5), 6-3) against Texas A&M's Katya Townsend. Lenka Stara improved to 7-3 in singles competition this fall season with a straight set victory, 7-5, 7-6 (8-6), over Jeanette Mireles of Texas A&M.
The Razorbacks begin the dual season on January 28 at the ITA National Indoor Kickoff in Charlottesville, Va., competing against Virginia, Stanford and James Madison.
For the latest information on all things Arkansas Women's Tennis, follow the Hogs on social media by liking us on Facebook (Arkansas Razorback Women's Tennis) and following us on Twitter and Instagram (@RazorbackWTEN).