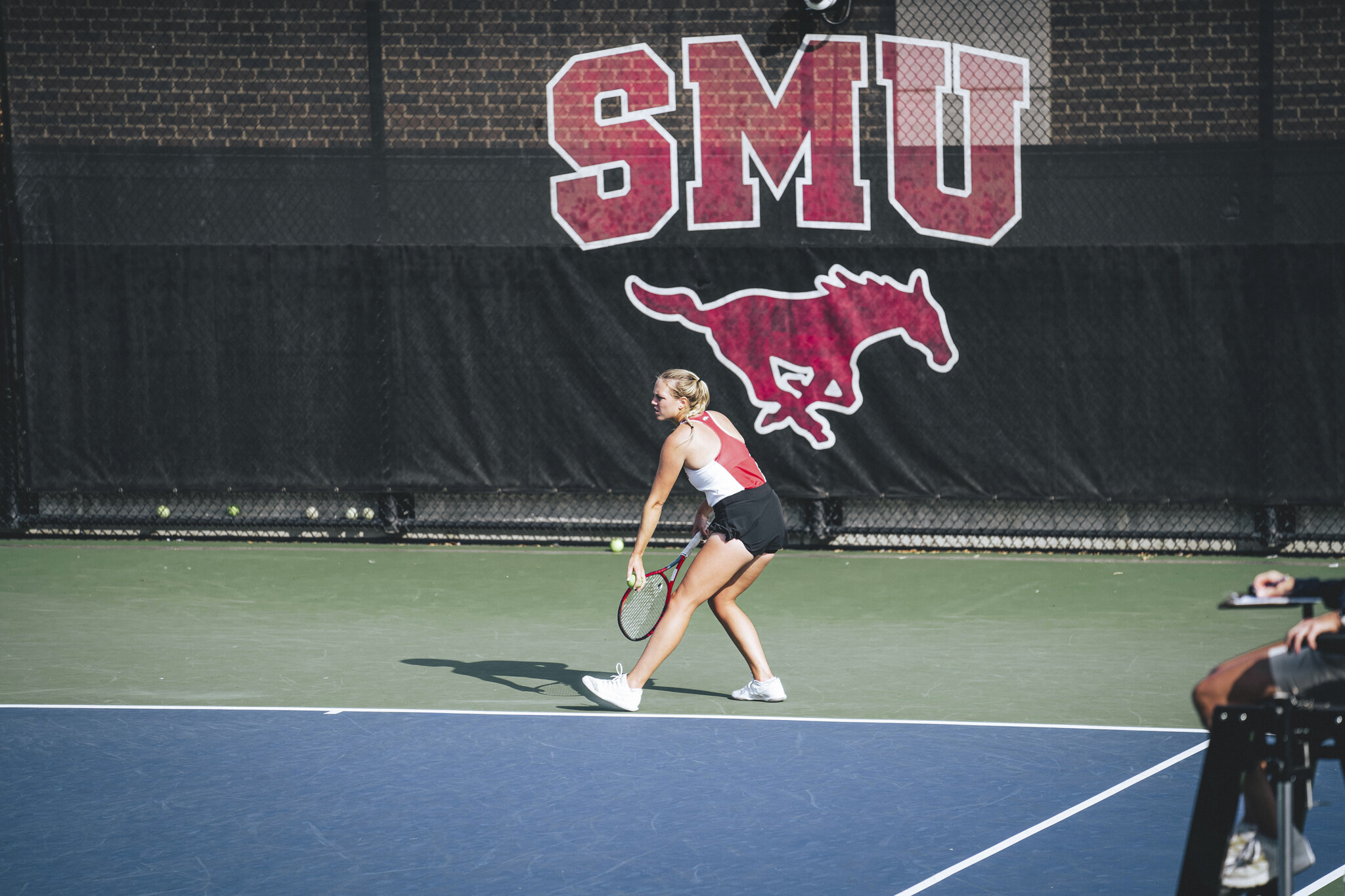 Women's Tennis Continues Play at SMU Fall Invite
DALLAS – The University of Arkansas women's tennis team completed the second day of the SMU Fall Invitational with doubles play against UTA and singles play against SMU on Saturday at the Styslinger/Altec Tennis Complex
The Razorbacks started out the day with a doubles win over UTA. The Arkansas duo of Stara/O'Donnell got the win over their Mavericks opponents while the other Razorback pair of Liu/McCarthy fell to the UTA doubles pair.
Arkansas finishes play in the SMU Fall Invitational tomorrow at 9 a.m. CT with doubles play against SMU followed by singles play against Wichita State.
Singles Results
Stara falls 6-4,7-5
Liu falls 6-1, 6-1
O'Donnell falls 7-5, 6-0
McCarthy falls 6-0, 6-1
Robbins falls 6-0, 6-0
For the latest information on all things Arkansas Women's Tennis, follow the Hogs on social media by liking us on Facebook (Arkansas Razorback Women's Tennis) and following us on Twitter and Instagram (@RazorbackWTEN).