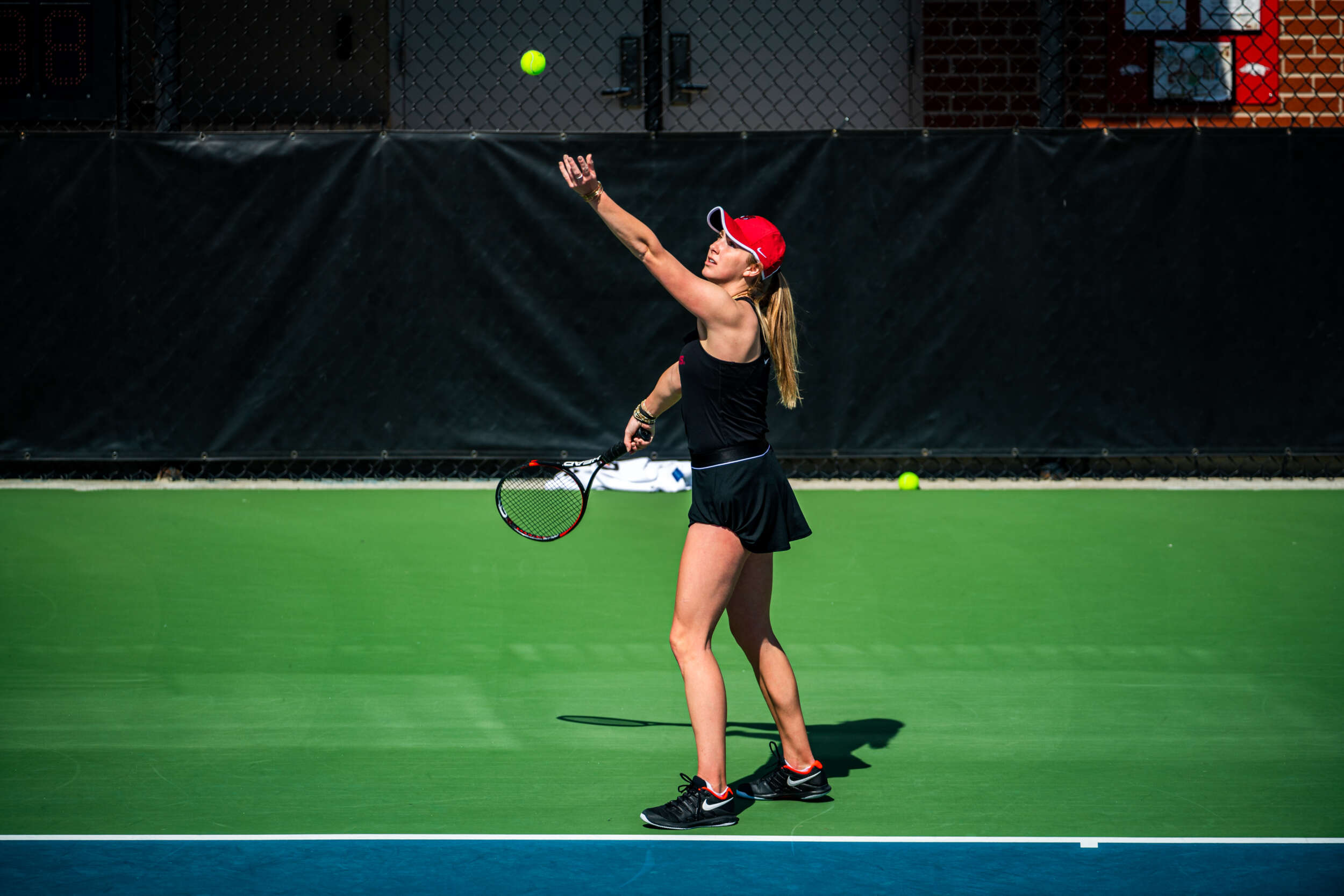 Women's Tennis Continues Play at Texas A&M Fall Invitational
BRYAN-COLLEGE STATION, Texas – The University of Arkansas women's tennis team continues play at the Texas A&M Invitational with two singles victories on Saturday at the George P. Mitchell Tennis Center.
Graduate student Tatum Rice and freshman Grace O'Donnell started the day off with doubles competition against Texas A&M's Renee McBryde and Mary Stoiana. The match was a tight contest, with the Aggies claiming a 7-5 victory in the tiebreaker. Kelly Keller and Presley Southerland teamed up for the second time this fall, taking on Ellie Pittman and Elise Robbins of Texas A&M, falling in a narrow 4-6 contest.
Rookie Grace O'Donnell recorded the first win of the day for the Razorbacks. O'Donnell notched her fifth collegiate victory, taking down her Aggie opponent 6-4, 6-4. Junior Presley Southerland held off Baylor's Brooke Thompson, claiming a 7-6, 7-5 win in the final match of the day.
The Razorbacks return to the court on Sunday for the final day of the Texas A&M Fall Invitational. First serve is scheduled for 9 a.m. CT with doubles play followed by singles competition.
Live video and live stats can be found on the tournament website and will be available throughout the weekend.
For the latest information on all things Arkansas Women's Tennis, follow the Hogs on social media by liking us on Facebook (Arkansas Razorback Women's Tennis) and following us on Twitter and Instagram (@RazorbackWTEN).