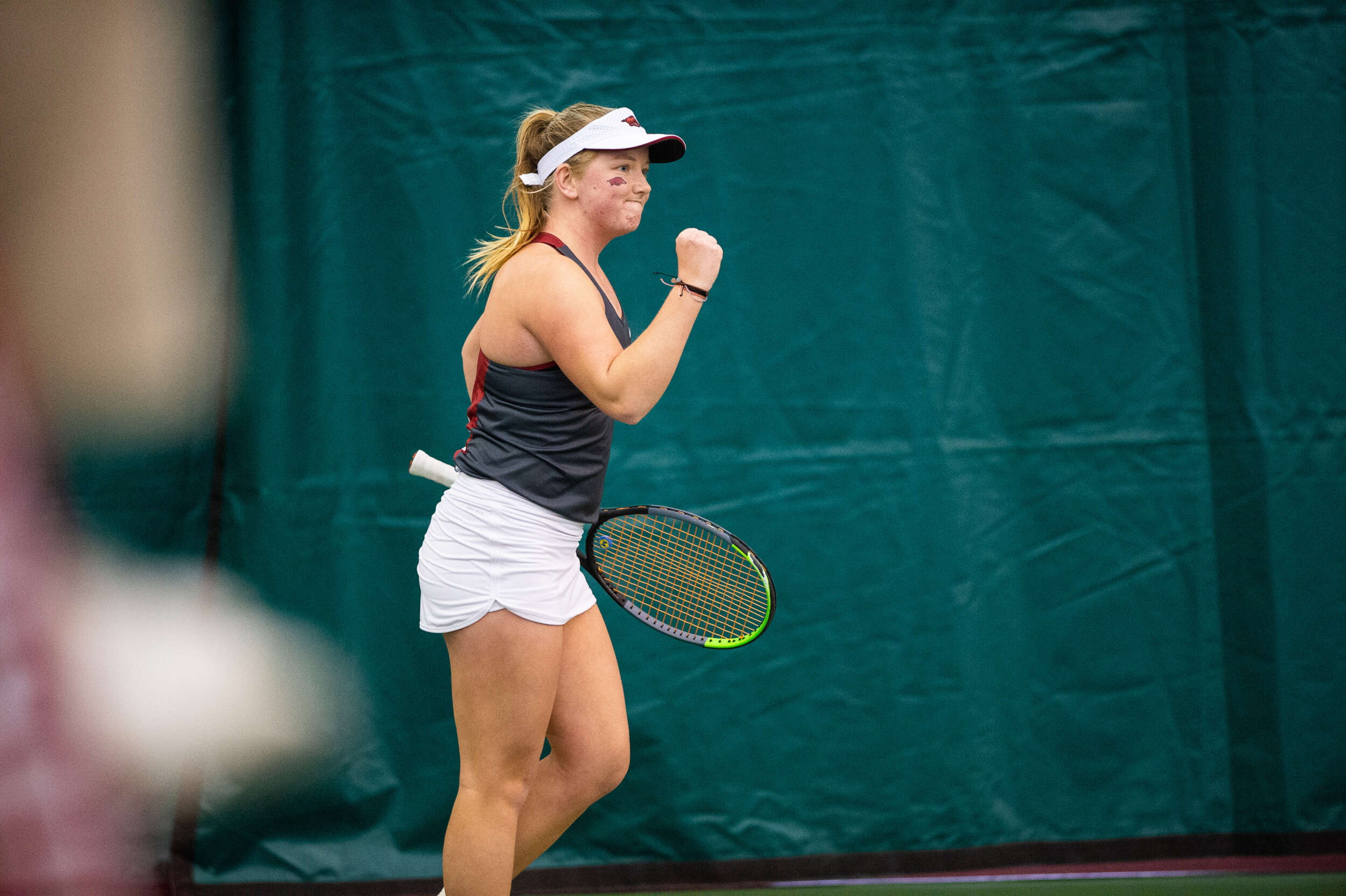 Women's Tennis Defeats James Madison, at ITA Kickoff Weekend
CHARLOTTESVILLE, Va. – The University of Arkansas women's tennis team (4-1) swept singles play to defeat James Madison (1-2), 4-1 in the final match of the ITA Kickoff Weekend hosted by Virginia.
In doubles, Tatum Rice and Morgan Cross put the Razorbacks at an early advantage with a dominant 6-1 win on court one over their Dukes opponents. James Madison claimed the win on court two and with all eyes turning to court three, Kelly Keller and Indianna Spink battled back from a 2-5 deficit but eventually fell 4-6 to give the Dukes the doubles point.
Arkansas quickly gained back the momentum, winning the first set on four courts. Graduate student Tatum Rice earned the first point for the Razorbacks on court one, swiftly taking down James Madison's Afanasyeva 6-2, 6-3 to even the match at 1-1. On court four, Lenka Stara gave Arkansas a 2-1 lead with a 7-6, 6-1 victory.
On court six, Laura Rijkers put the Razorbacks within the victory, with a straight-set 6-3, 6-2 win on court six over James Madison's Prudente. Sophomore Kelly Keller clinched the win for Arkansas with a 6-4, 6-4 win on court three.
The Razorbacks continue the dual season with a road trip on Friday, Feb. 4 at Kansas State and Sunday, Feb. 6 at Kansas.
For the latest information on all things Arkansas Women's Tennis, follow the Hogs on social media by liking us on Facebook (Arkansas Razorback Women's Tennis) and following us on Twitter and Instagram (@RazorbackWTEN).