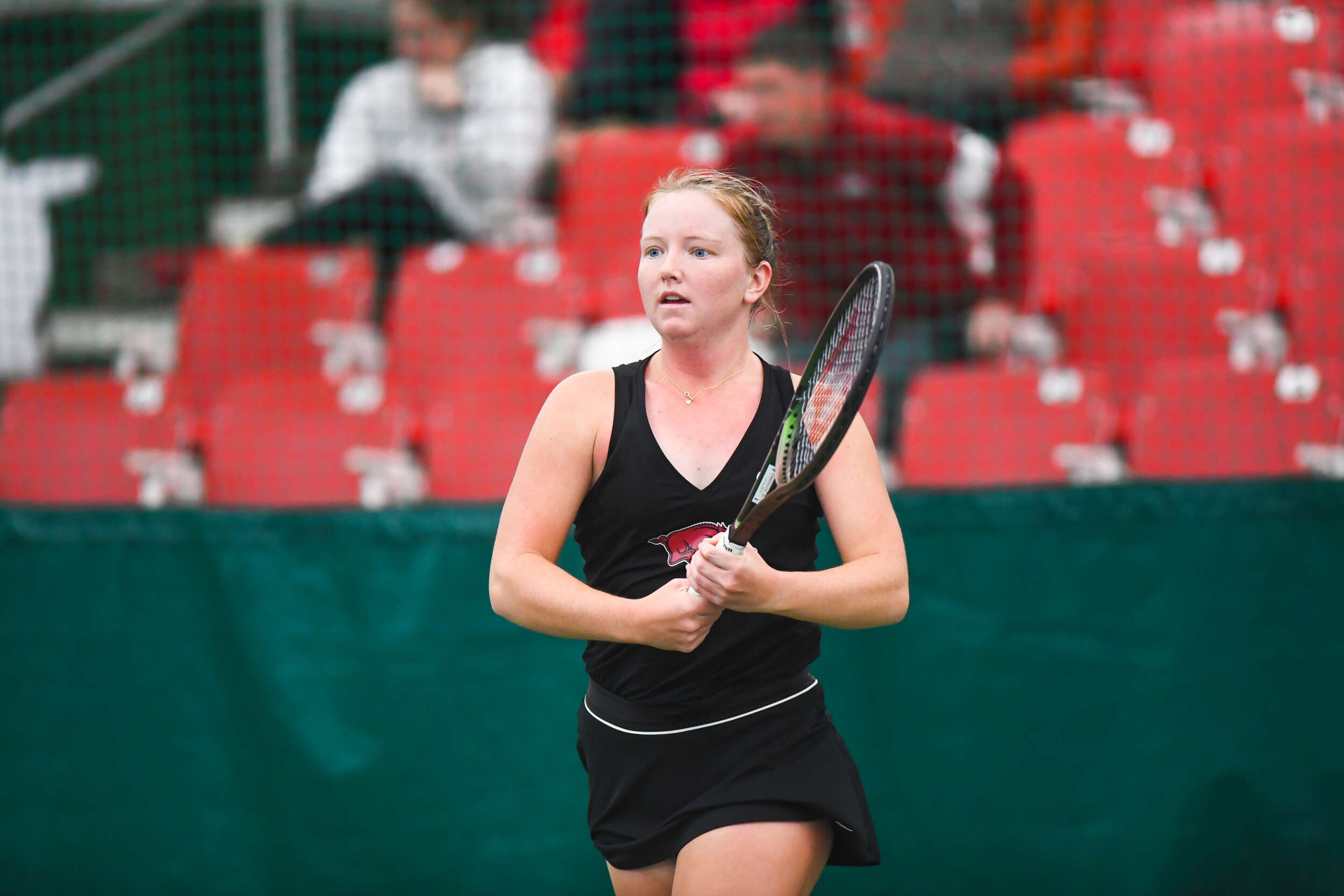 Women's Tennis Drop 5-2 Decision to No. 34 LSU
BATON ROUGE, La. – The Arkansas women's tennis team took two singles wins in a close 5-2 decision to No. 34 LSU on Sunday afternoon. The Razorbacks fall to 6-7 overall and 0-4 in Southeastern Conference play.
The Tigers got off to an early lead, claiming the doubles point with wins on courts two and three. The No. 73 tandem of Grace O'Donnell and Lenka Stara fell 6-3 on court two and LSU clinched the win with a 6-4 victory on court three over Arkansas' Gomez Alonso/Keller. On court one, No. 23 Morgan Cross and Spink were tied 5-5 with LSU's No. 66 Carrington/Komar before the point was won.
In singles, Arkansas struck first to even the score with junior Lenka Stara earning a 6-3, 6-4 victory over Nikita Vishwase on court five. The Tigers responded with two wins on courts four and two to go up two, but Kelly Keller delivered a 6-3, 7-6 (4) ranked win over No. 17 Kylie Collins to put the Hogs within one. The Tigers were able to clinch the point on court six, defeating Kacie Harvey 7-6 (6), 7-5.
The Razorbacks return home to Billingsley Tennis Center after eight-straight road matches, taking on Ole Miss on Friday, March 17 and Mississippi State on Sunday, March 19.
For the latest information on all things Arkansas Women's Tennis, follow the Hogs on social media by liking us on Facebook (Arkansas Razorback Women's Tennis) and following us on Twitter and Instagram (@RazorbackWTEN).