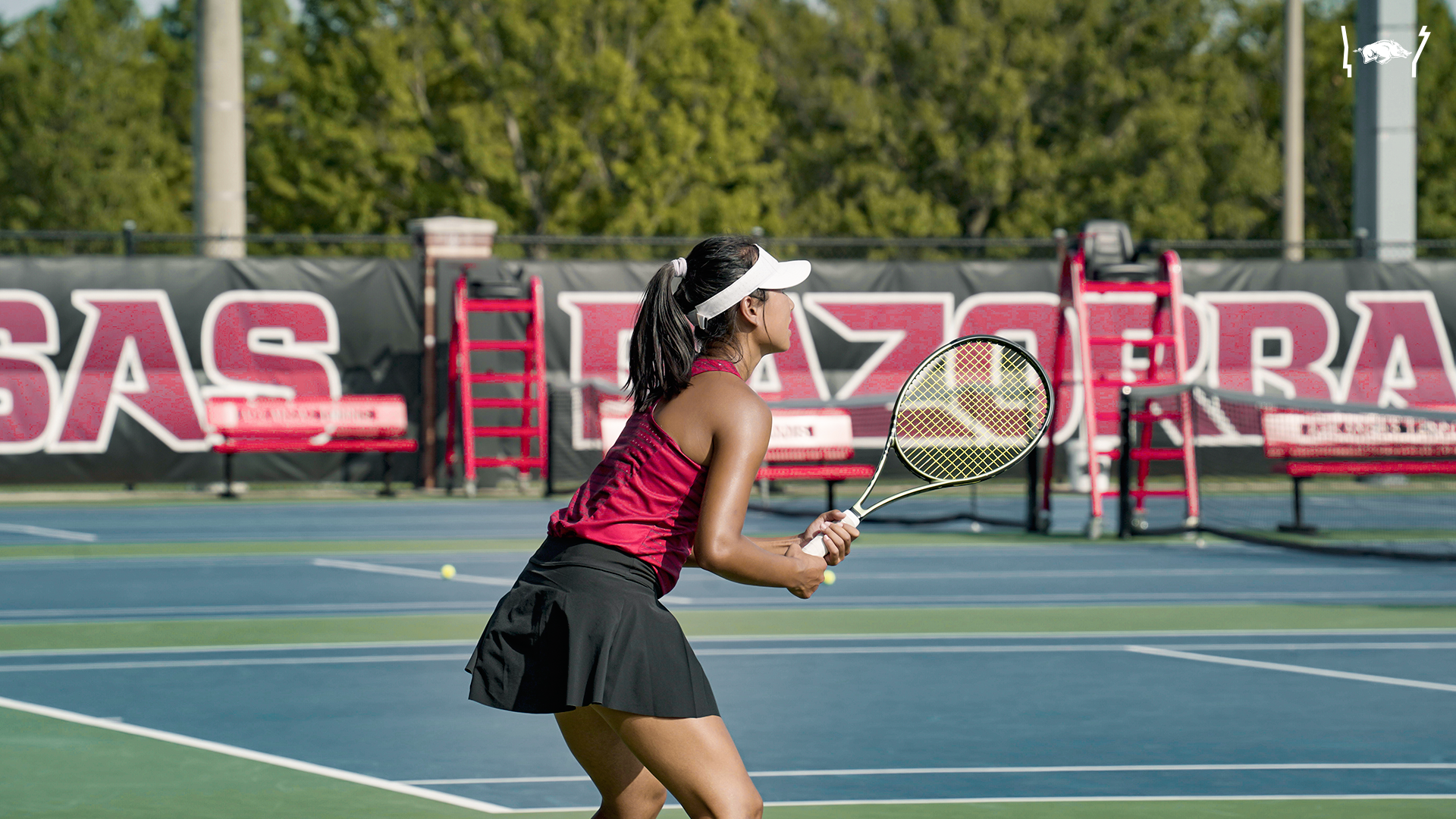 Women's Tennis Open Fall at ITF 15K Lubbock
LUBBOCK, Texas – In the first qualifying round of the ITF 15K Lubbock Pro Circuit, all three Razorbacks won their matches to advance to round two. Freshman Carolina Gomez-Alonso received an automatic bid to the main draw while, freshman Yuhan Liu, juniors Kelly Keller and Indianna Spink will need to win one more match to move into main draw action.
Junior Indianna Spink opened her fall season with a 6-2, 6-2 win over Dylan Cline to get one step closer to the main draw. Kelly Keller followed with a straight set 6-4, 6-2 victory over TCU's Yu Chin Tsai and freshman Yuhan Liu rounded out the Razorback wins with a 6-3, 6-1 over Anastasiia Khrustaleva over Weatherford College.
The tournament continues tomorrow with round two of qualifying and the start of the main draw. Draws and results can be found on the tournament homepage.
For the latest information on all things Arkansas Women's Tennis, follow the Hogs on social media by liking us on Facebook (Arkansas Razorback Women's Tennis) and following us on Twitter and Instagram (@RazorbackWTEN).