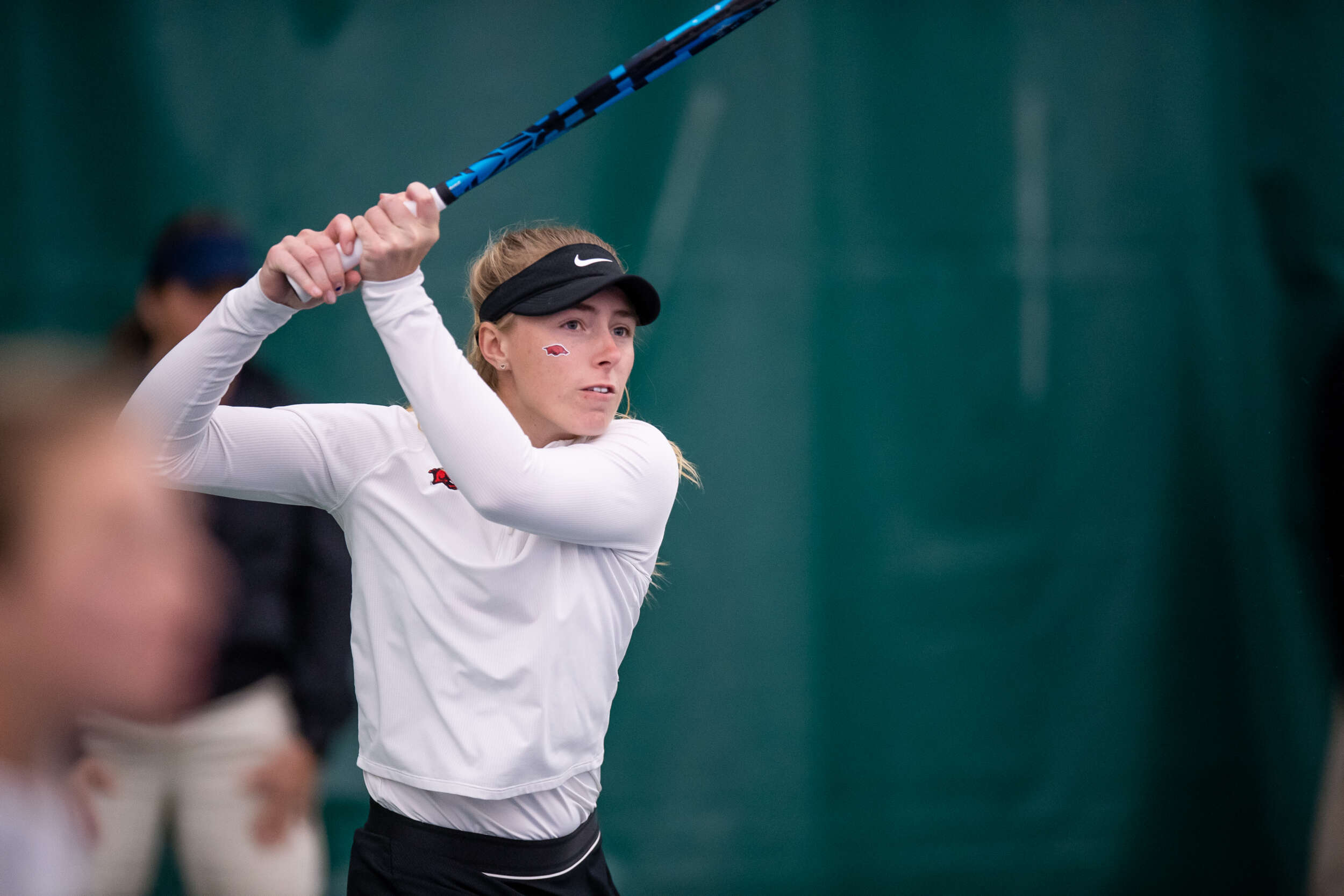 Women's Tennis Set to Host No. 28 Vanderbilt and No. 45 Kentucky
FAYETTEVILLE, Ark.  – The Arkansas women's tennis team (8-7, 2-4) continues Southeastern Conference play at home this weekend, hosting No. 28 Vanderbilt on Friday and No. 45 Kentucky on Sunday. Friday's match against the Commodores will be streamed on SEC Network + as part of Cracked Racquets whip-around coverage.
The Razorbacks earned their first two victories in league play over Ole Miss and Mississippi State last weekend after going 0-4 at the beginning of SEC play. Junior Lenka Stara clinched the win over Ole Miss and earned another singles victory for a 2-0 weekend in singles play. Stara has now won four-straight matches to improve to 7-4 this dual season. In doubles, No. 23 Indianna Spink and Morgan Cross have won their last seven matches, helping to secure the doubles point in the latest victories. The duo is 9-1 this dual season on court one.
No. 28 Vanderbilt is 2-4 in SEC play, coming off recent losses to No. 19 Florida and No. 26 South Carolina. In the latest ITA rankings, the Commodores have three singles players in the top 100 with No. 46 Celia Mohr leading the team with an 8-6 record at court one. In doubles, No. 58 Mohr and Marcella Cruz made their first appearance in the rankings after a win at South Carolina to move to 5-1 on court two.
The Wildcats are also 2-4 in conference play, with a huge 4-2 win over No. 19 Florida on the road. Kentucky has now won three straight, defeating Eastern Kentucky in a doubleheader on Tuesday. In singles play, No. 48 Florencia Urrutia holds a 10-4 dual record leading the Wildcats. Kentucky also has a ranked doubles duo in No. 63 Carlota Molina and Elizabeth Stevens who play at court one.
Live stats and stream for both matches will be available at the women's tennis schedule page.
For the latest information on all things Arkansas Women's Tennis, follow the Hogs on social media by liking us on Facebook (Arkansas Razorback Women's Tennis) and following us on Twitter and Instagram (@RazorbackWTEN).