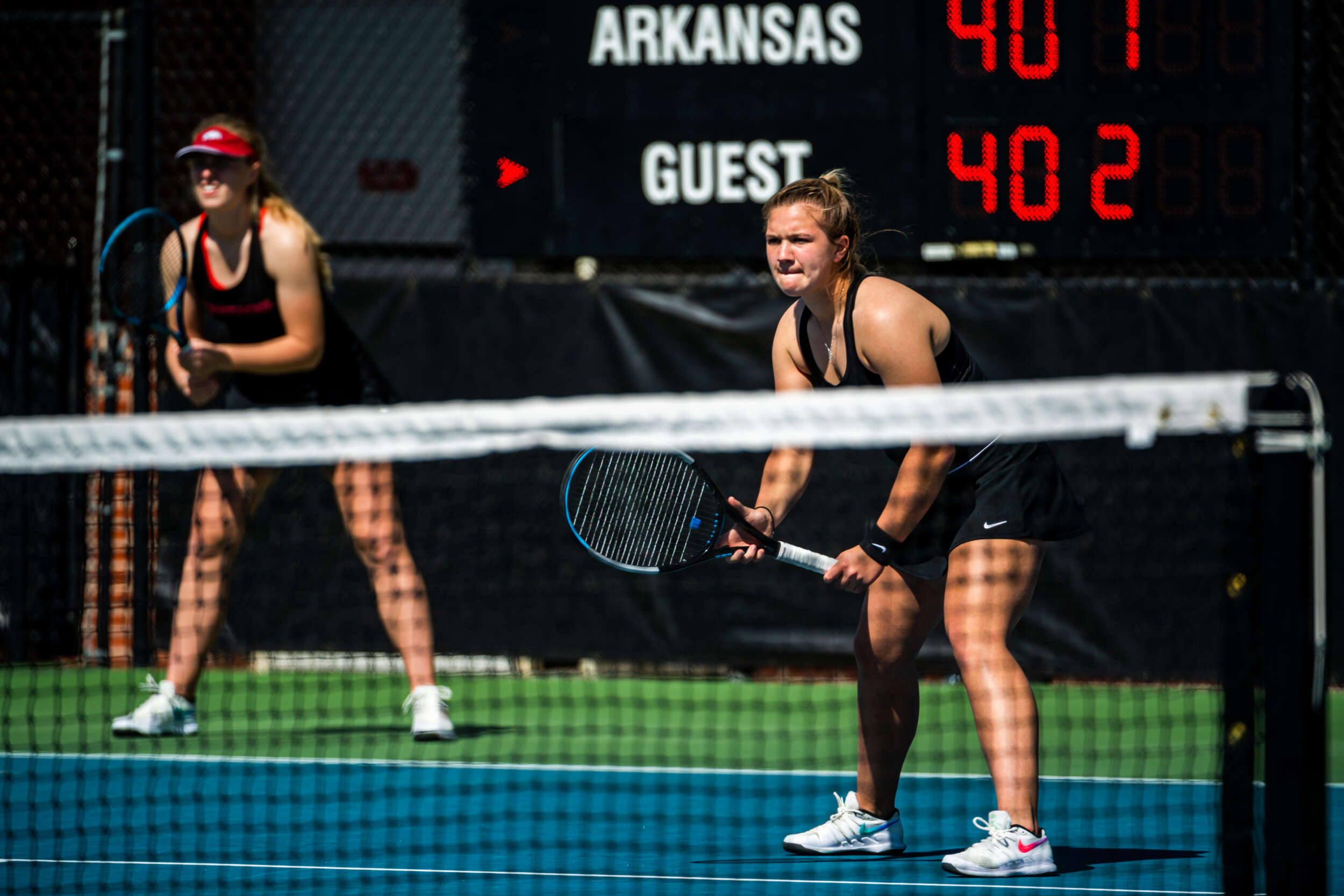 Women's Tennis Wrap Up Play At ITA Central Regionals
IOWA CITY, Iowa – The University of Arkansas women's tennis team concluded play at the ITA Central Regional Championships, ending their four-day run with sixteen total wins.
Arkansas doubles duo Morgan Cross and Tatum Rice began their day with a 8-4 quarterfinals performance over host Iowa's Gillas/Mannix to earn a place in the semifinals. The duo then faced Kadeleckova/Cabexas of Iowa State, falling 6-3, 6-2.
In singles competition, No. 26 Indianna Spink faced Kansas State's No. 116 Karine-Marion Job in the quarterfinals. Spink dominated in the first set, taking it 6-2. The second set was taken by Job (6-3) with a spot in the semifinals on the line going into the third set. Spink fell in the battle, 6-4, bringing her run in the tournament to an end.
The Razorbacks continue fall competition at the Texas A&M Fall Invitational on Nov. 12-14 in College Station, Texas.
Fans are encouraged to visit ArkansasRazorbacks.com for the latest information on all things Arkansas Women's Tennis. You can also find the Hogs on social media by liking us on Facebook (Arkansas Razorback Women's Tennis) and following us on Twitter and Instagram (@RazorbackWTEN).