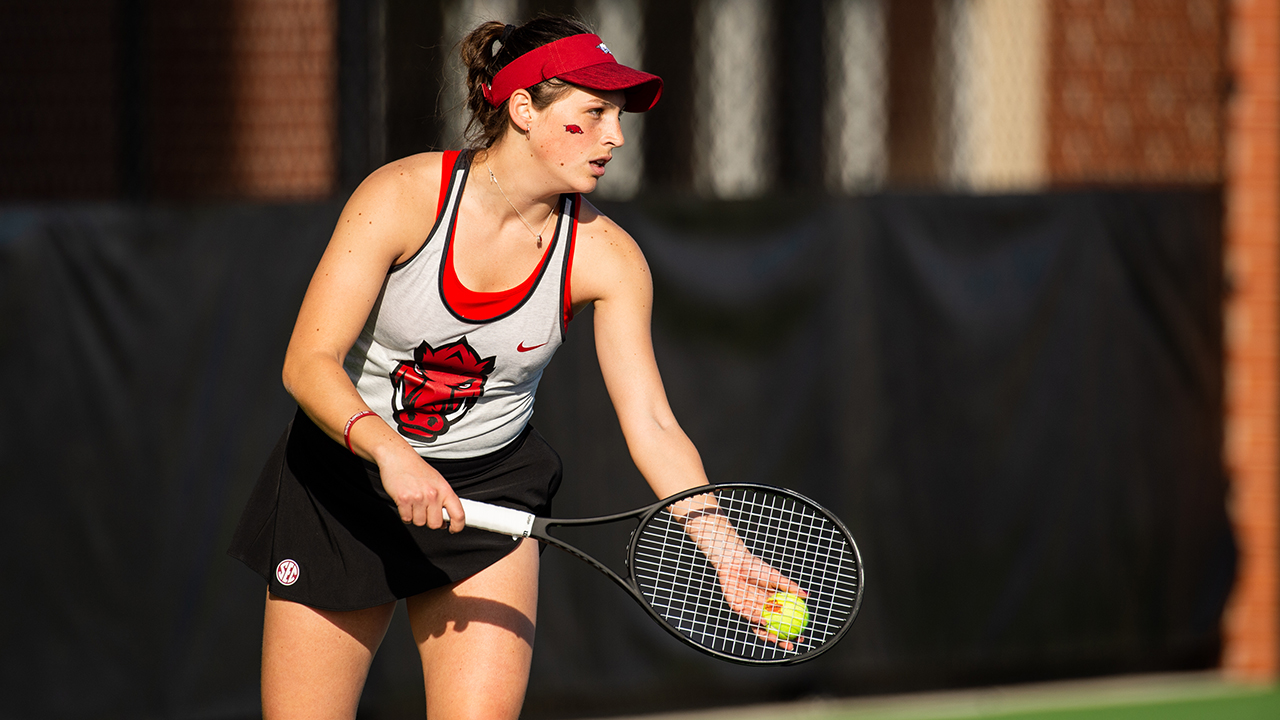 Zerulo Wins Kansas ITA Summer Circuit Title
Arkansas rising junior Martina Zerulo captured the title at the Kansas ITA Summer Circuit tournament on Monday.
Zerulo topped Kansas' Sonia Smagina on her home court to claim the title. Smagina took the opening set 6-2 but Zerulo rebounded with a 6-3 second-set winner to force a tiebreaker. With the title on the line, Zerulo made quick work of Smagina in the 10-point tiebreak with a 10-4 victory to walk away with the trophy.
The Monday win capped a big weekend for the soon-to-be junior, who lost only three sets en route to winning the tournament.
The ITA Summer Circuit was created to provide college players the opportunity to compete in organized events year-round. Although the primary purpose of the circuit is to provide incoming freshman and collegiate players the chance to compete in the summer months, for NCAA compliance purposes, the events are categorized as "open"; therefore, anyone (including high level juniors and adults) is eligible to compete in these events as long as he/she is a current ITA member. The ITA Summer Circuit is currently made up of 56 events over six consecutive weekends, beginning in mid- June and continuing through the last weekend in July.