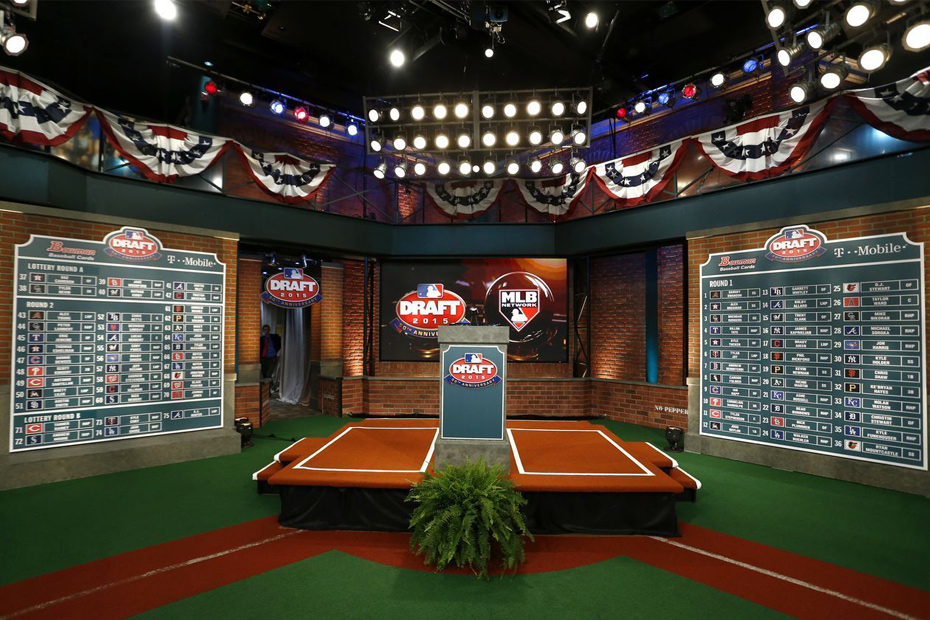 MLB Draft On Horizon For Razorbacks
FAYETTEVILLE, Ark. – Major League Baseball will hold its 2016 First-Year Player Draft Thursday through Saturday with its first 77 picks to be aired live on MLB Network on Thursday. The draft is set to be held in MLB Network's Studio 42 in Secaucus, New Jersey.
The draft will begin live on MLB Network and MLB.com at 6 p.m. CDT Thursday. Prior to the start of the draft, MLB Network will air a draft preview show, also simulcast on MLB.com at 5 p.m.
The selection order of the First-Year Player Draft is determined by the reverse order of finish at the close of the previous season. The Philadelphia Phillies possess the first overall pick, followed by the Cincinnati Reds, Atlanta Braves, Colorado Rockies and Milwaukee Brewers to round out the top five picks.
40 rounds will make up the MLB draft and each round can be seen on MLB.com. Friday's second day of the draft will include rounds 3-10 and will begin at 12 p.m. Saturday's final day will start at 11 a.m.
The Arkansas Razorbacks have a deep history in the MLB Draft. Last year, four Razorbacks were selected, one coming in the first round. Andrew Benintendi was selected by the Boston Red Sox as the 7th overall pick as he became the eighth Arkansas player ever taken in the first round since 1981.
A school record 11 players were taken in the 2013 MLB Draft and 21 players have been taken over the last three years, which ties for the most in the Southeastern Conference.
RAZORBACK DRAFT NOTES
Jeff King was Arkansas' highest draft pick in program history, coming in 1986 as the first overall pick to the Pittsburgh Pirates.
Under current head coach Dave Van Horn, 78 players have been selected in 13 MLB Drafts since 2003, 39 percent of all of Arkansas' draft picks in program history.
The Razorbacks have had no less than three draft picks in a single year since 2003 and tallied a school-record 11 picks in the 2013 draft.
11 Arkansas players have been selected in the draft's first three rounds since 2010, three being first-rounders (Zack Cox, Ryne Stanek, Andrew Benintendi).
For more information on Razorback Baseball, follow @RazorbackBSB on Twitter.