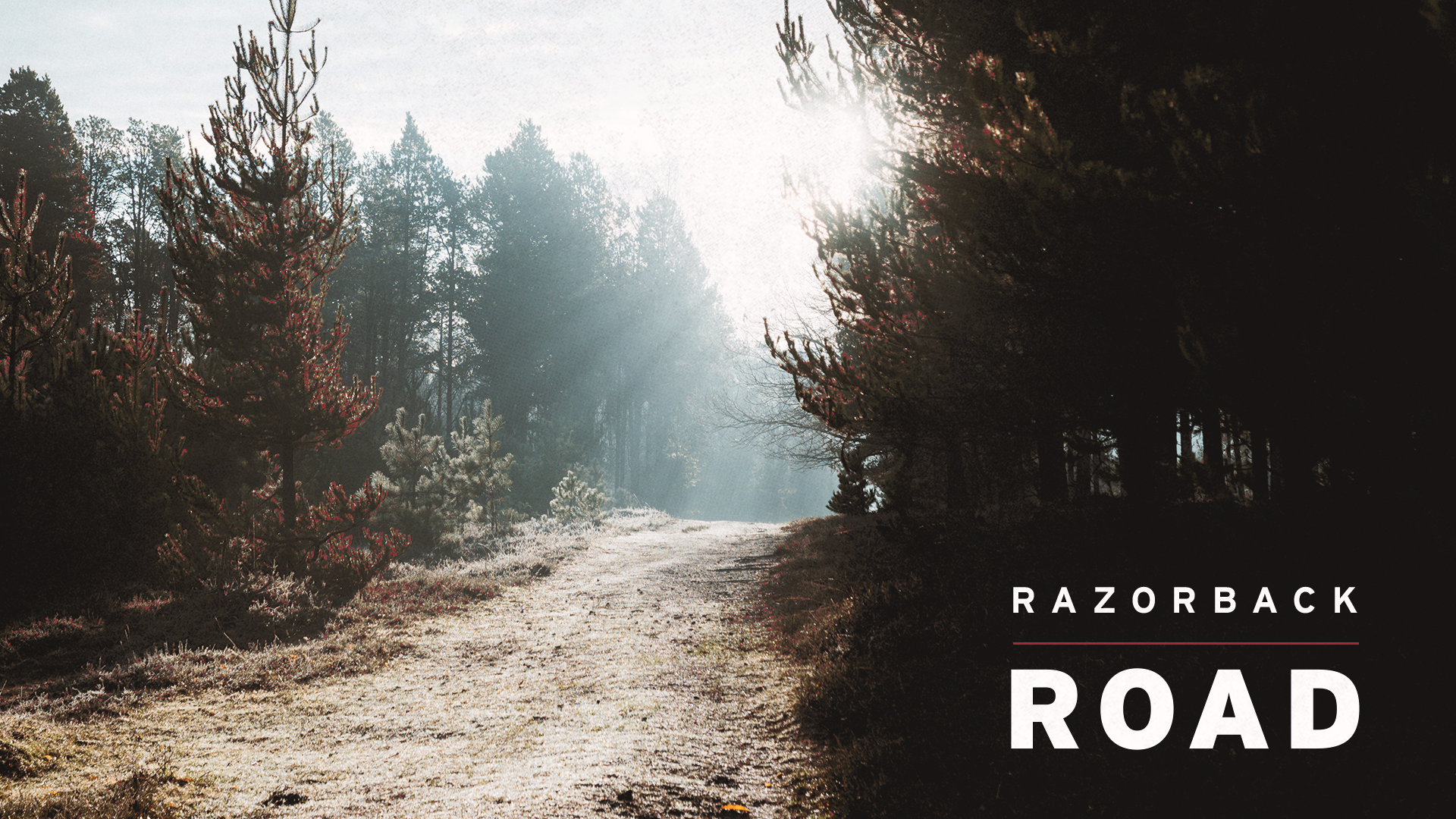 An Imperfect Legacy
On an early winter evening, I stood outside the south entrance of Bud Walton Arena. I was awaiting a special visitor coming to the Arkansas-Tennessee men's basketball game. As a familiar black suburban made its way down Leroy Pond Road, I paused in a moment of thought.
I wondered if this would be the last time Coach Eddie Sutton would ever be at the University of Arkansas. It was a thought that I had multiple times before, over a span of years as the legendary Razorback men's basketball coach made his way to Fayetteville for various games and events. As time eventually would reveal, this February night would be the final visit to Fayetteville for Coach Sutton, who died earlier this year on May 23 at the age of 84.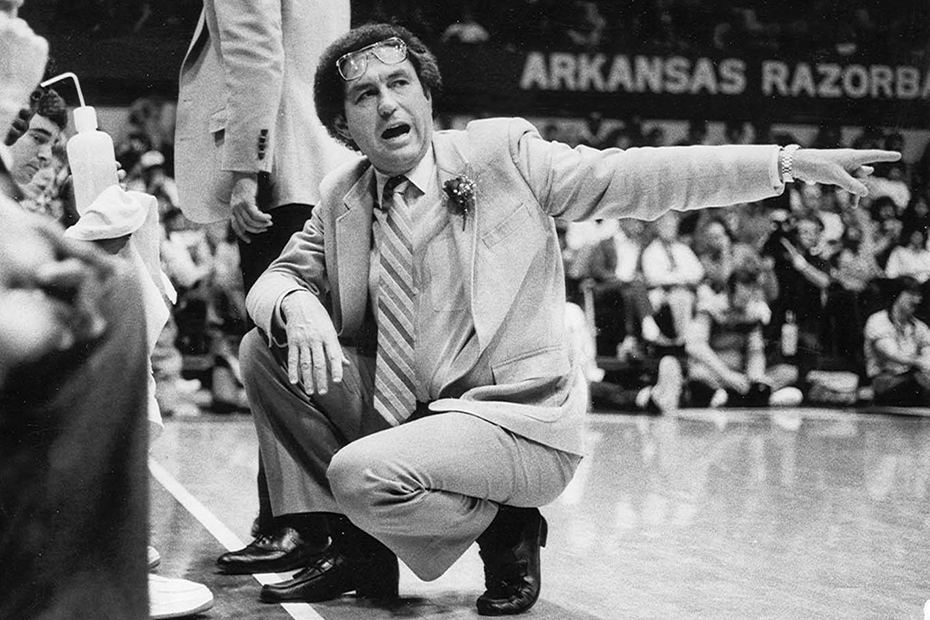 On Monday night, ESPN will air the premiere of the documentary "EDDIE." The independently produced film is a deep dive into a life and basketball career that is unlike any other. The story of Coach Sutton is one of triumph and tragedy, adulation and addiction, success and survival.
In an era when public epitaphs are often commissioned based on a single tweet, a singular accomplishment, an opposing view or a public misstep, the legacy of Coach Eddie Sutton is far more convoluted than the confines of 140 characters. It is a story as complex as the man himself, a tale to be told in full.
Coach Sutton's health had taken a decline many years prior to his final trip to Bud Walton Arena, primarily confining him to a wheelchair and limiting his ability to communicate clearly. Yet, much like the grit and determination he instilled in his teams, Coach Sutton continued to embody a personal toughness that had been honed and tested through the years. Even when daily routines became increasingly difficult, this wasn't a guy that would be throwing in the towel. True to his word, Coach Sutton held strong.
Coach Sutton had been on campus and to a Razorback Basketball event on multiple occasions in the past year. He was an honorary coach for the Red-White Men's Basketball game in Barnhill Arena, in a day that brought together two iconic coaches, Sutton and Nolan Richardson to coach the two squads in a building they both helped make Hog Hoops Holy Ground. Coach Sutton also made an earlier trip to Bud Walton Arena as Arkansas hosted another one of his former schools, Kentucky, in a sold-out matchup. Unlike Wildcats' head coach John Calipari, Coach Sutton remained courtside for the entire game.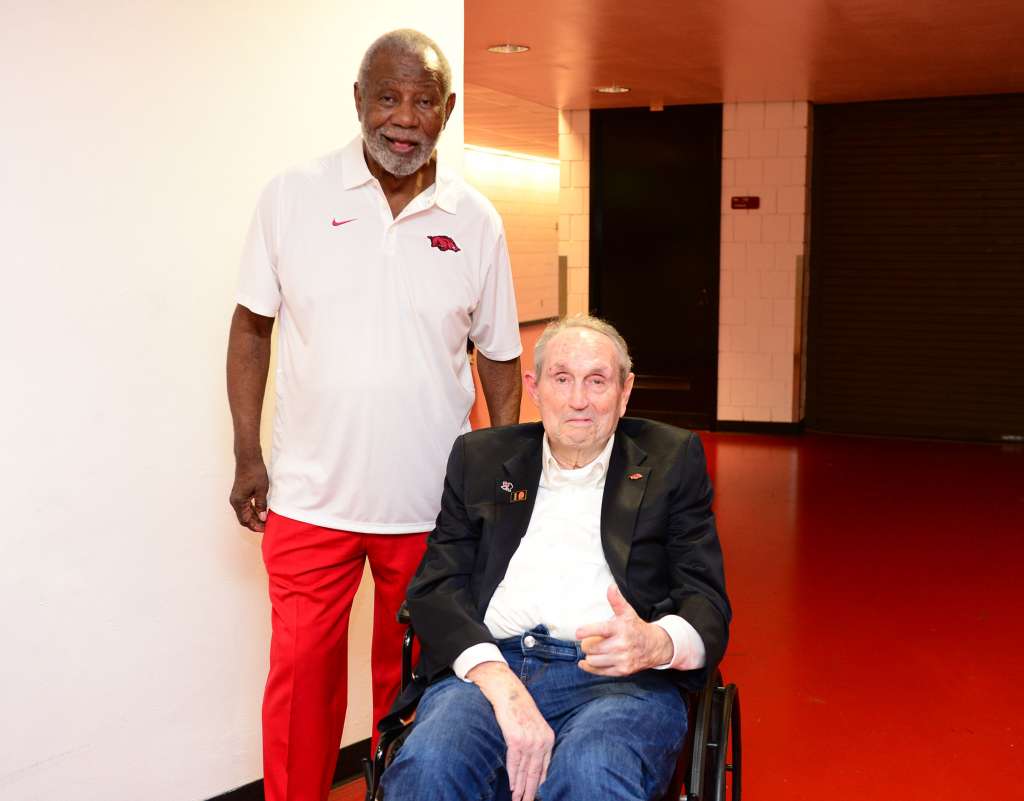 On this particular night, Coach Sutton was accompanied by his son Steve, who had driven him from Tulsa, along with a granddaughter and a medical assistant that helped maneuver Coach Sutton through the daunting mobility challenges that were now a part of life. Before we headed into Bud Walton Arena, we made the short trek across the street to the Basketball Performance Center to show the family the final touches of the signage at the Eddie Sutton Men's Basketball Practice Gym. It was a private and meaningful moment – a quiet reflection on treasured memories of the past.
In May 2019, the University of Arkansas Board of Trustees had voted to approve a recommendation to recognize Coach Sutton's contributions with the naming of the practice gym. Arkansas had some success in basketball before Sutton arrived, but there is no debating he helped put the Razorbacks on the college basketball map and helped ignite a statewide passion the game.
Sutton spent 36 years as a NCAA Division I basketball coach and became the first coach to take four schools to the NCAA Tournament. In 1974, Sutton took over the Arkansas program and over the next 11 seasons, he compiled a record of 260-75, including five Southwest Conference championships, nine NCAA tournament appearances and a Final Four appearance in 1978. Sutton helped lead the Razorbacks to national prominence, including coaching the famed Triplets – Sidney Moncrief, Ron Brewer, and Marvin Delph – Joe Kleine, Scott Hastings, Alvin Robertson, Darrell Walker, and numerous other Razorback greats.
His Arkansas winning percentage of .776 is the highest in the history of the Southwest Conference. He is a member of both the University of Arkansas Sports Hall of Honor, the Arkansas Sports Hall of Fame and the Southwest Conference Hall of Fame. In 2011, Sutton was inducted into the College Basketball Hall of Fame in Kansas City, Mo. In 2016, the University of Arkansas honored Sutton with a banner in Bud Walton Arena.
Despite his many honors, one recognition eluded him through the years. The Naismith Basketball Hall of Fame has always been considered the gold standard and year after year, Sutton would be passed over for induction. The on-court resume was there. The off-court rap sheet was too.
After brilliant runs at Creighton and Arkansas, Sutton vowed he would crawl to Kentucky if needed to take the Wildcats job, a comment that infuriated many loyal Razorbacks. Yet, it was his short inauspicious four-year tenure in Lexington that ended with him being fired and landing one of college basketball's classic blue-bloods on NCAA probation. Few coaches could survive such a monumental dumpster fire. Yet, Sutton persevered on and off the court.
Sutton returned to his alma mater for a magical run with the Cowboys from 1990-2006. Even as he steadied his basketball career at Oklahoma State, he was faced with helping keep a team and a university together after a tragic plane crash killed 10 people while returning from an OSU road game. In an unfathomable task, Coach Sutton made the calls no one wants to make – to family members saying their loved ones are gone. In 2005, the court at Gallagher-Iba Arena at Oklahoma State was named in his honor. Yet in 2006, an old nemesis reared its head again.
Sutton endured recurring battles with alcoholism, sobriety followed by relapse. In 2006, Sutton was cited for driving under the influence. A few days later, he took a leave of absence, eventually resigning as coach in May of the same year. His son Sean took over as head coach at Oklahoma State.
The rocky road Coach Sutton created often took its toll on both him and his family. Yet, each time, Coach Sutton and his loving family stood behind him. By the time he officially retired from coaching in 2008 after a brief stint at San Francisco, Coach Sutton had won more than 800 games, becoming only the fifth coach at the time to do so. His basketball accomplishments were undoubtedly Hall of Fame worthy.
When Coach Sutton's beloved wife, Patsy, died in 2013, his sons Steve, Sean and Scott and their families wrapped their arms even tighter around him. His former players stopped by, reached out and let him know how much he meant to them.
In recent years, his family made sure Coach Sutton was a regular courtside in Stillwater, Fayetteville and at a few other basketball courts around the nation. It was a way to keep him connected to the game he loved, but most importantly provided others an opportunity to share with Coach Sutton the impact he had made in their lives. It is difficult to adequately describe the deep rooted connection shared by a player and his coach, but it is much simpler to discern.
From school to school, era to era, the affection Sutton's players had for their coach is unmistakable. Knowing time was likely running short, yet dealing with the realities of COVID-19, a group of former players organized a Zoom call to share stories and words of thanks for the coach they loved. It was yet another validation of the impact of Eddie Sutton the man – not just the coach.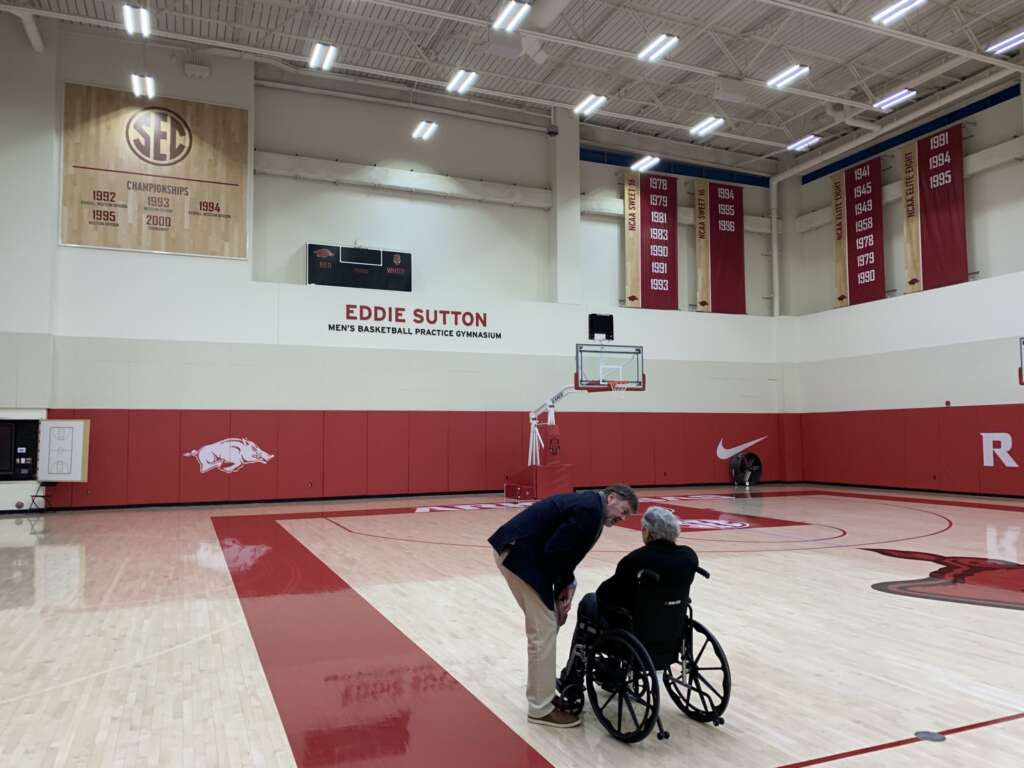 In early April, Coach Sutton received the call he and his family had been waiting on for years. Coach Eddie Sutton had been selected for induction into the Naismith Basketball Hall of Fame. The long and winding road had finally culminated at the destination Coach Sutton seemed destined to arrive, albeit with a few detours along the way.
A documentary detailing such a difficult journey is many times repaved to straighten the path, eliminating the jarring sharp turns of reality. Some recent sports narratives have been criticized for presenting a tightly controlled and edited version of events.
However, in the case of "EDDIE," the Sutton family insisted that the film depict the full embodiment of the man it is focused on. After all, legends are far from flawless. In fact, their greatness is often measured in part by the success of overcoming obstacles of their own making. Their accomplishments inspire us, even while their shortcomings remind us, they are all too human.
The lasting legacy of Coach Eddie Sutton continues to be shaped. Legacies are like rocks embedded in the shoreline. The waves of time slowly soften sharp and jagged edges to form a smoother and more well-rounded stone. Both the brilliance and the blemishes remain, yet they are permanently sealed together in a lasting testament to the rising and falling tides of the journey.
Razorback Road is a column written by Senior Associate Athletic Director for Public Relations and Former Student-Athlete Engagement Kevin Trainor (@KTHogs). Trainor is a graduate of the University of Arkansas and has worked for Razorback Athletics for more than 25 years.